Step 1: The face is a place that expresses multiple emotions and for drawing a serious woman, it is better to start off with drawing the face first for which you will have to draw a simple circle. After that add a horizontal line below the circle so you may get a starting point for drawing the upper half of the lady's body.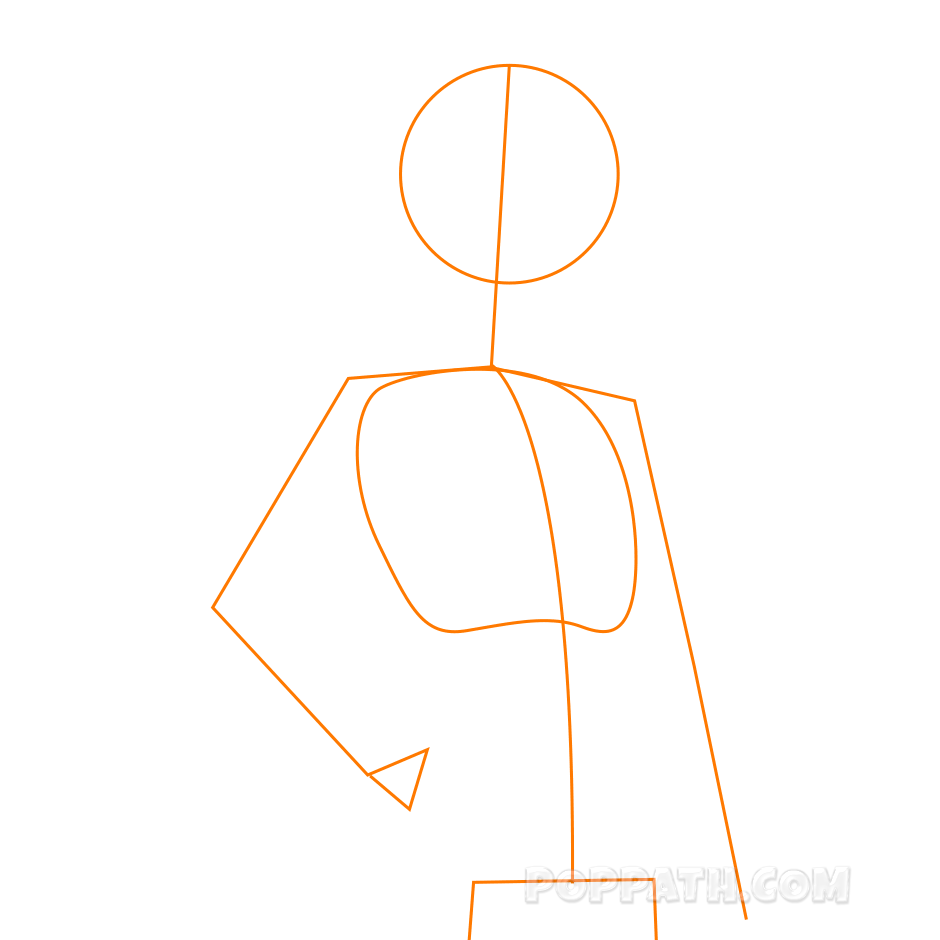 Step 2: Trim down the circle by drawing parallel line and joining them at the bottom imitating the chin. Draw the frame of the neck and the body now .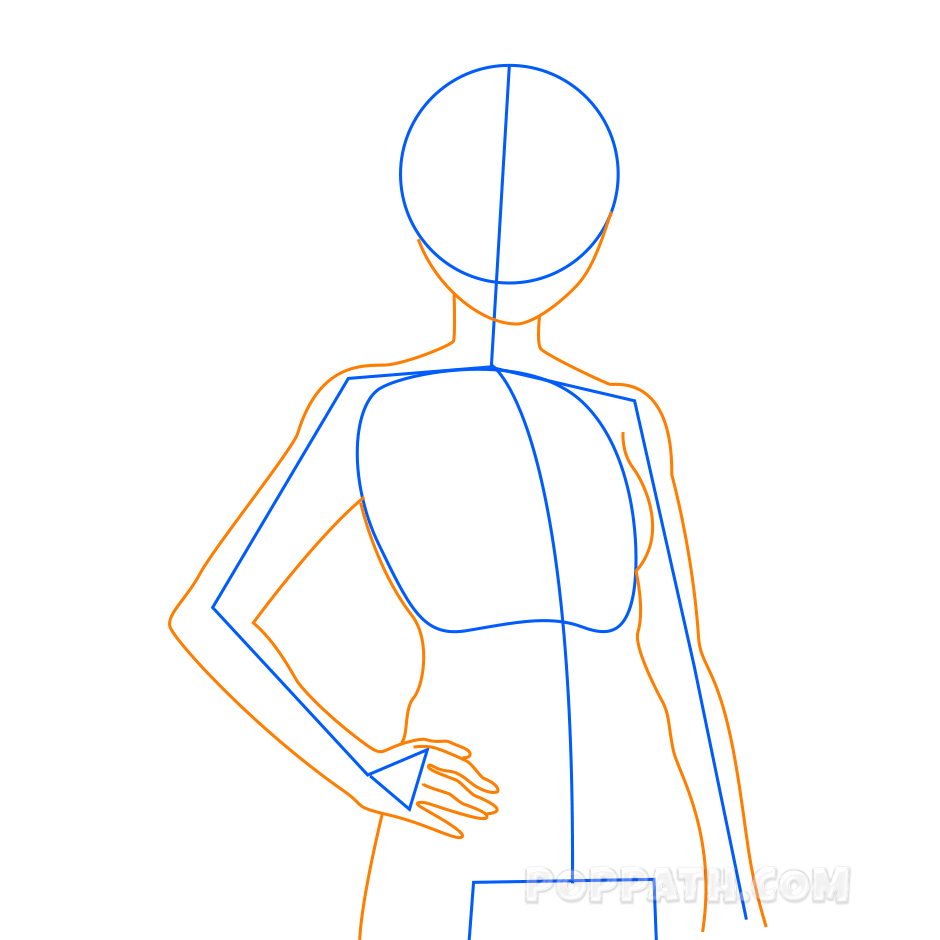 Step 3: Make big, serious eyes, and facial features to complete the look. Don't forget to include the ear.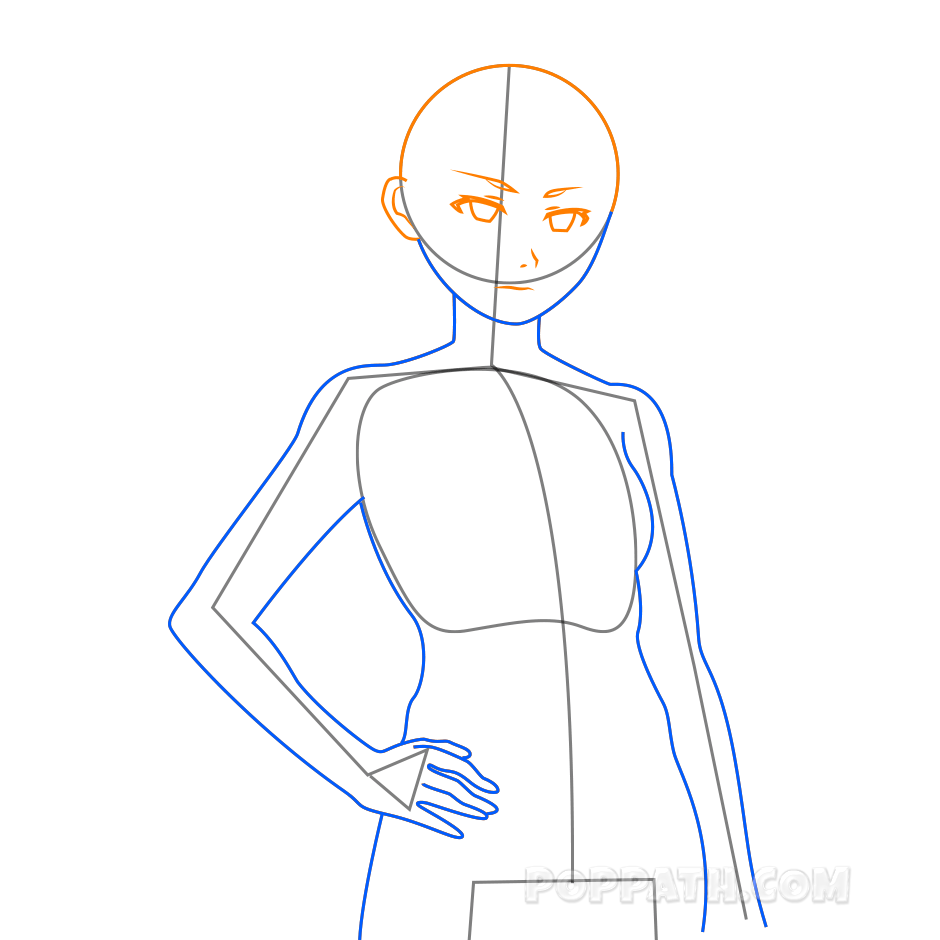 Step 4: Add hair to her head.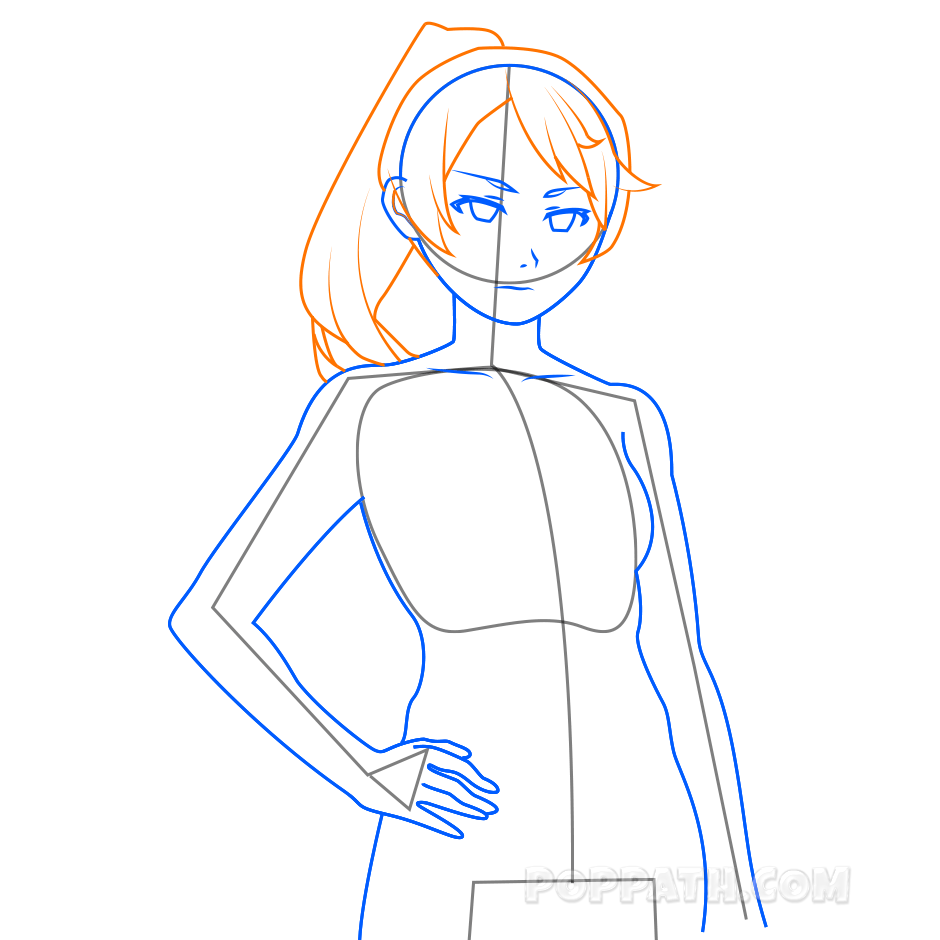 Step 5: Draw a frilly blouse over her torso and upper body.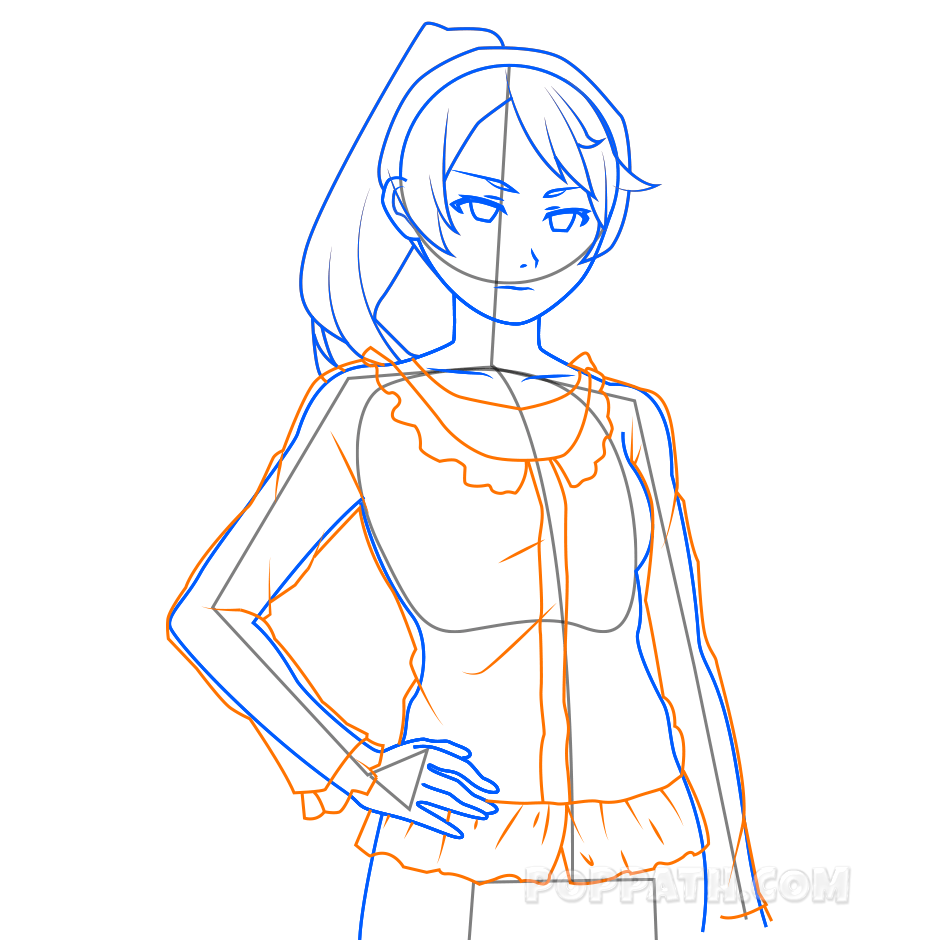 Step 6: In this step add more details to her garments.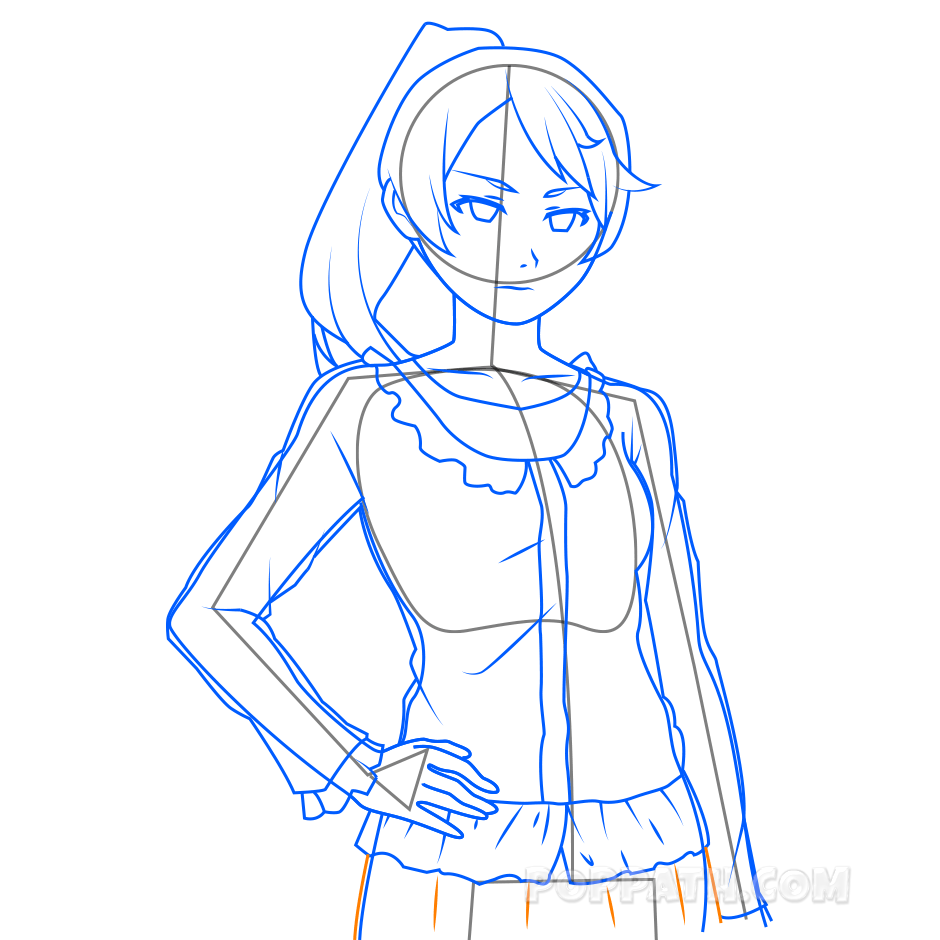 Step 7: Erase mistakes and shallow guidelines. Use bright colors to make sure the serious lady is dressed well.