Step 1: Draw a big circle for the face and divide it into unequal parts with a light hand. Below the circle, draw a horizontal line that will assist you towards making the upper half of the body.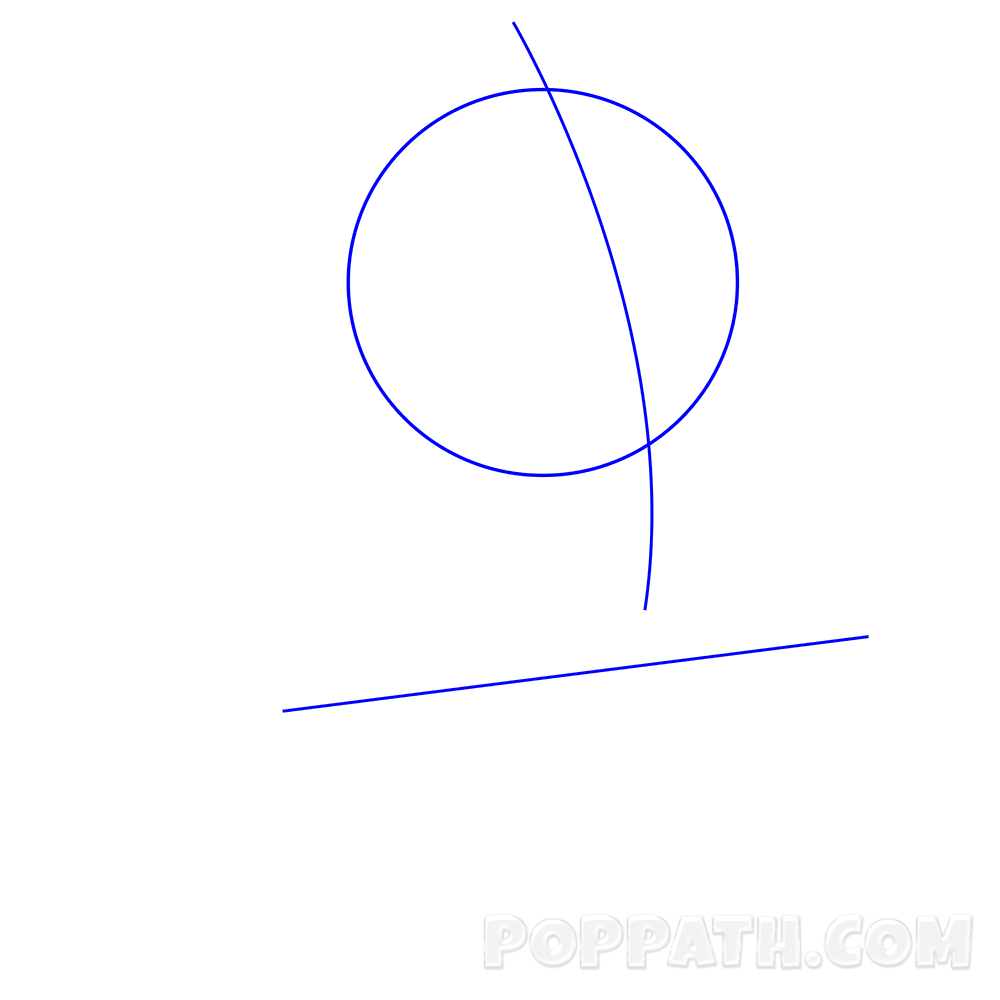 Step 2: Shape the circle into a face with a pointed chin at the end.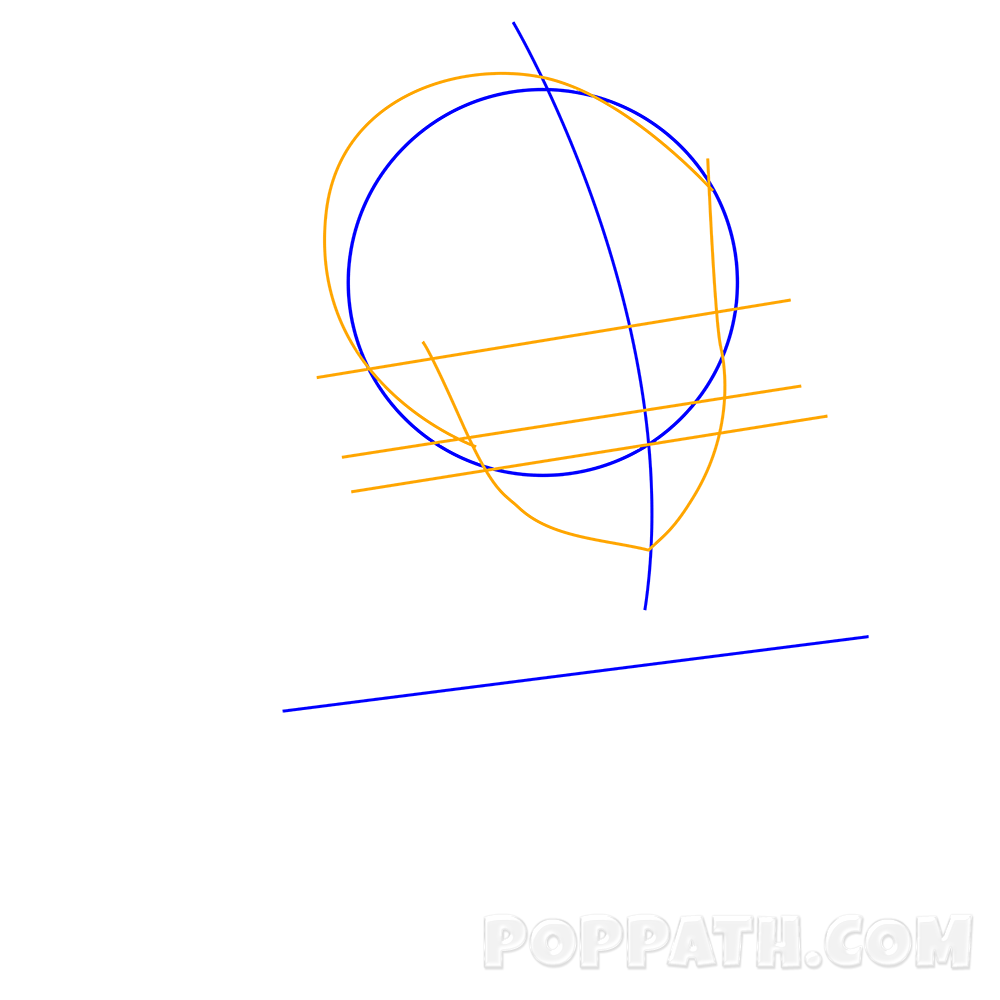 Step 3: Now extend the circle from the top to make the hairs and a ponytail. • For a more detailed artwork, draw some hairs on the forehead with a ponytail at the back. Also draw her neck and shoulders.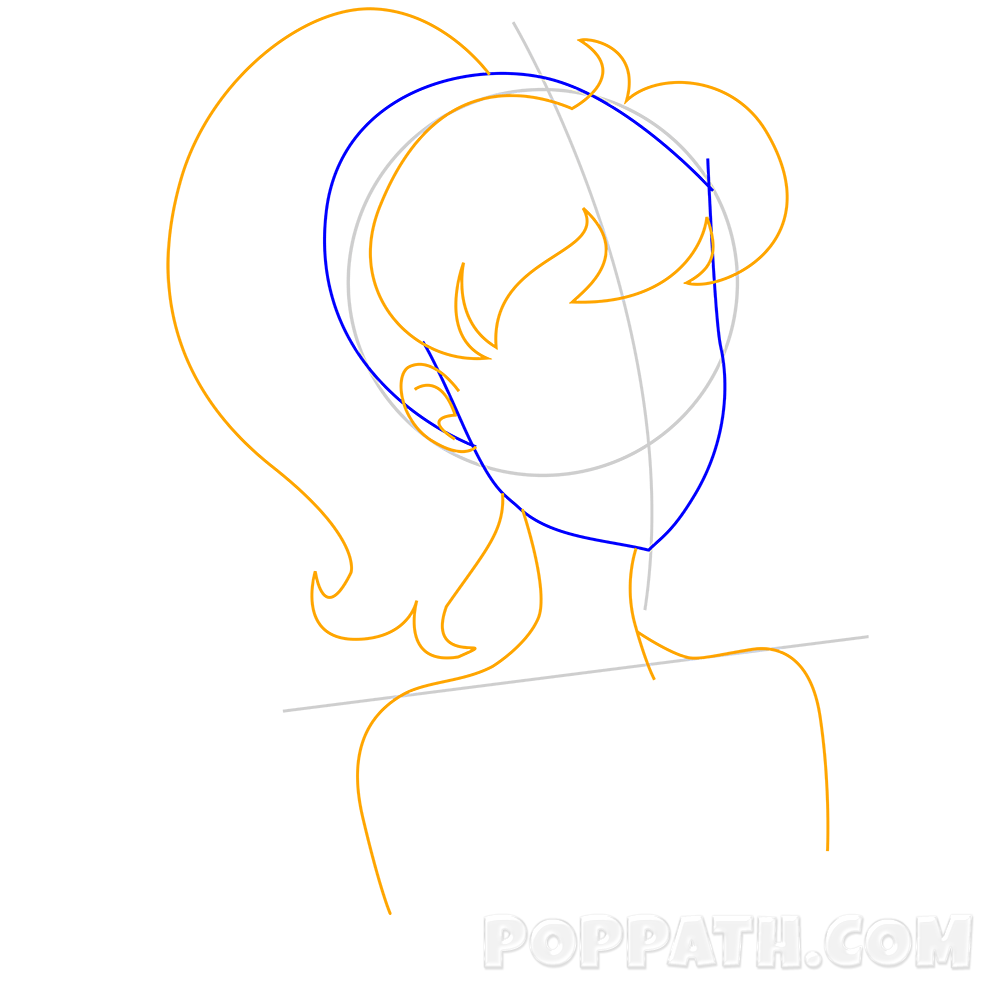 Step 4: Add details for the neck part of her shirt, and chest.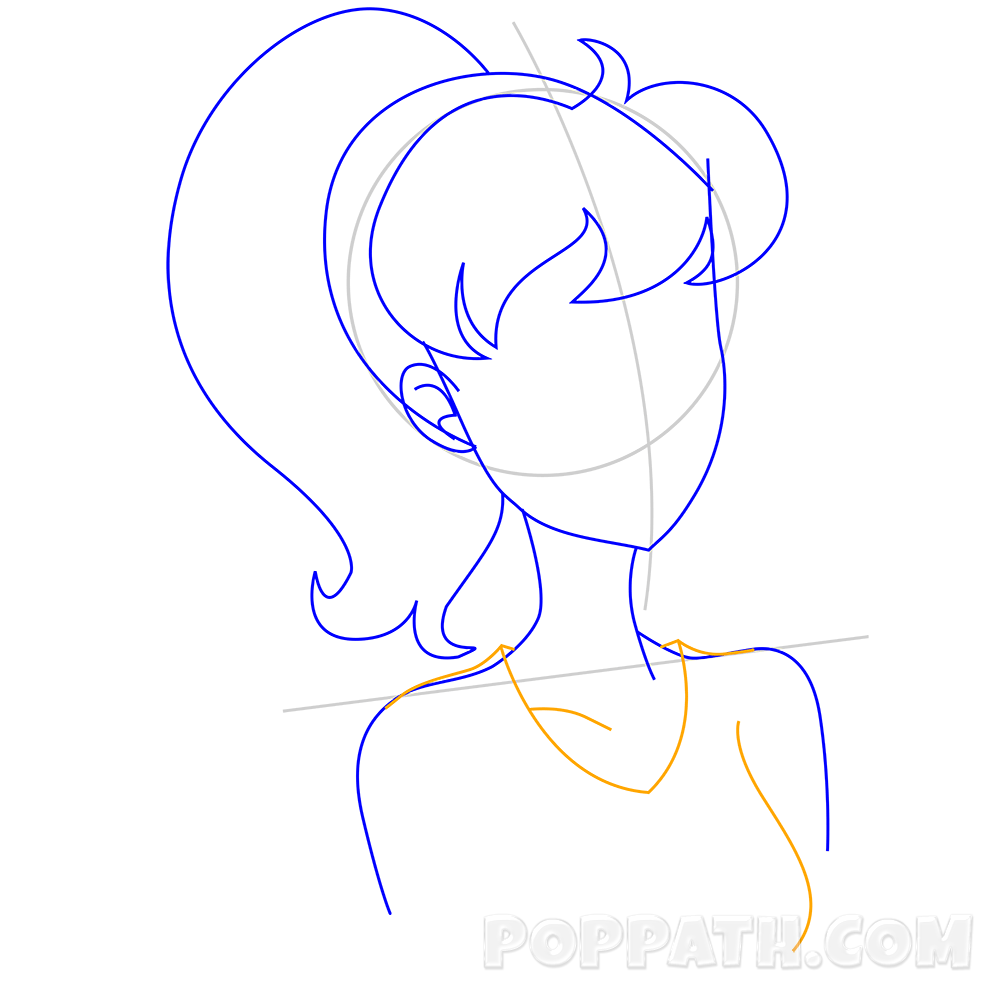 Step 5: Sketch in the frames for the eyes, mouth, nose, and eyebrows.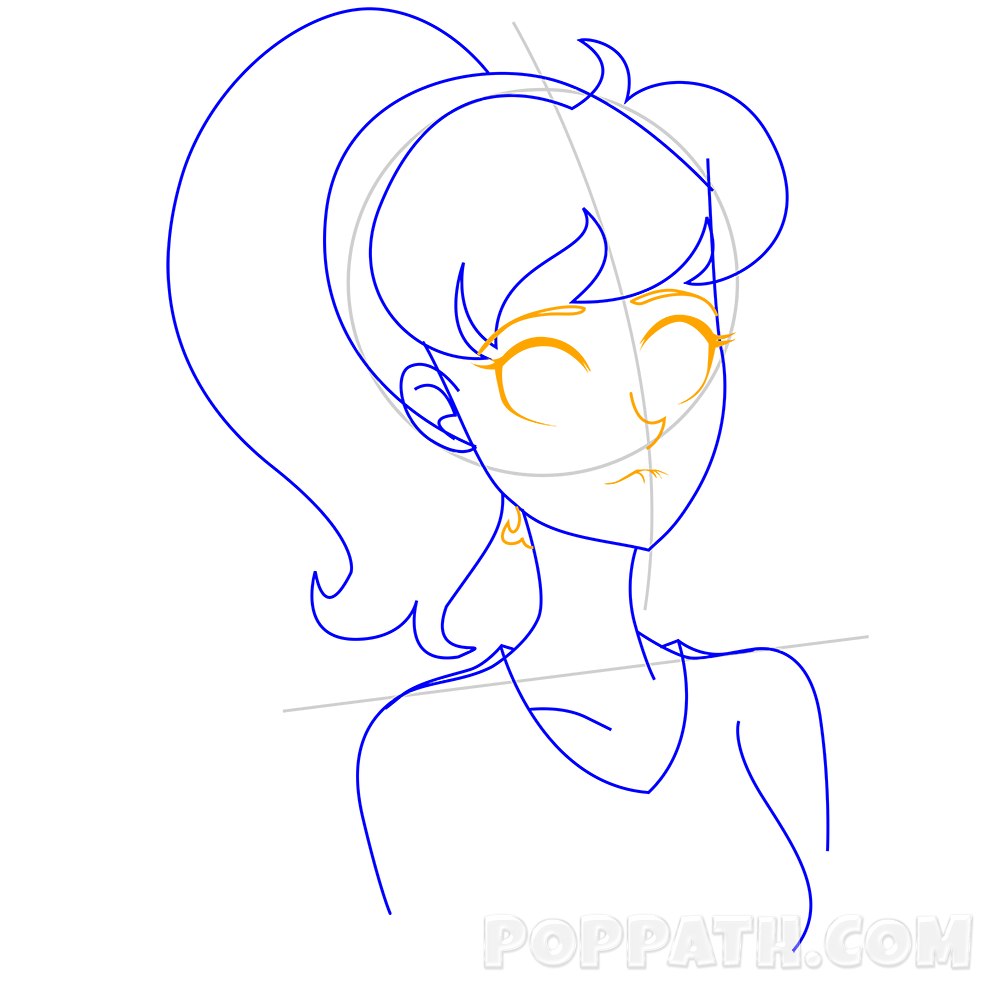 Step 6: Fill in the rest of the details for the face. Make the eyes look big and bright. Also had curly hairs to the sides of her face.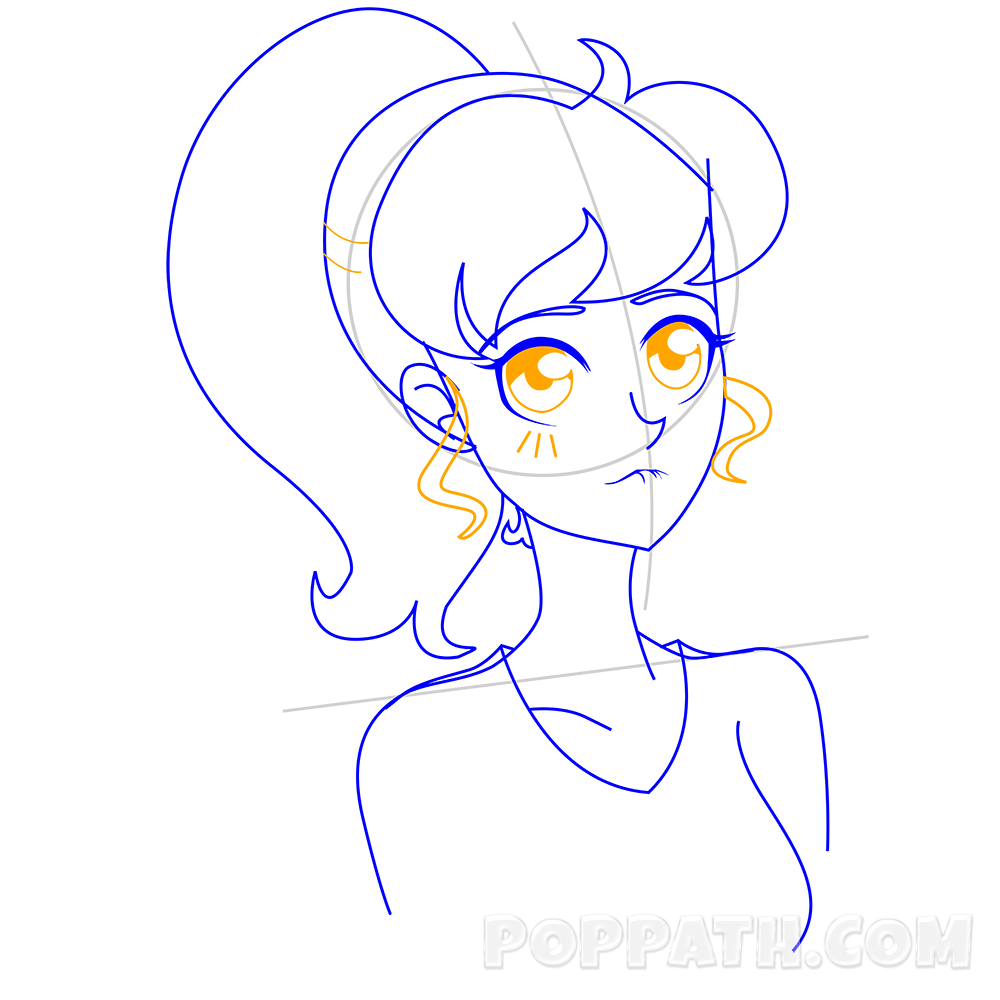 Step 7: Your shy girl is now ready to color. • Use pastels of your choice to brighten up the sketch. And with this, the drawing or rather artwork of yours is ready!