Step 1: • Start off with the face, draw two straight, parallel line and join them at the bottom giving you an outline for the perfect slim and pointed face. With this draw a few zigzag lines to show off the hair line of your figure.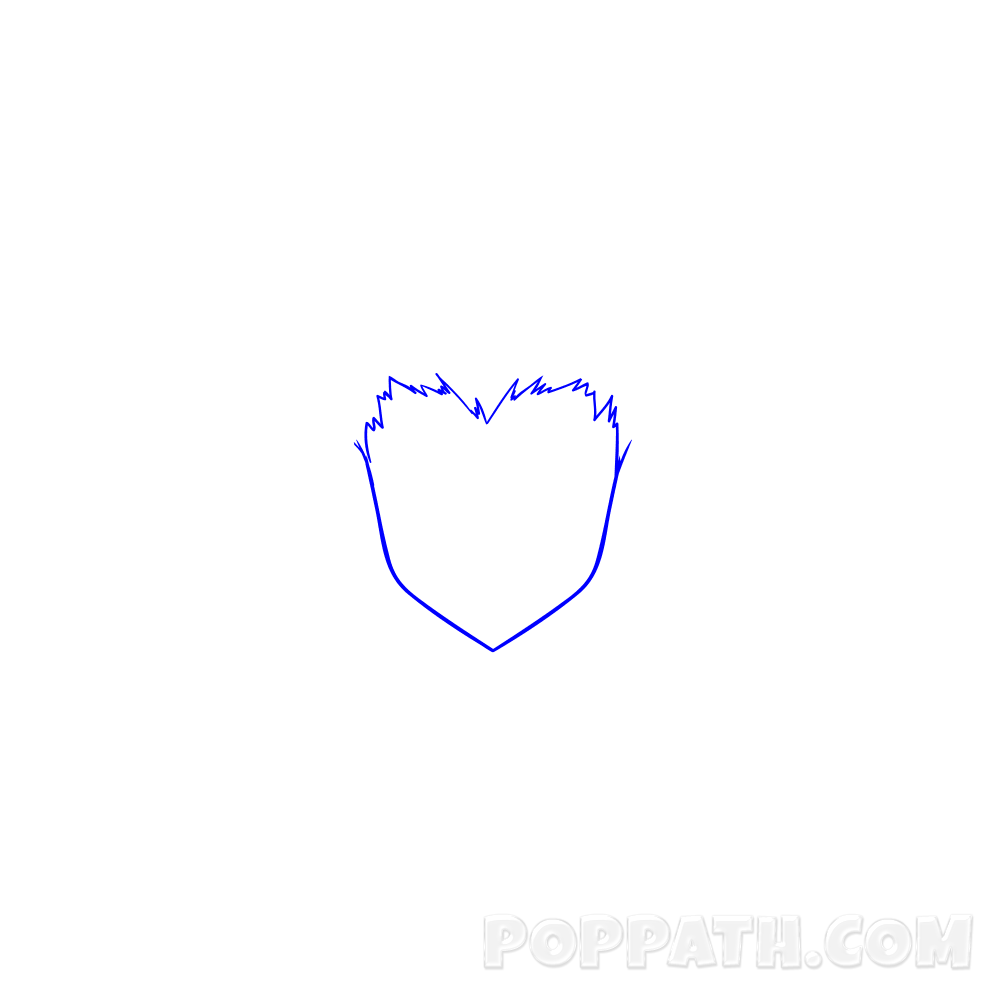 Step 2: For the hairs, just get creative and draw asymmetrical patterns of your choice but make sure these are pointed and joined together.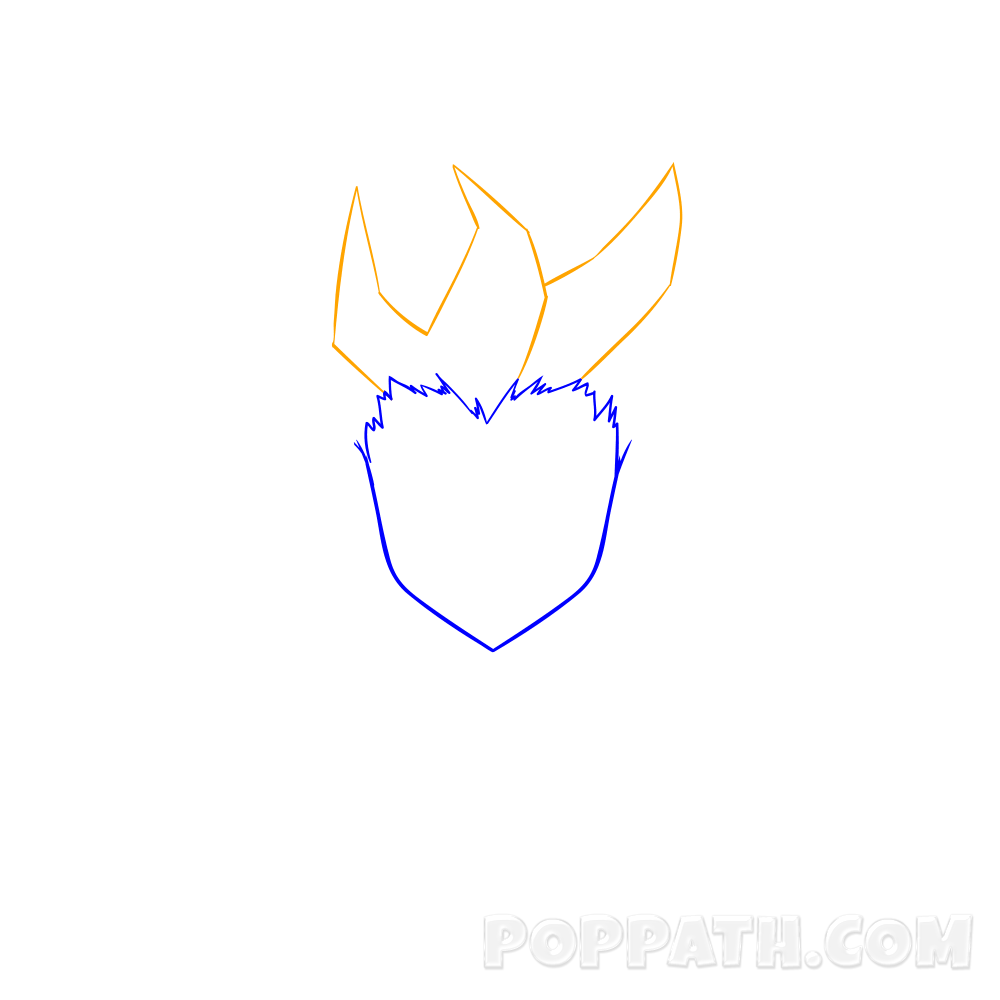 Step 3: Add even more hairs to the side of the hairs we sketched in step 2. Don't forget to add the ears.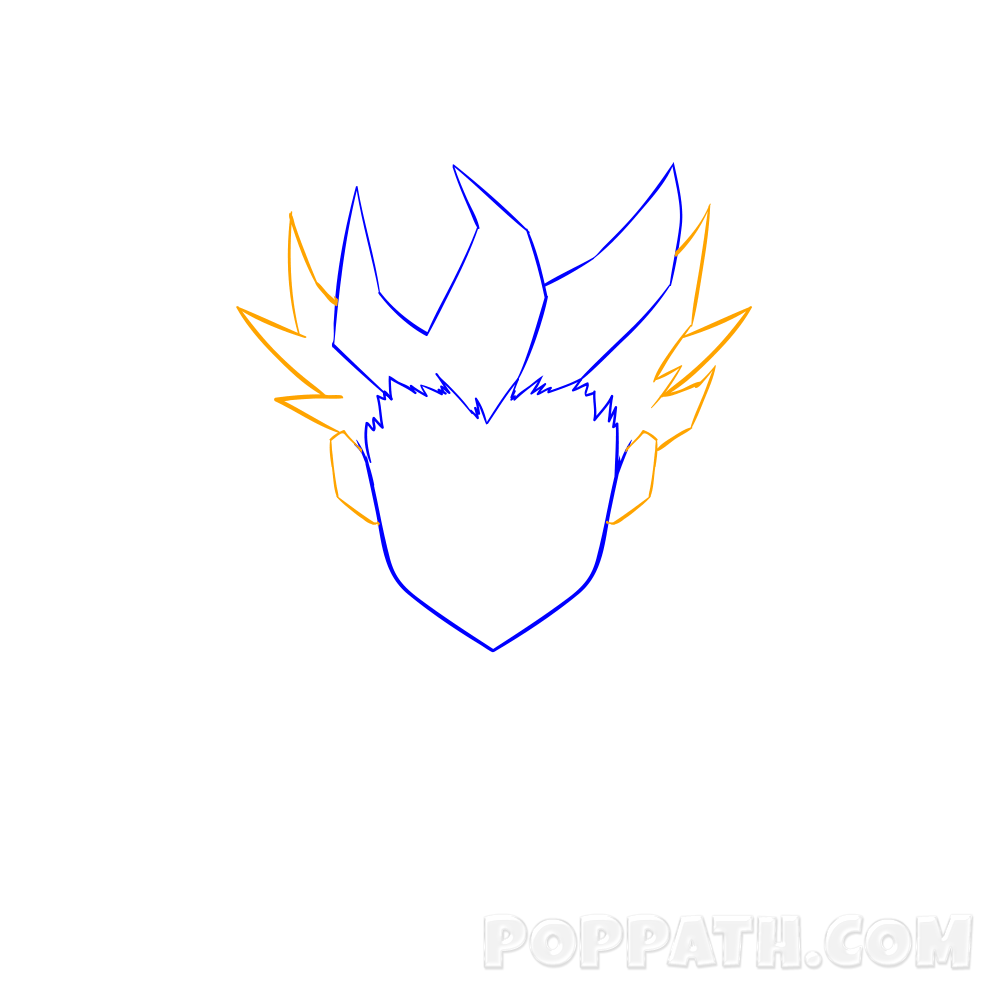 Step 4: Add a few layers of pointed hairs to give height to it.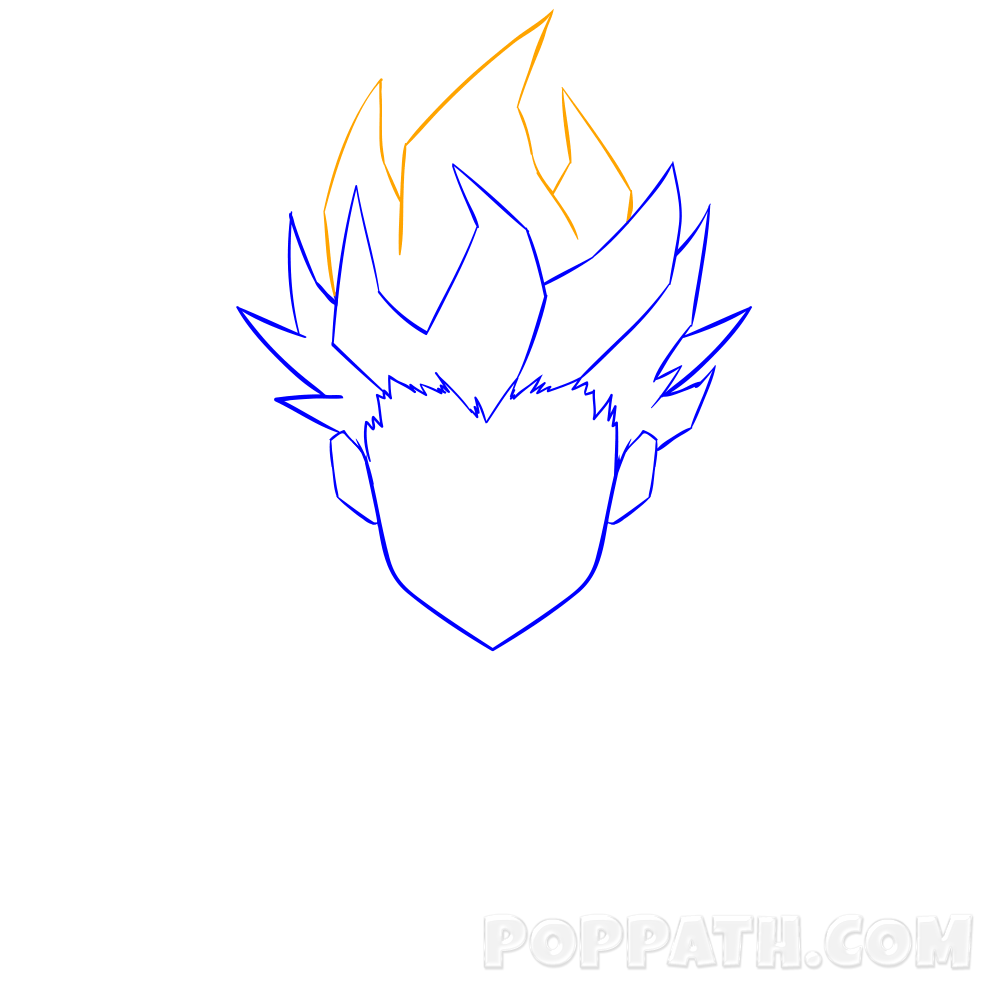 Step 5: The head is now complete, lets move onto the face.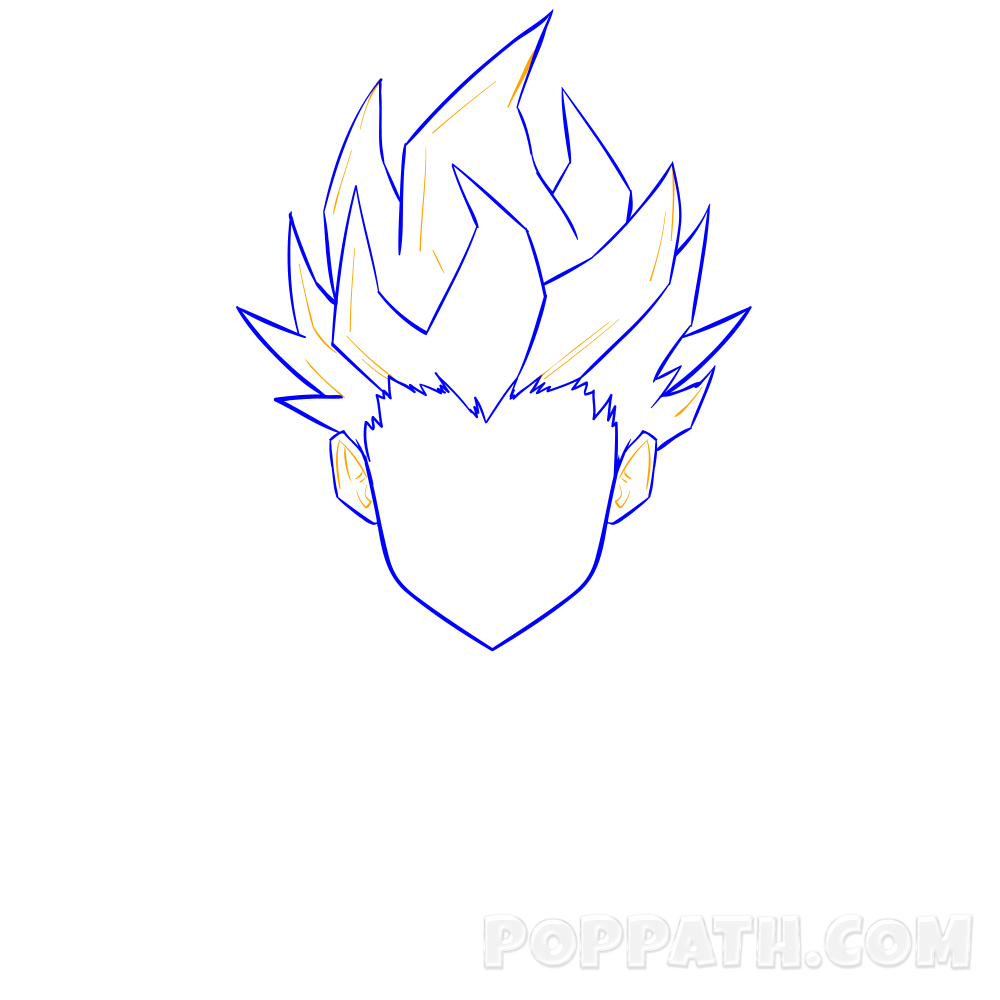 Step 6: Give him some eyebrows.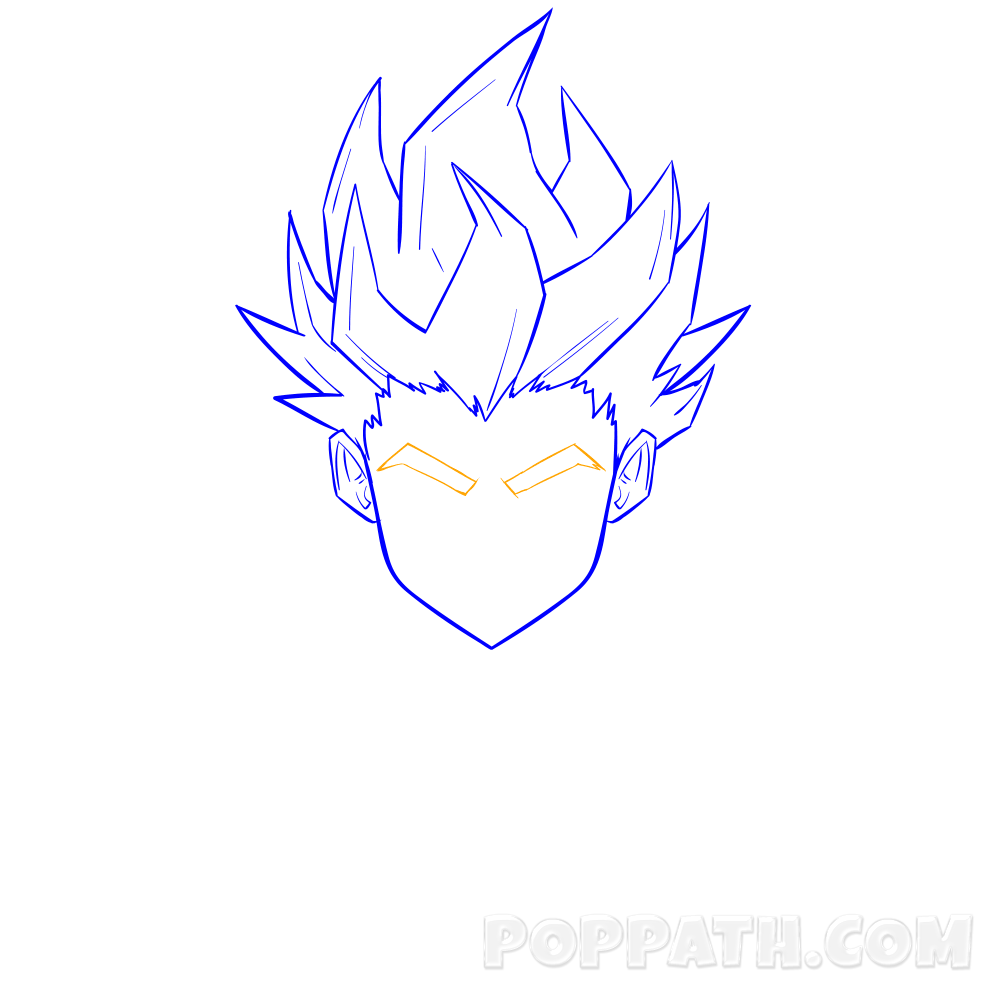 Step 7: Draw the eye, brows, nose and smiling lips so that your guy doesn't look so mean.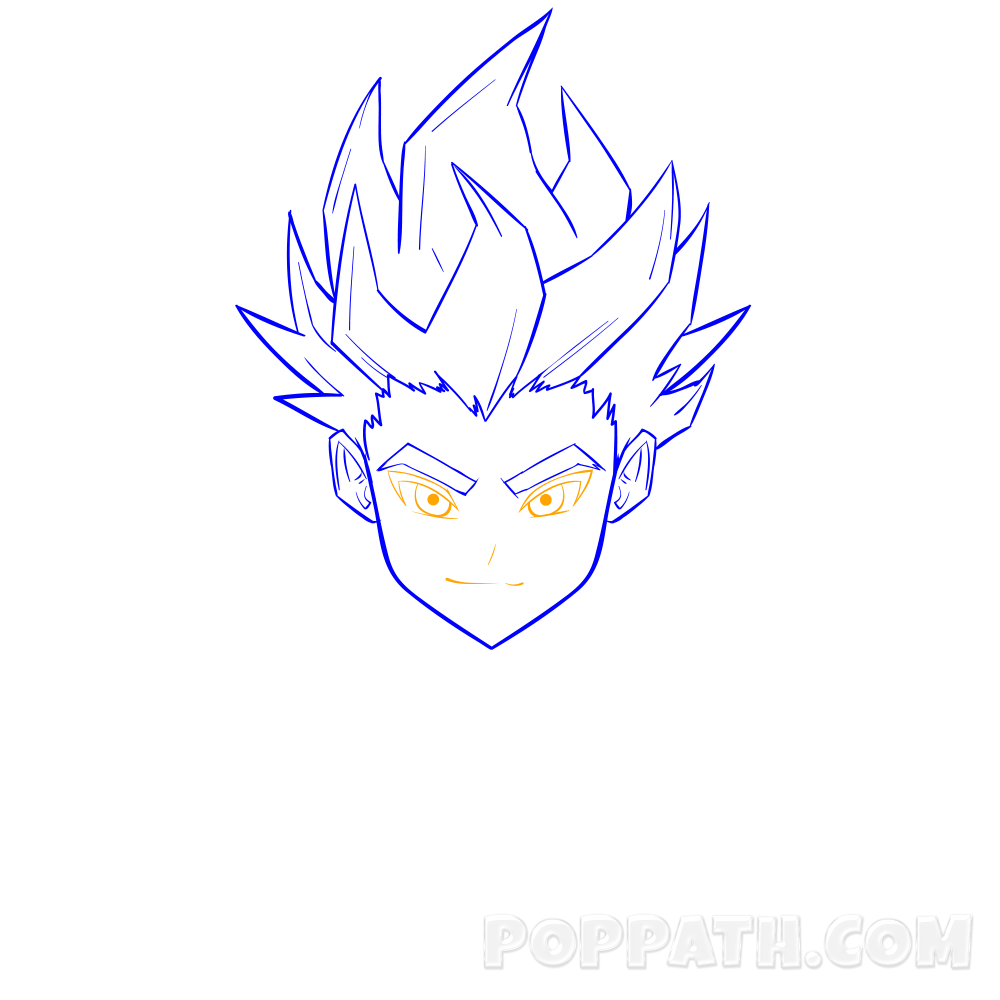 Step 8: As soon as the face has been completed, head down and draw a neck and a cool shirt that goes well with your spiky haired guy's personality.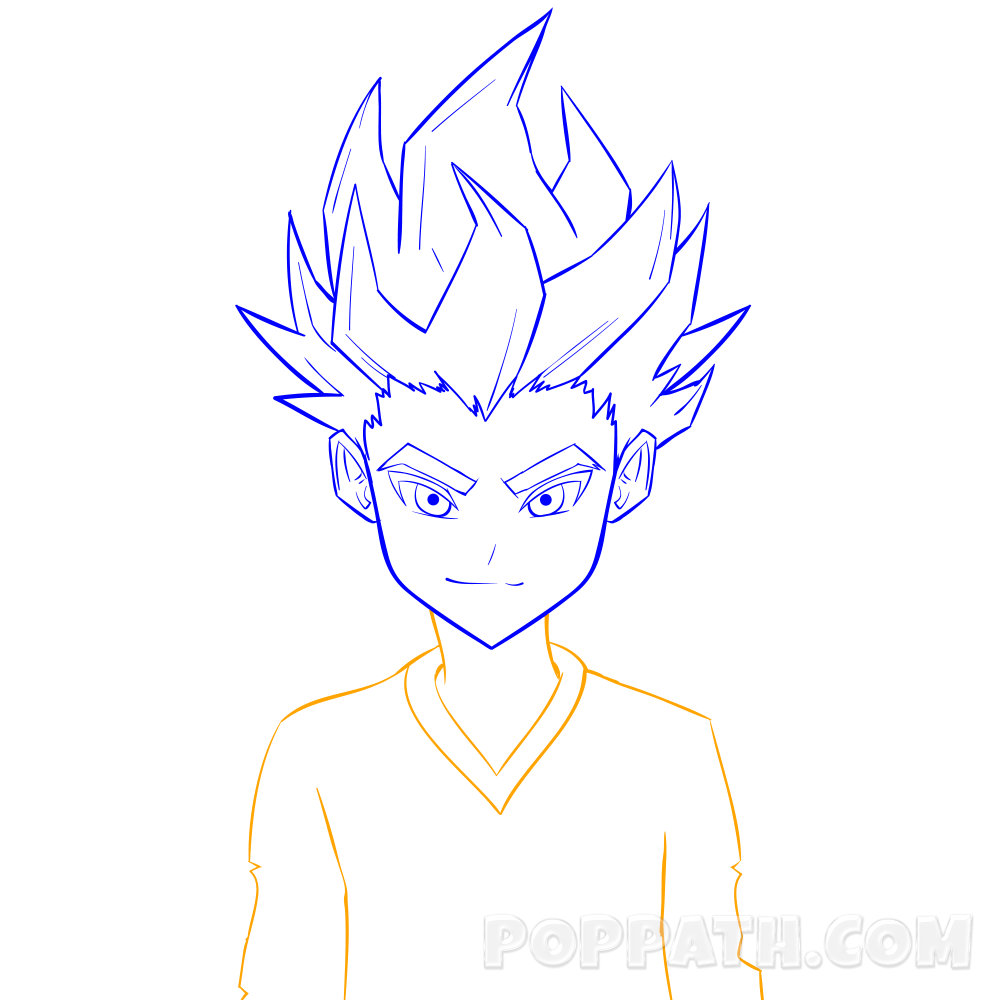 Step 9: This step is optional but you can add some extra details to his shirt.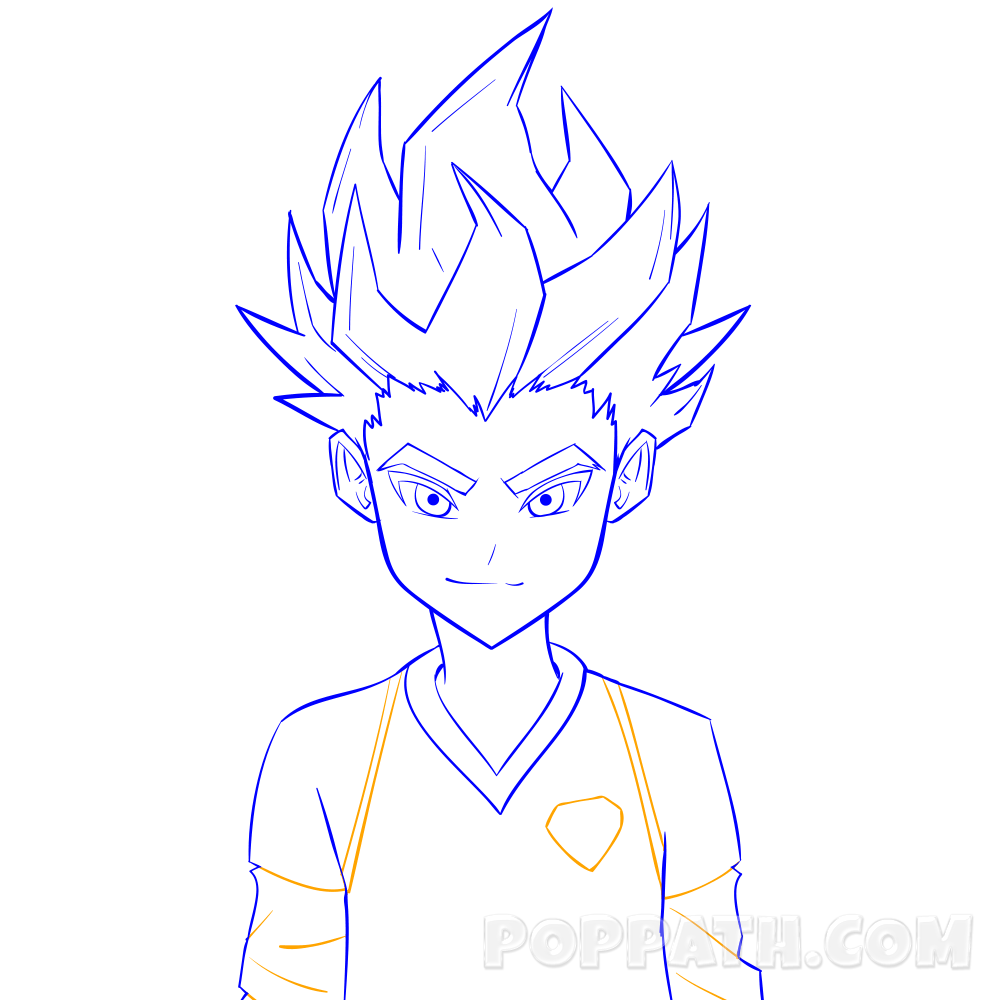 Step 10: With a few strokes here and there, add more detailing and start coloring it. the artwork of your spiky haired guy is all ready now!