Step 1: Of course, for showing off the bikini, a woman must be drawn first and for this start forming circles and basic shapes for the outline.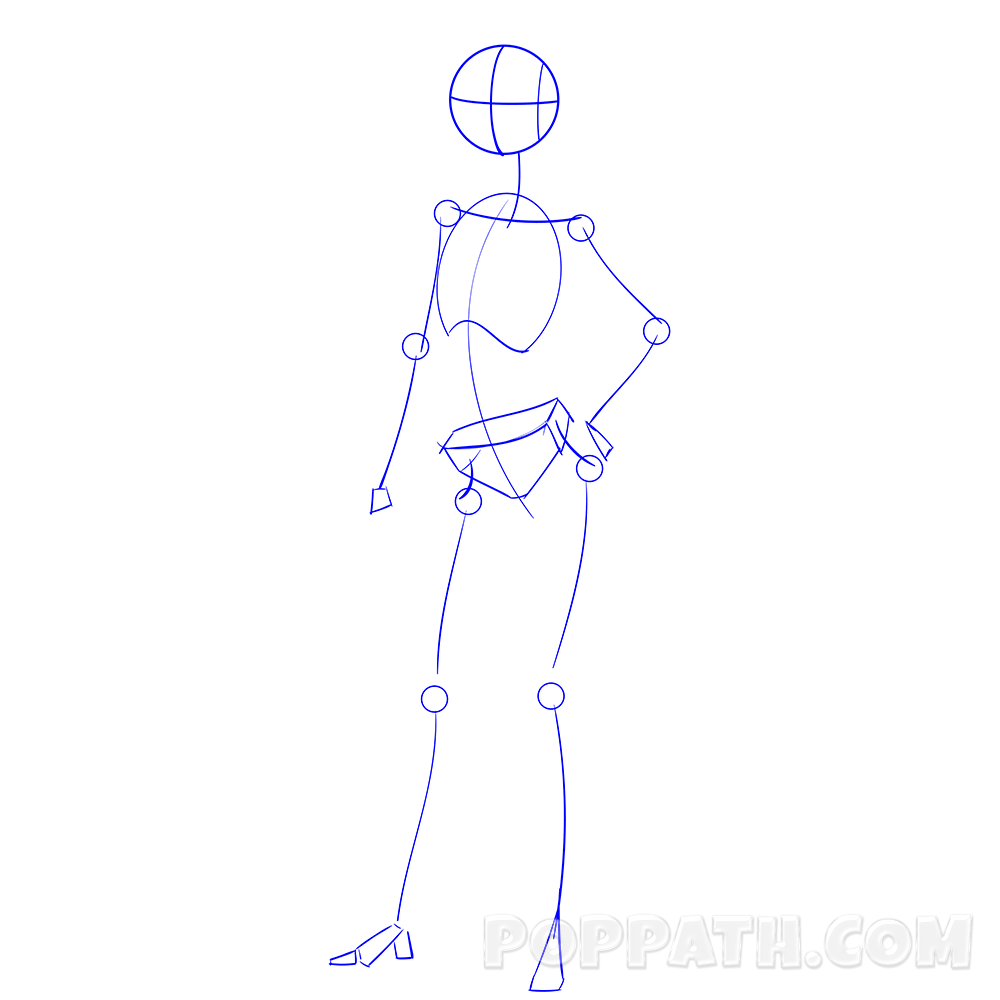 Step 2: Start with the shape of the head as shown.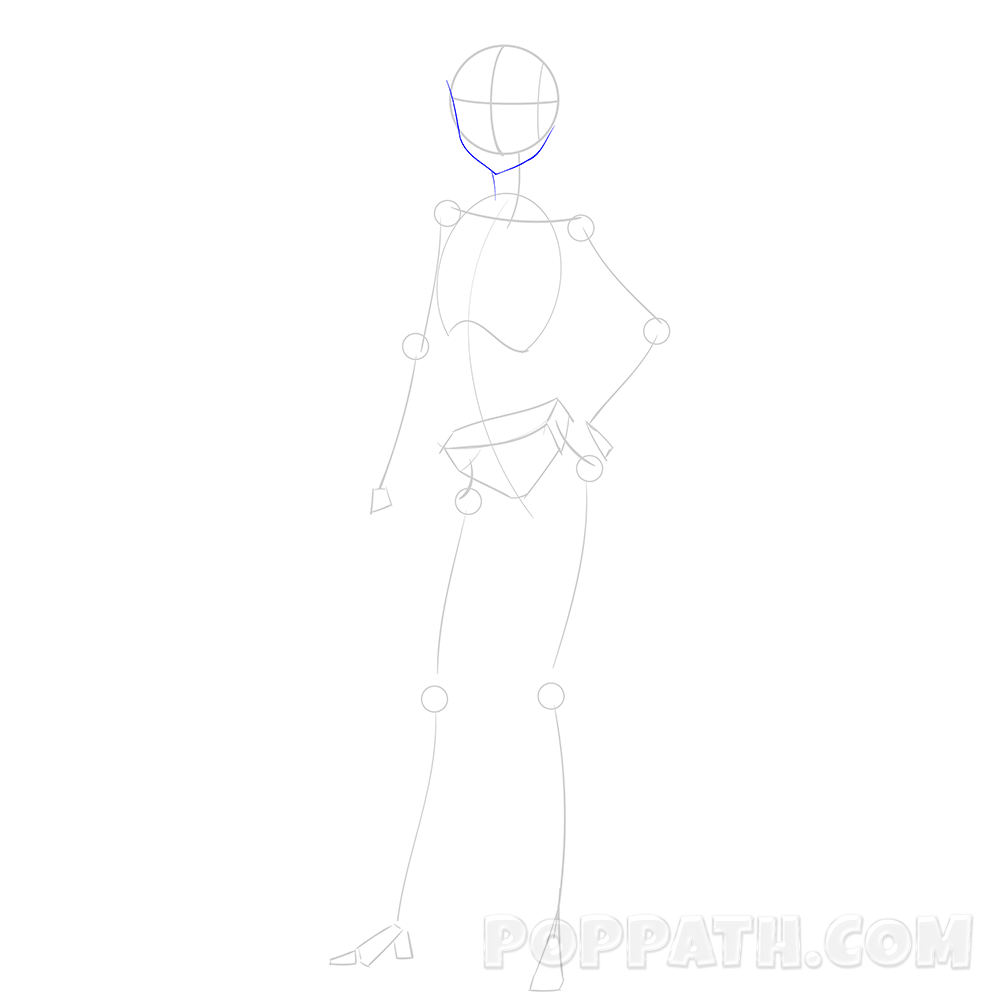 Step 3: Now add hair around the head.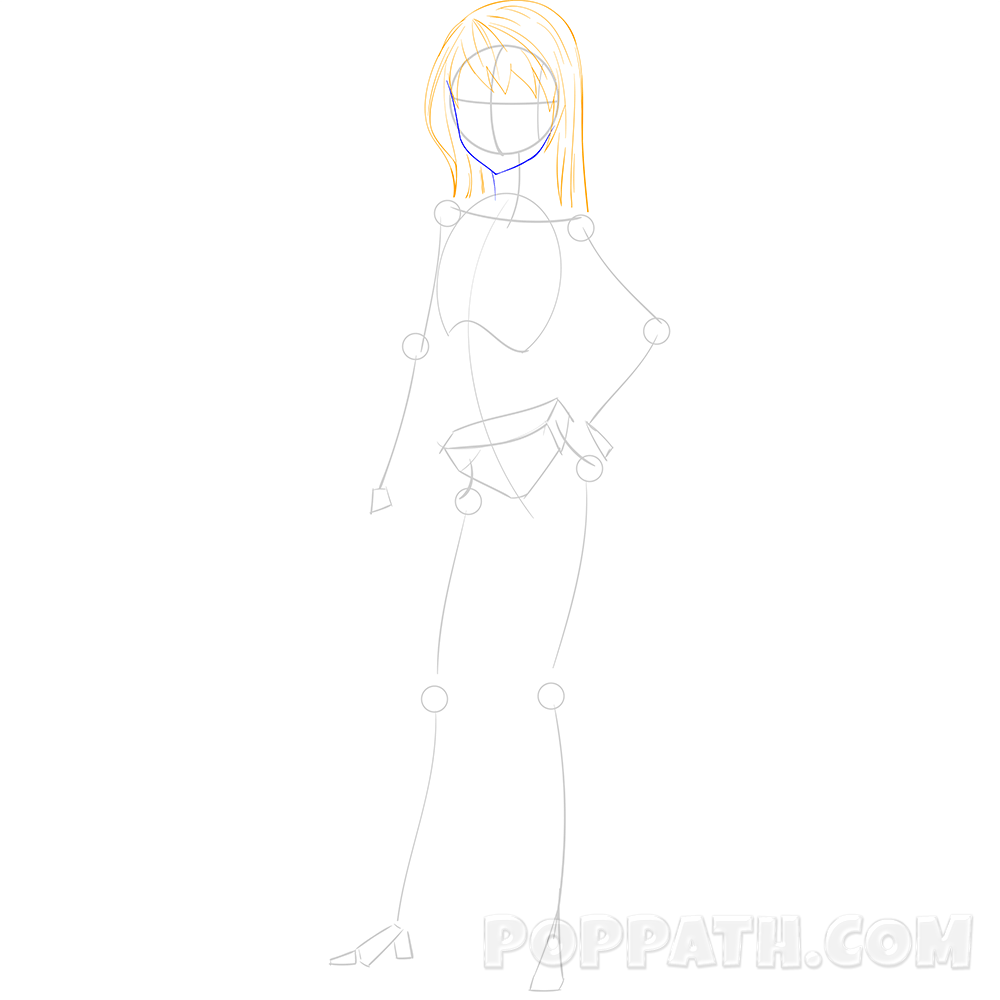 Step 4: Now add details to the face such as the eyes, nose and mouth.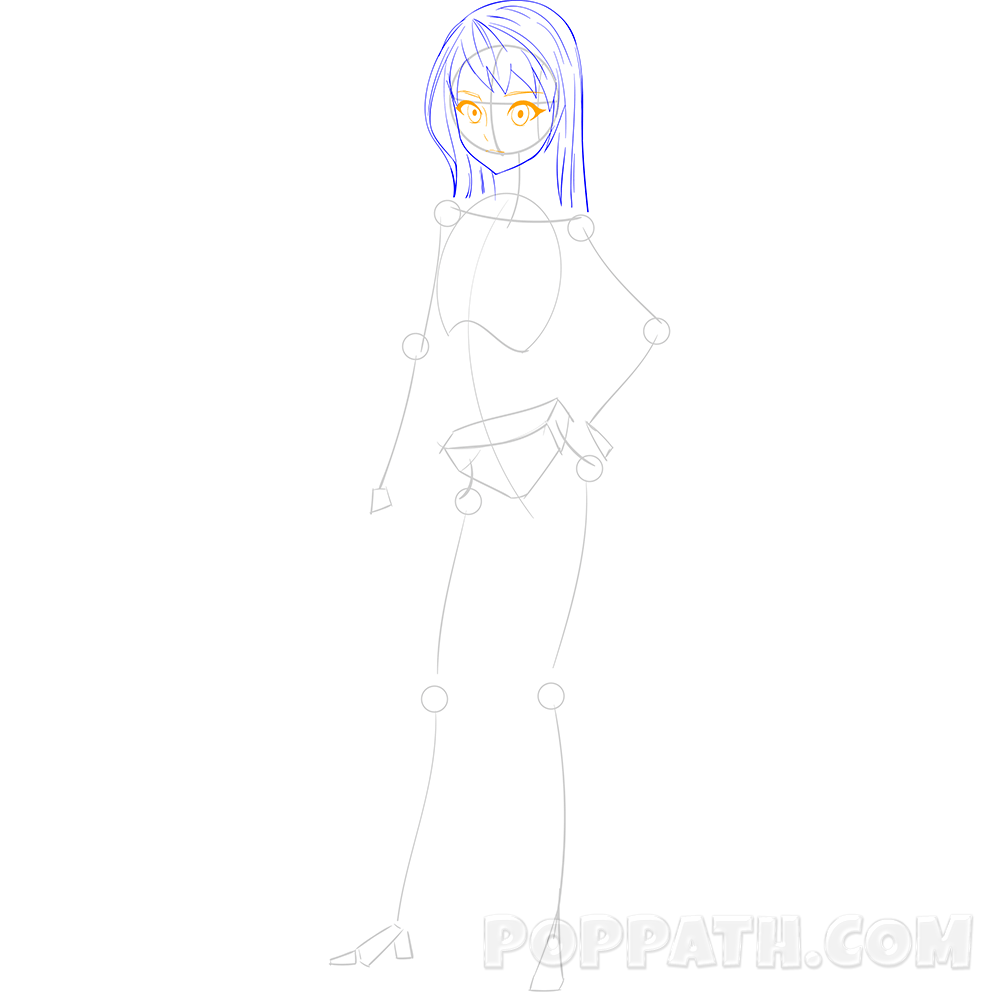 Step 5: Now draw details for the bikini top.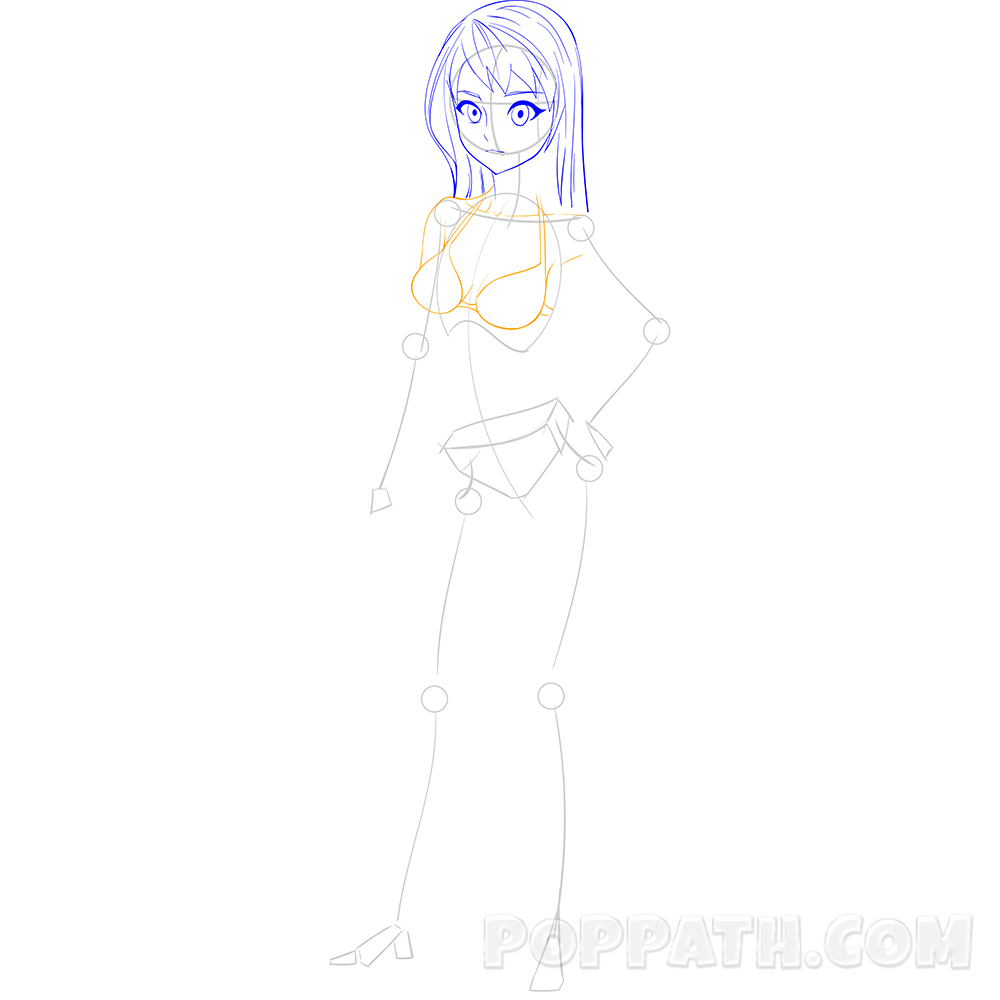 Step 6: Now draw the bent right arm, torso and legs so you can have an idea as where to adjust the bikini next.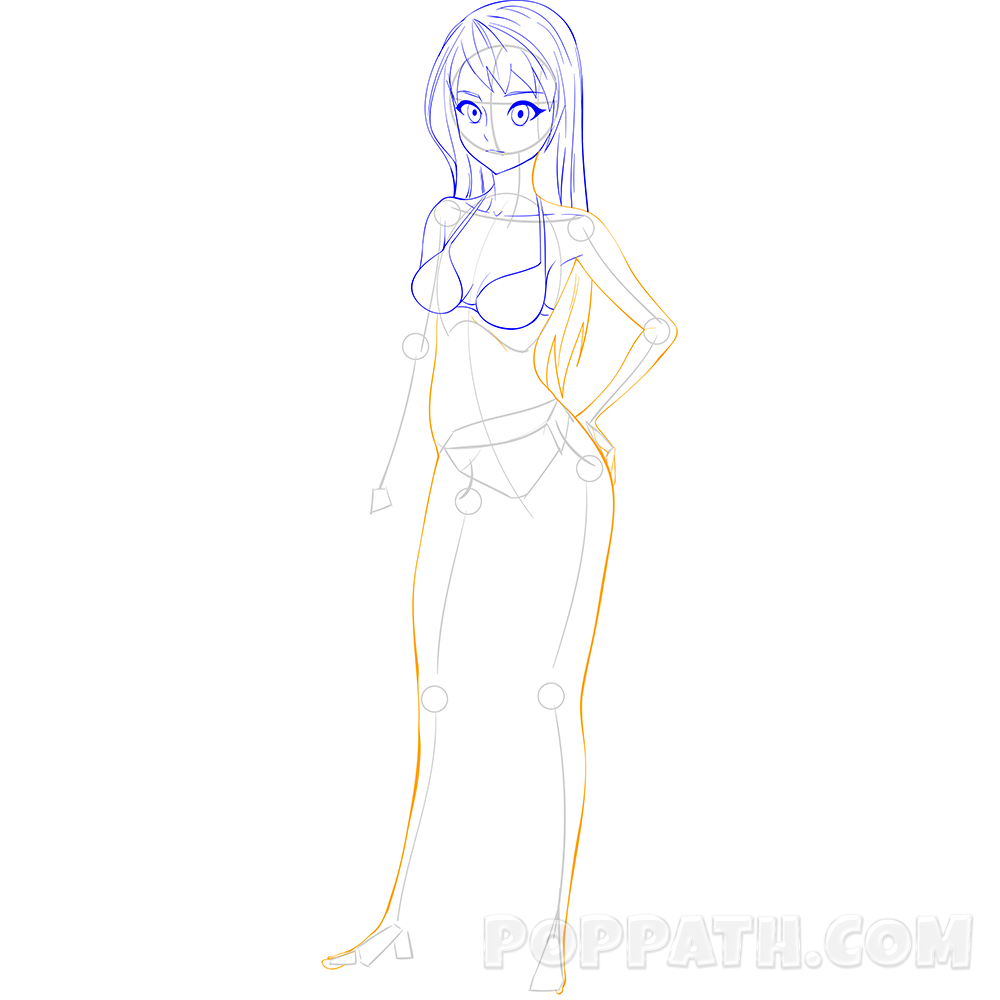 Step 7: Complete the hanging left arm.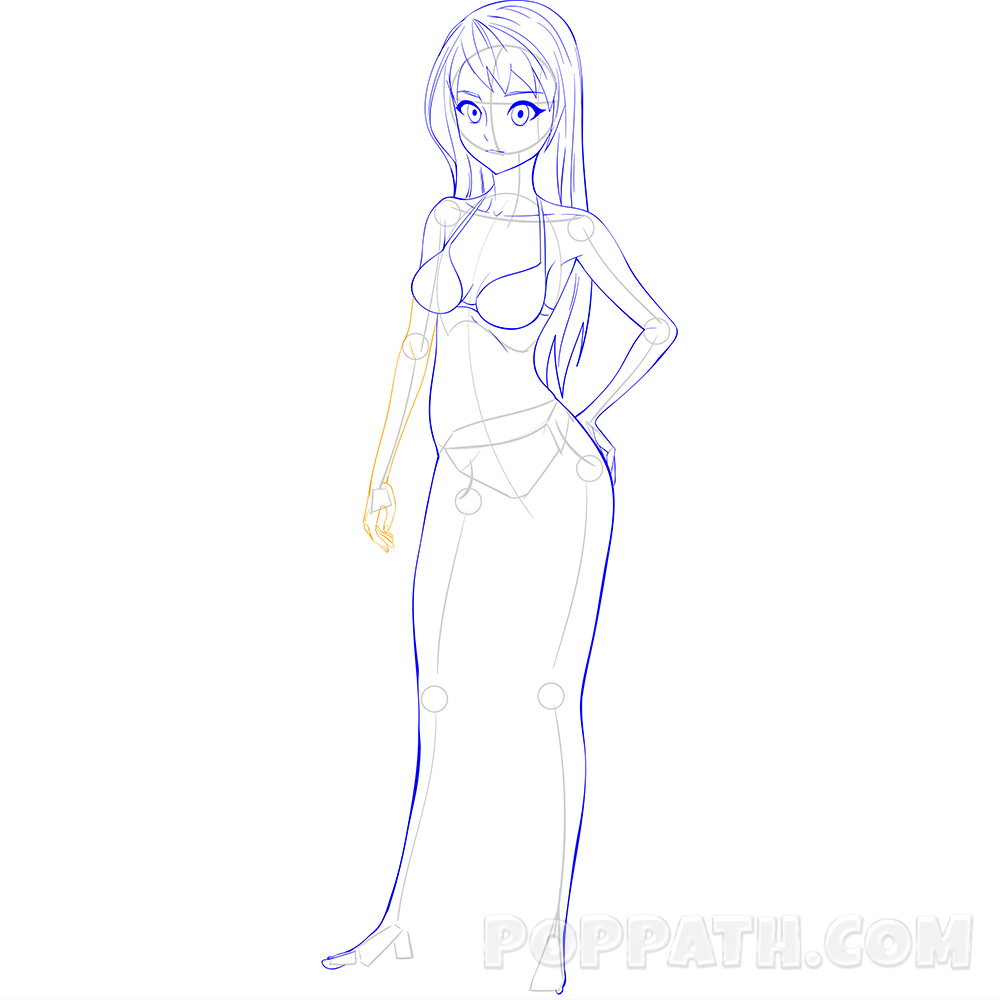 Step 8: Now complete the legs and lower portion of the bikini.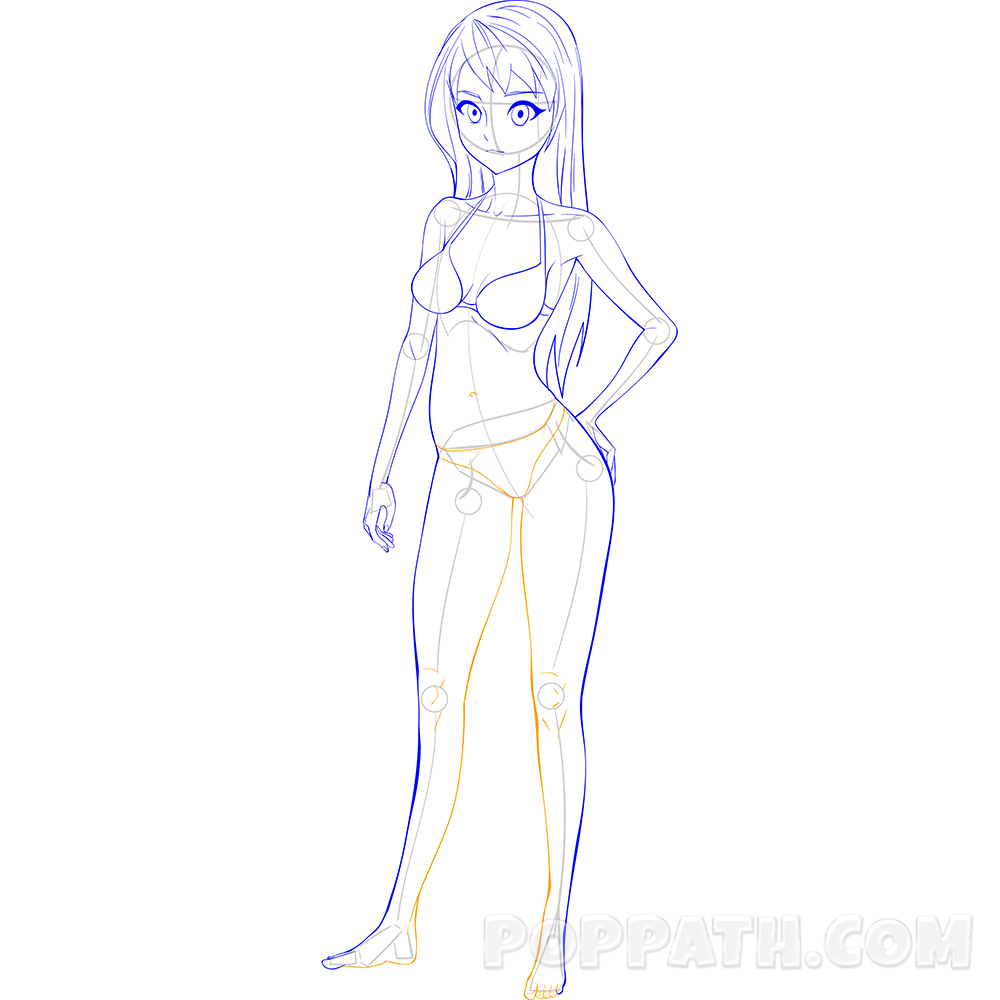 Step 9: Erase the guidelines you created in step 1. When completed, grab a color of your choice and add shades to make your artwork much more colorful and lively. Hence, the image of a lady wearing a bikini is ready!