Step 1: Start by drawing the frame of a little girl standing.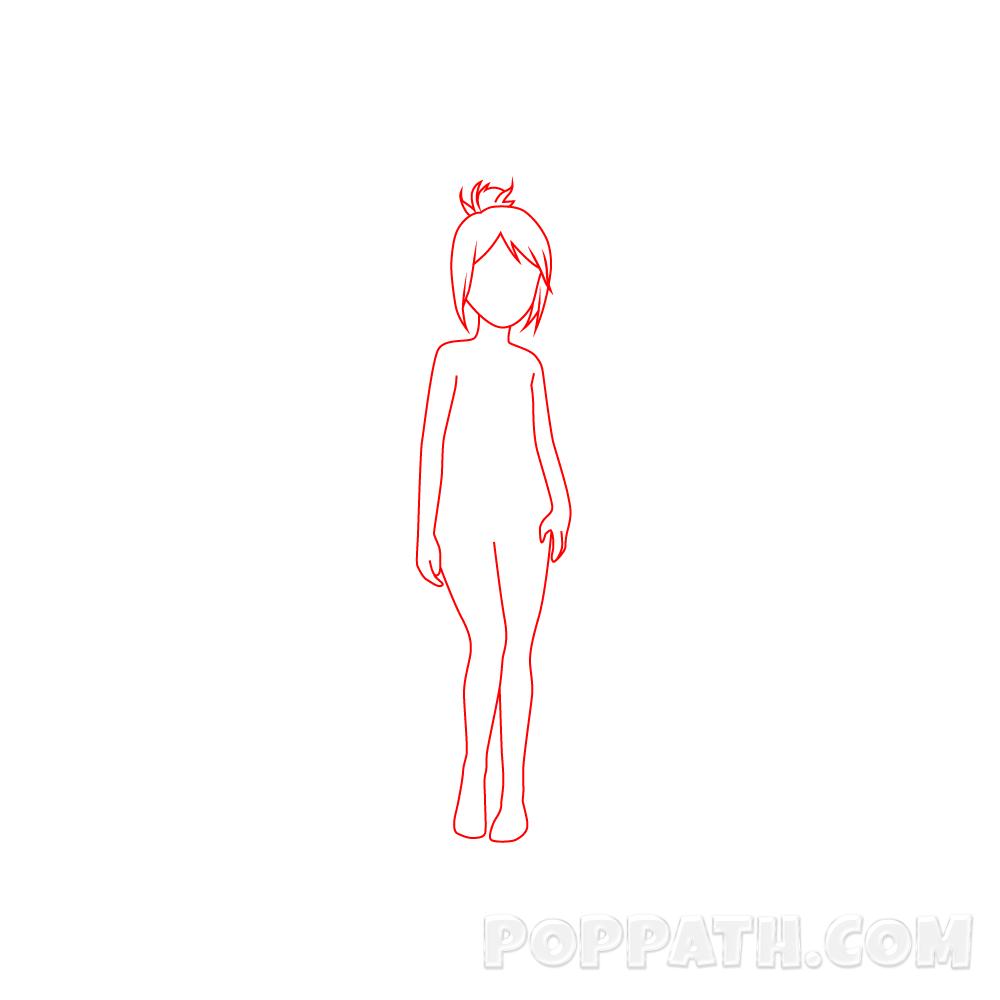 Step 1: We love drawing, it is fun! Now, we shall begin by curving out a fitted and "V" shape polo with short sleeves.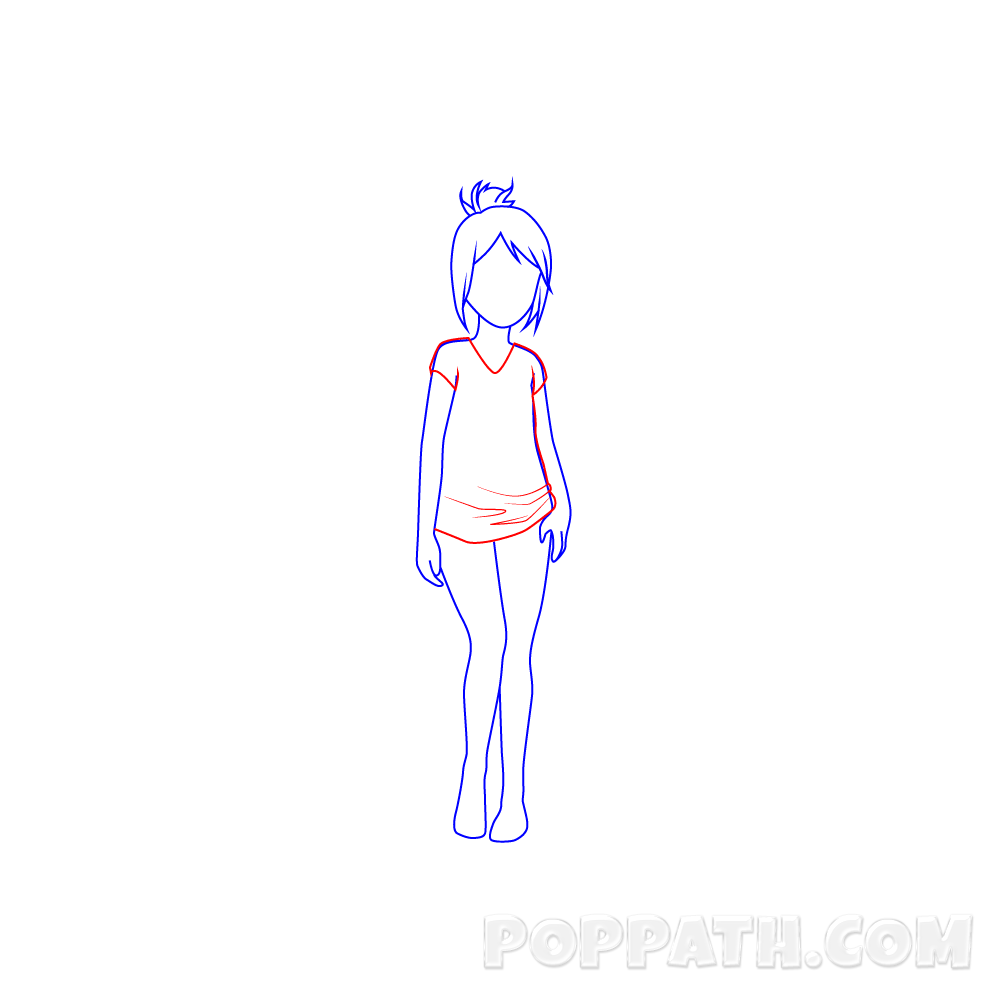 Step 2: Next, we curve out the short nicker (short) with tunnel "mouth" to indicate how big the nicker is.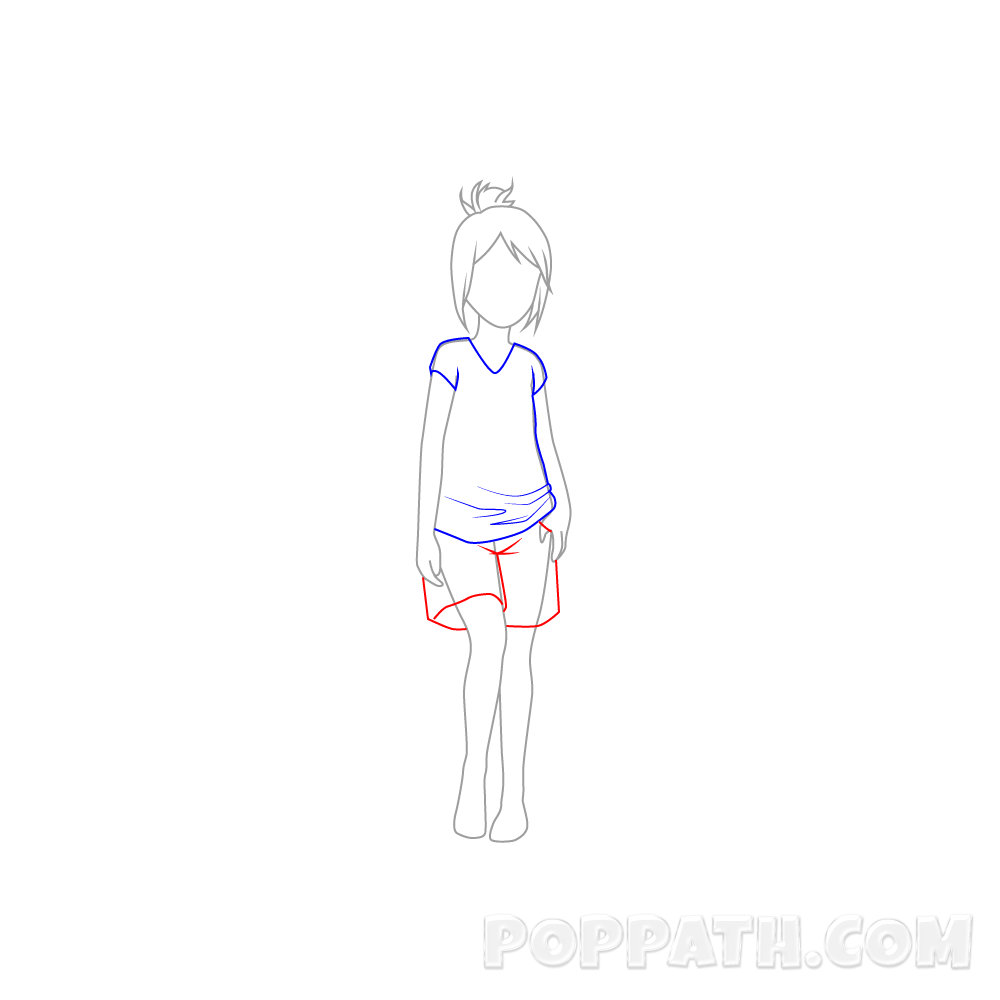 Step 3: Follow by the flat pair of shoes with squares boxes as a design at the top of the shoes.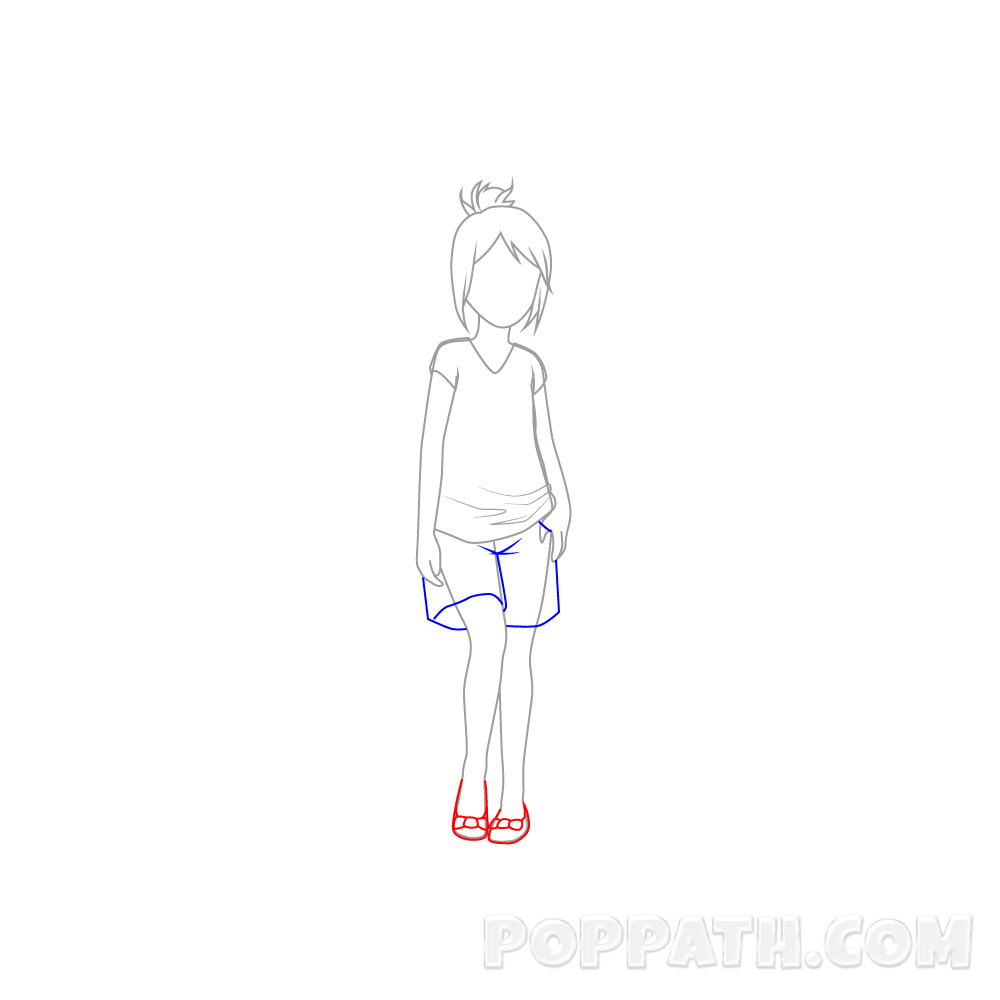 Step 4: Bell Blouse! Yes…At the stage, we curve out a blouse top (twinset) with a pair bell sleeves and wiggling at its" teeth". The neck is in square shape.