Step 1: Draw out a female shaped body like the one in the example.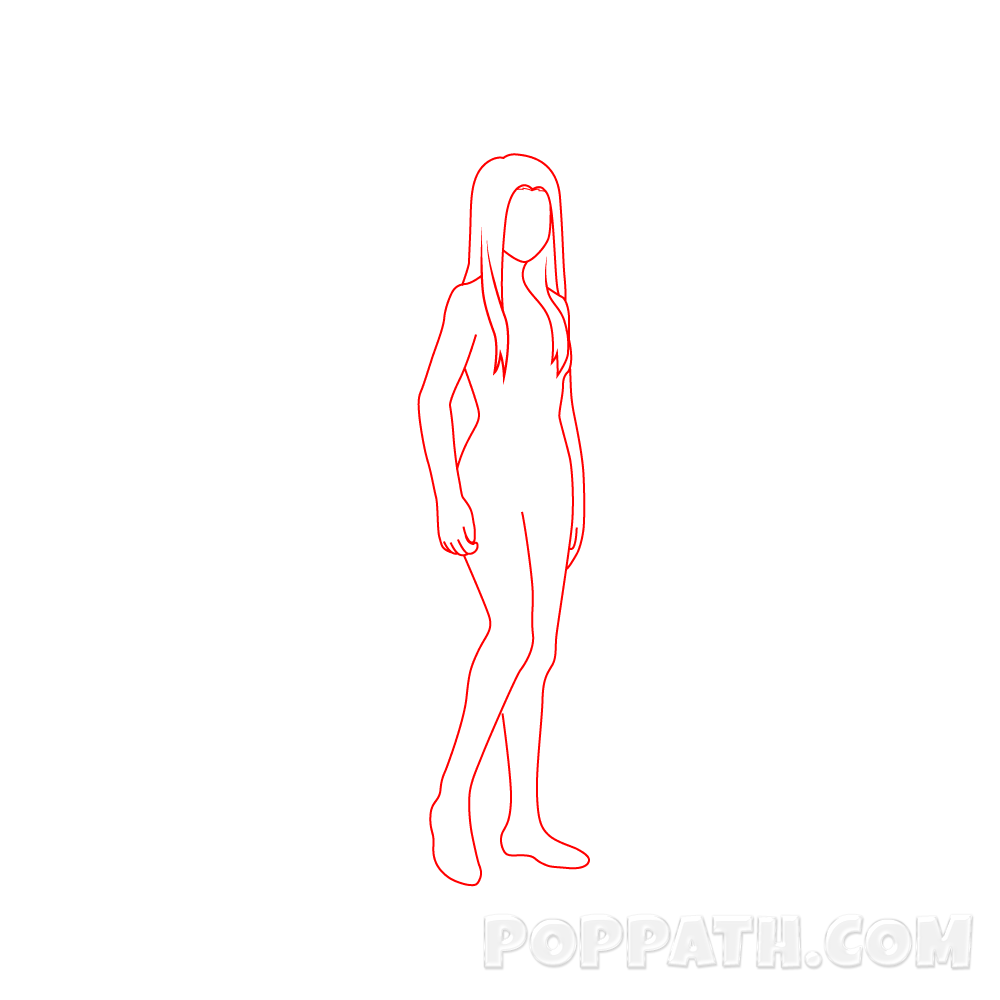 Step 2: We begin by curving out a "Wrap Dress Top". The button set is slant to the left, with a long sleeve and a "V" neck. Note: The edges of the sleeve, button edges and wrap below edge are curved folded.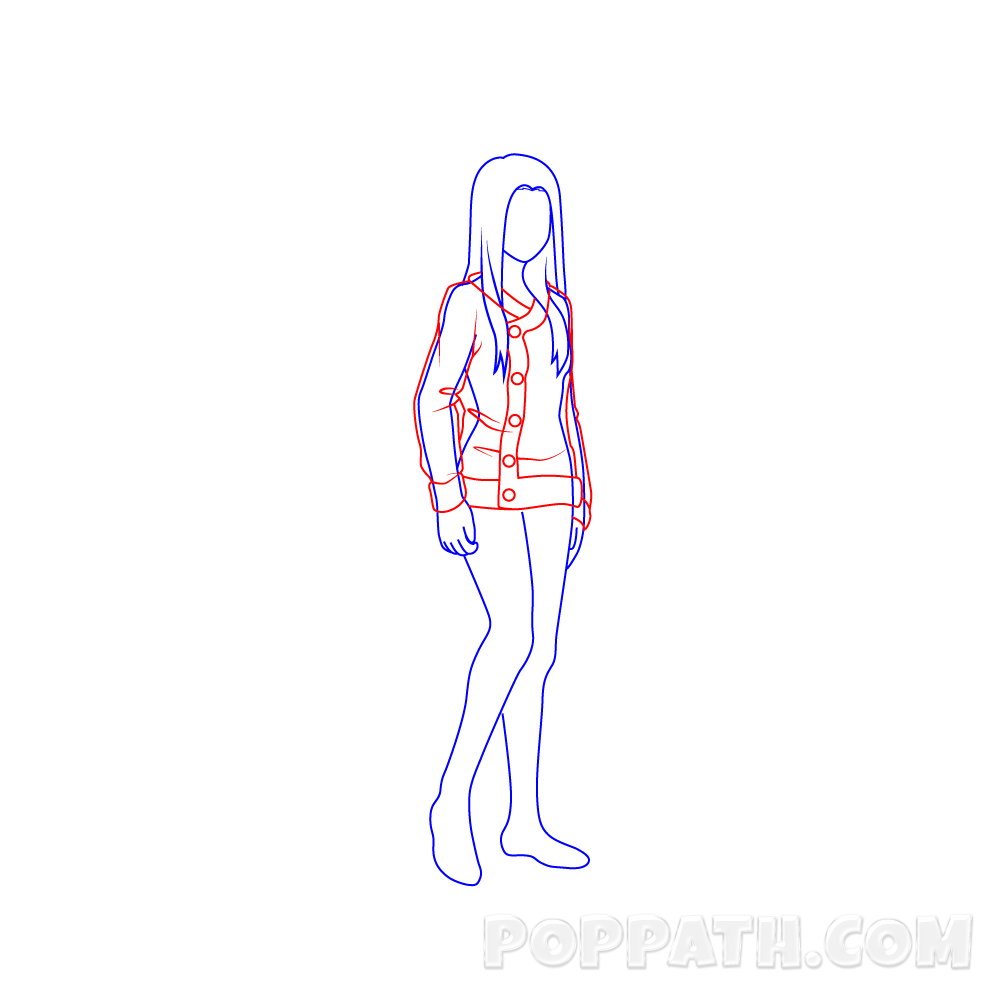 Step 3: Leggings! Yes, draw out the leggings to reach the ankle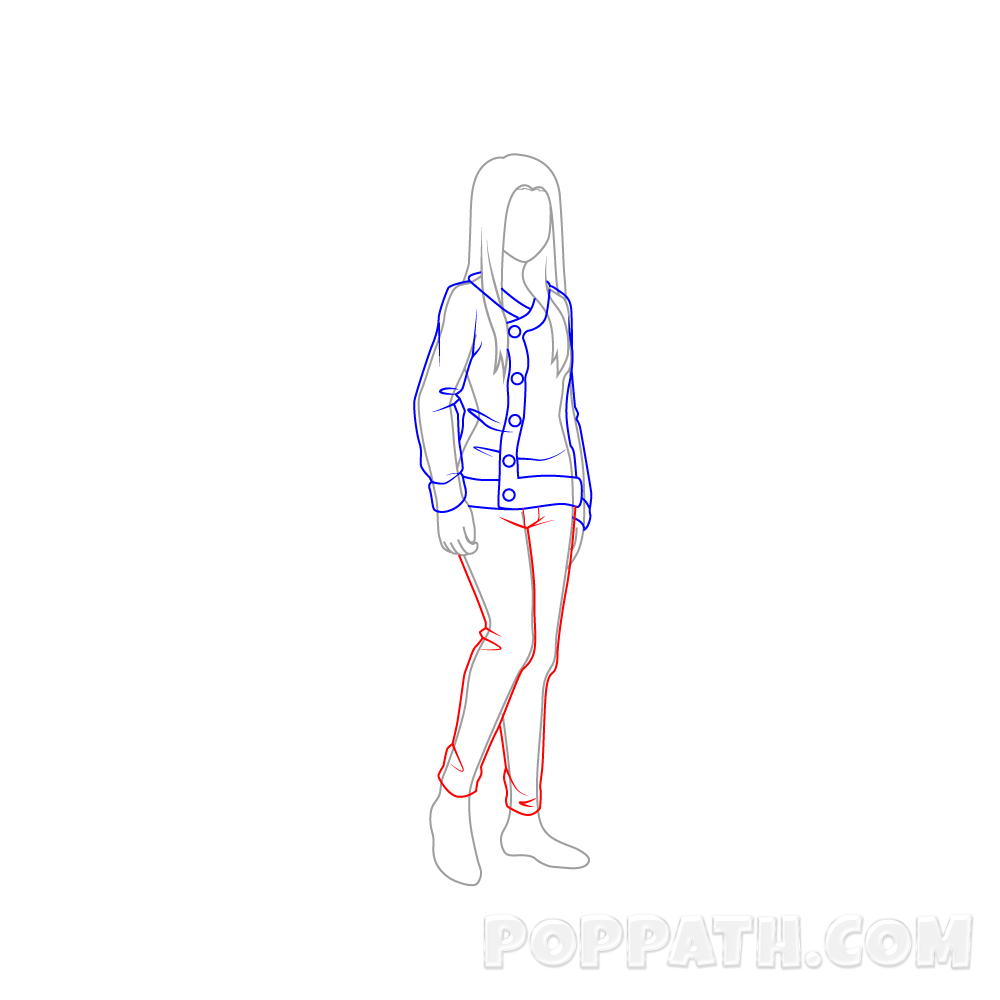 Step 4: Next, we curve out the boots with tunnel with a pull strap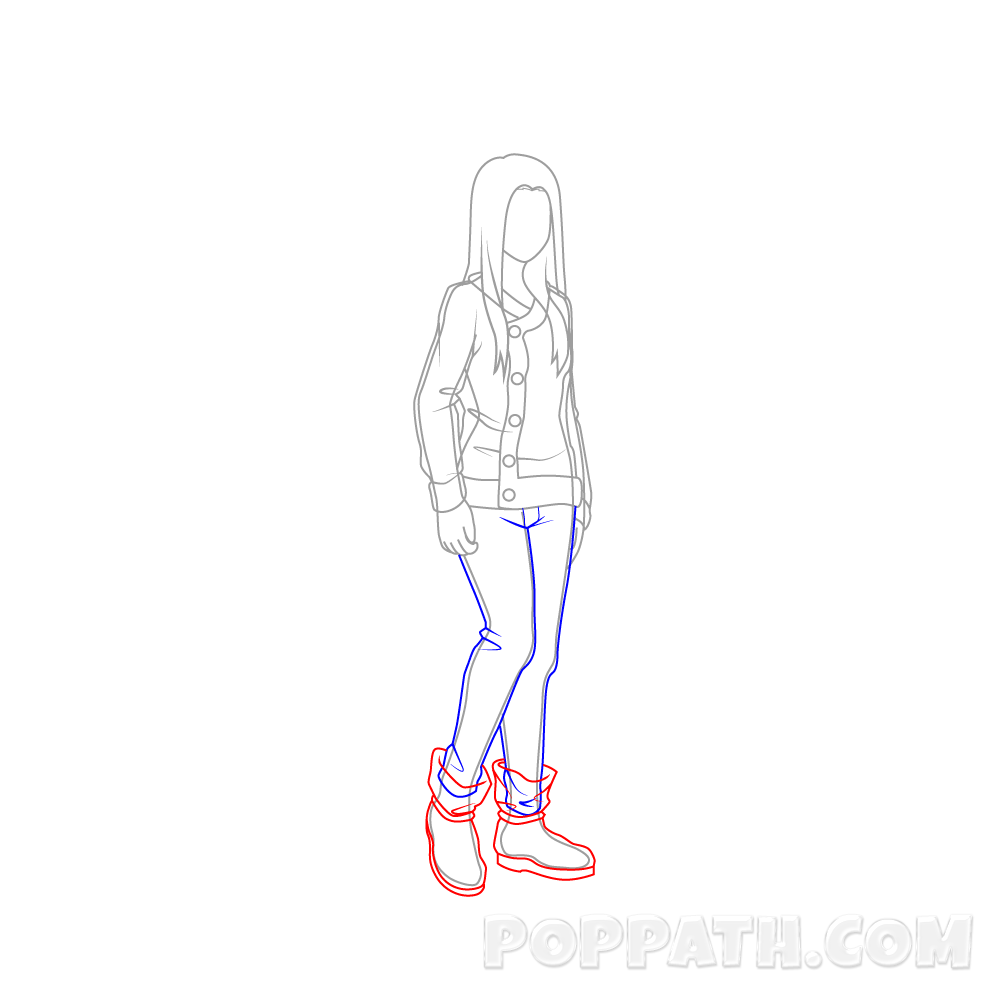 Step 4: Then, we draw out the headgear. Hey, we ready to coloring our wears!