Step 1: Start by drawing the outline frame of a man standing with his arms folded, like so.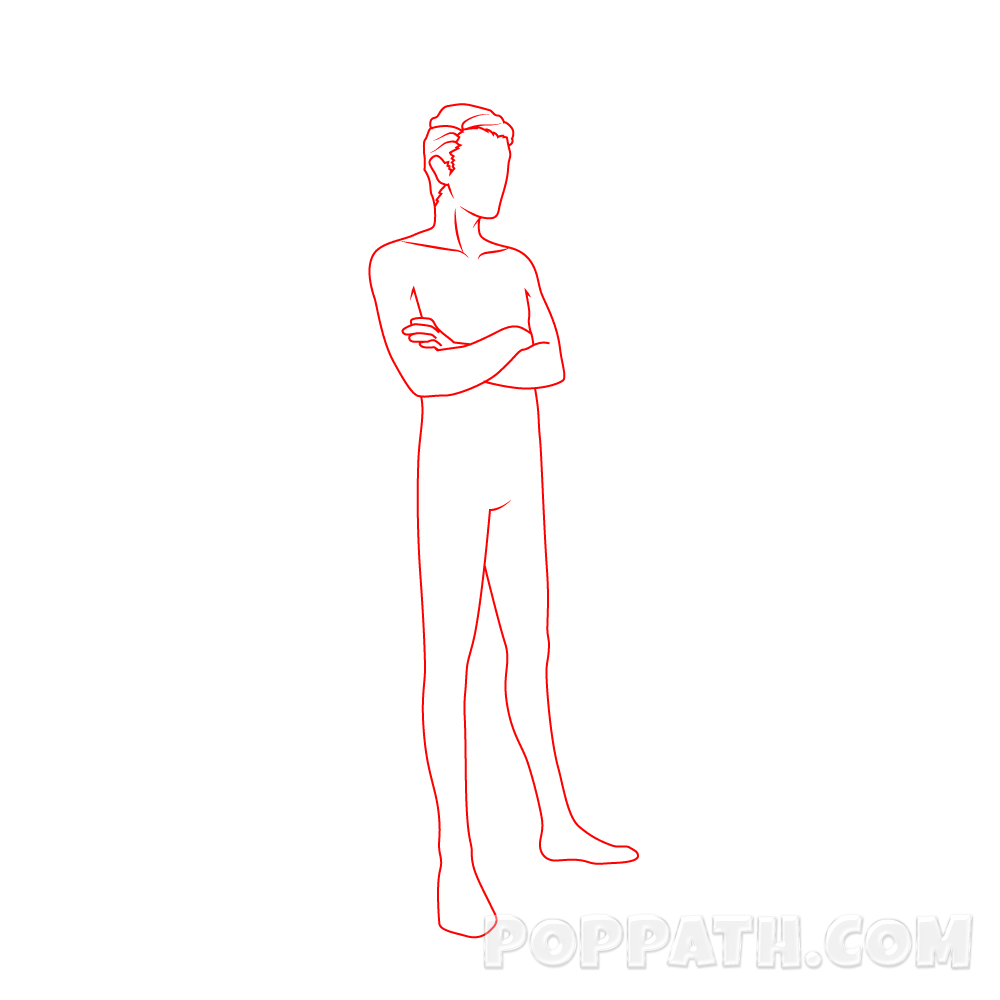 Step 2: Drawing is simple, we love drawing! We start by curving out the T-shirt with a rolled collar and central button set.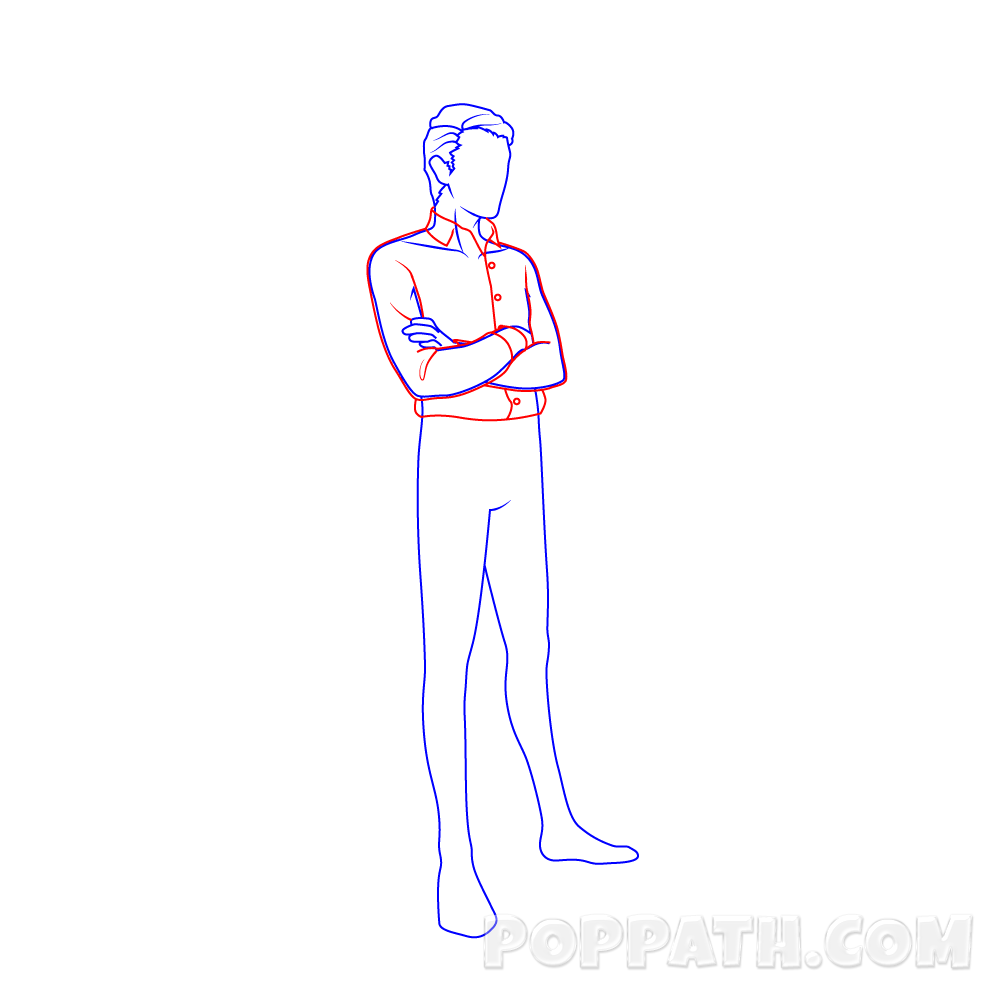 Step 3: Next, we curve out the pants in a fitted shape and with tiny belt.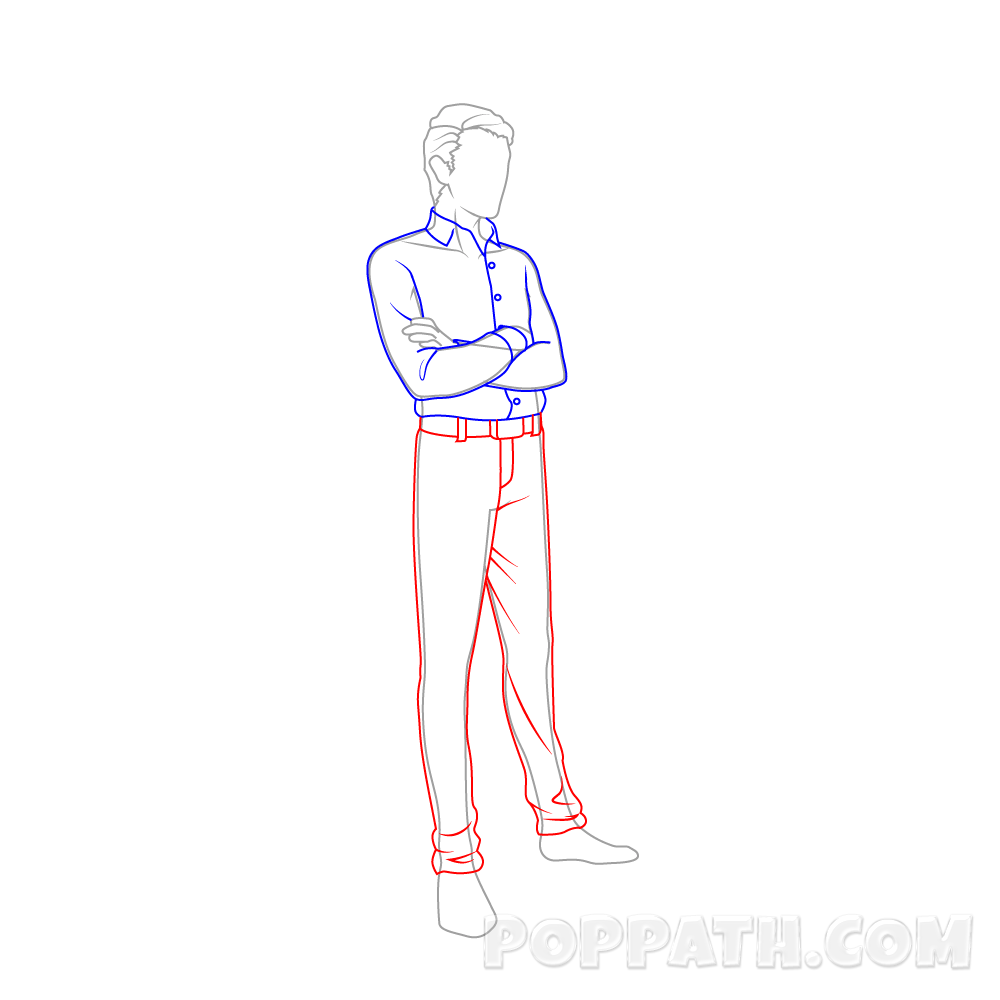 Step 4: Follow by curving out the foot wears with laces.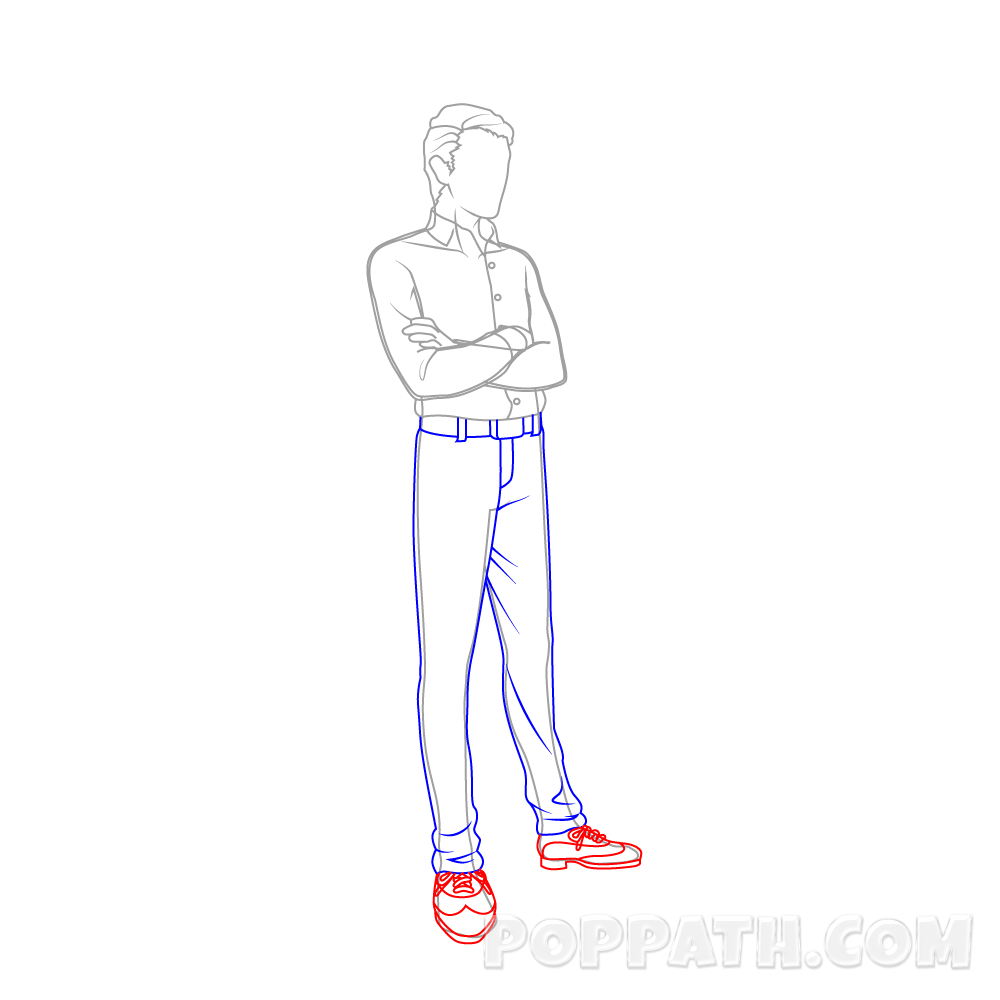 Step 5: At this stage, we would draw the double button jacket (known as pea coat) with large button, vertical slash pockets, wide high stand collar, and wide lapels; Step 5: We then colored our cloth!