Step 1: Draw a U shape.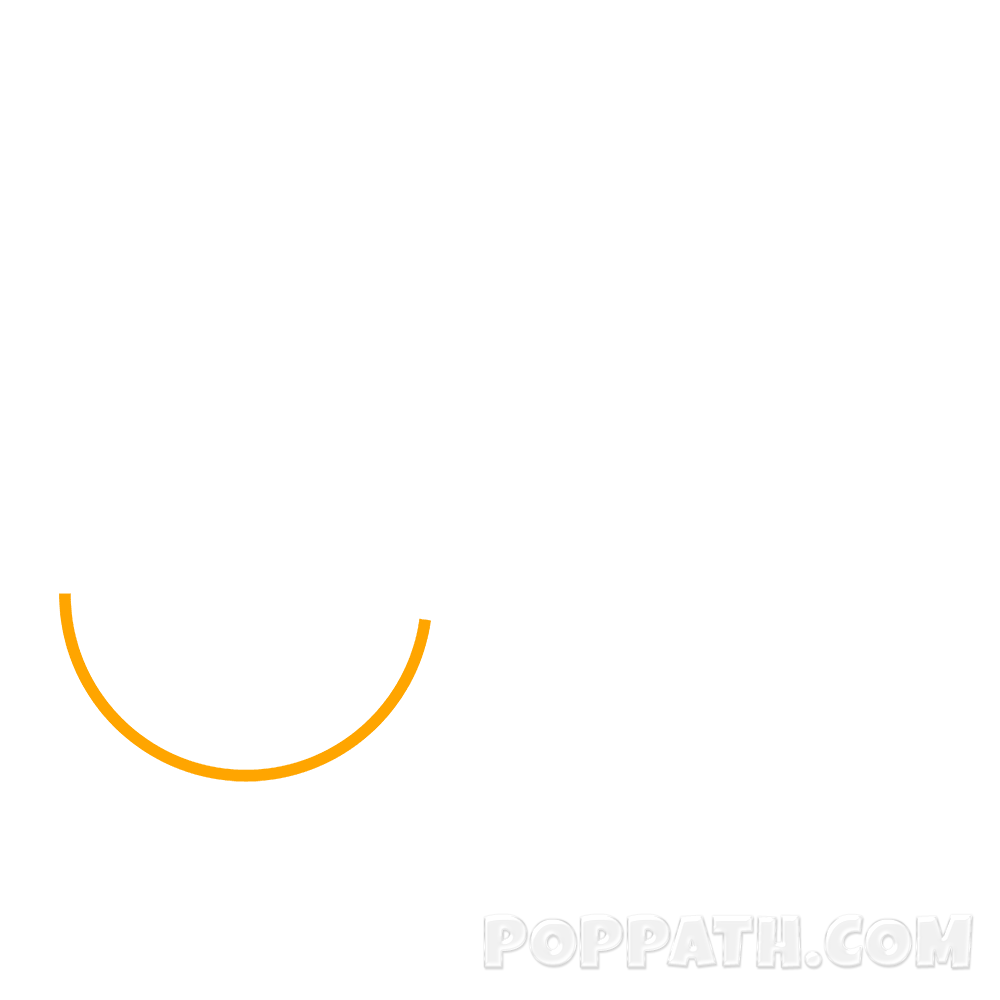 Step 2: Draw a thumb on the right side of the U.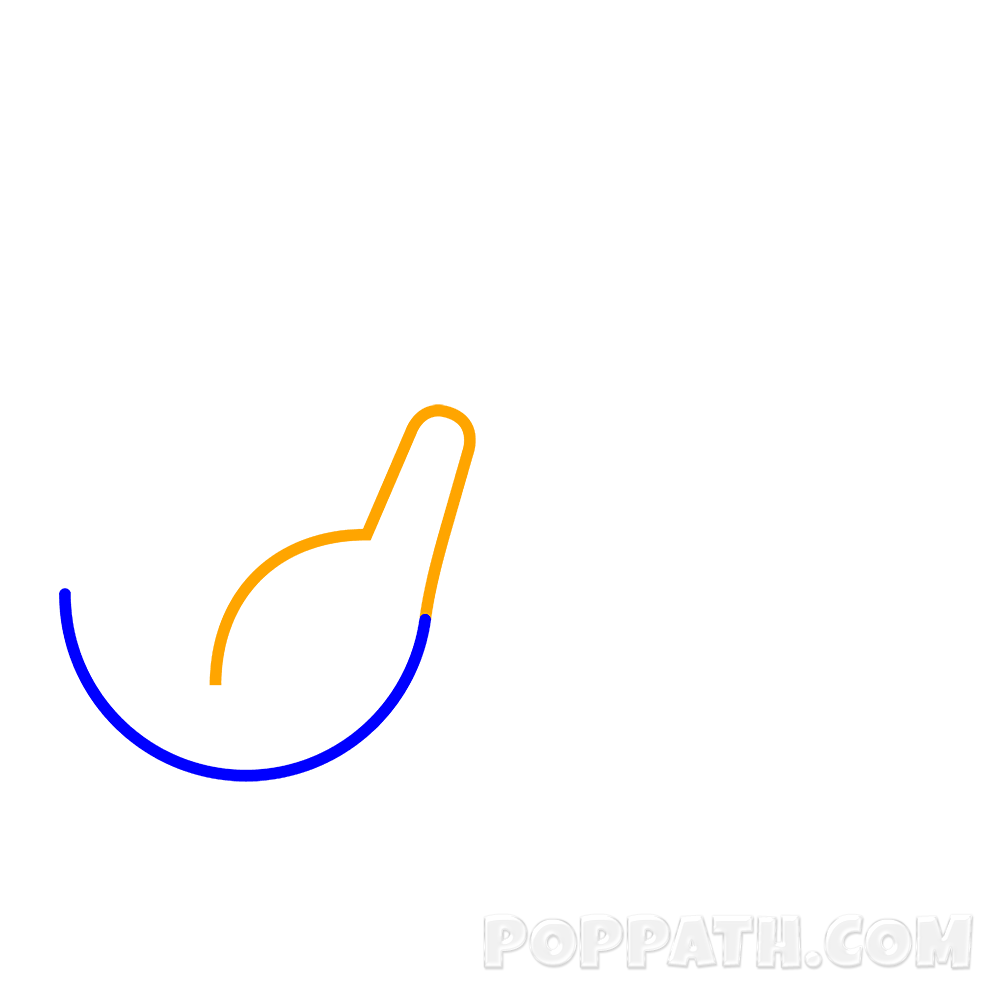 Step 3: Draw four rectangles with curved sides that look like the four fingers of your hands.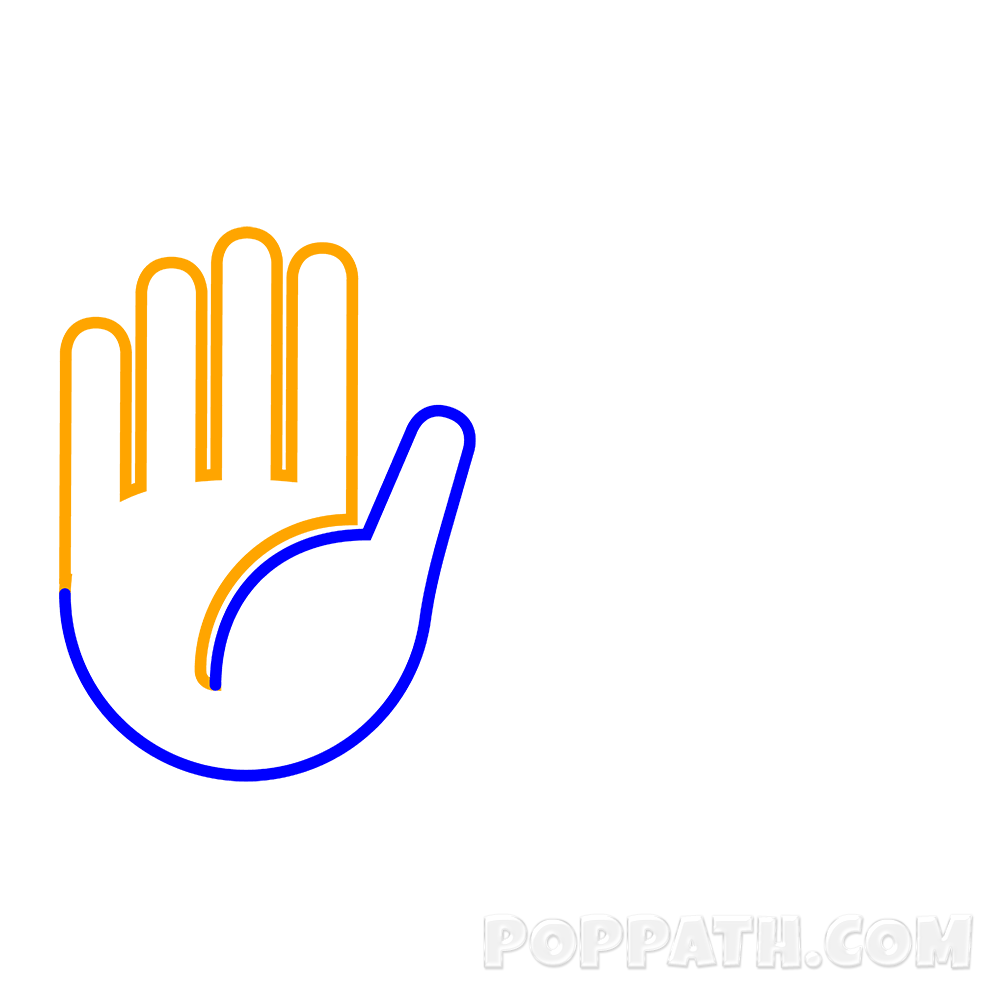 Step 4: Repeat steps 1-3 in the opposite manner to draw the right hand.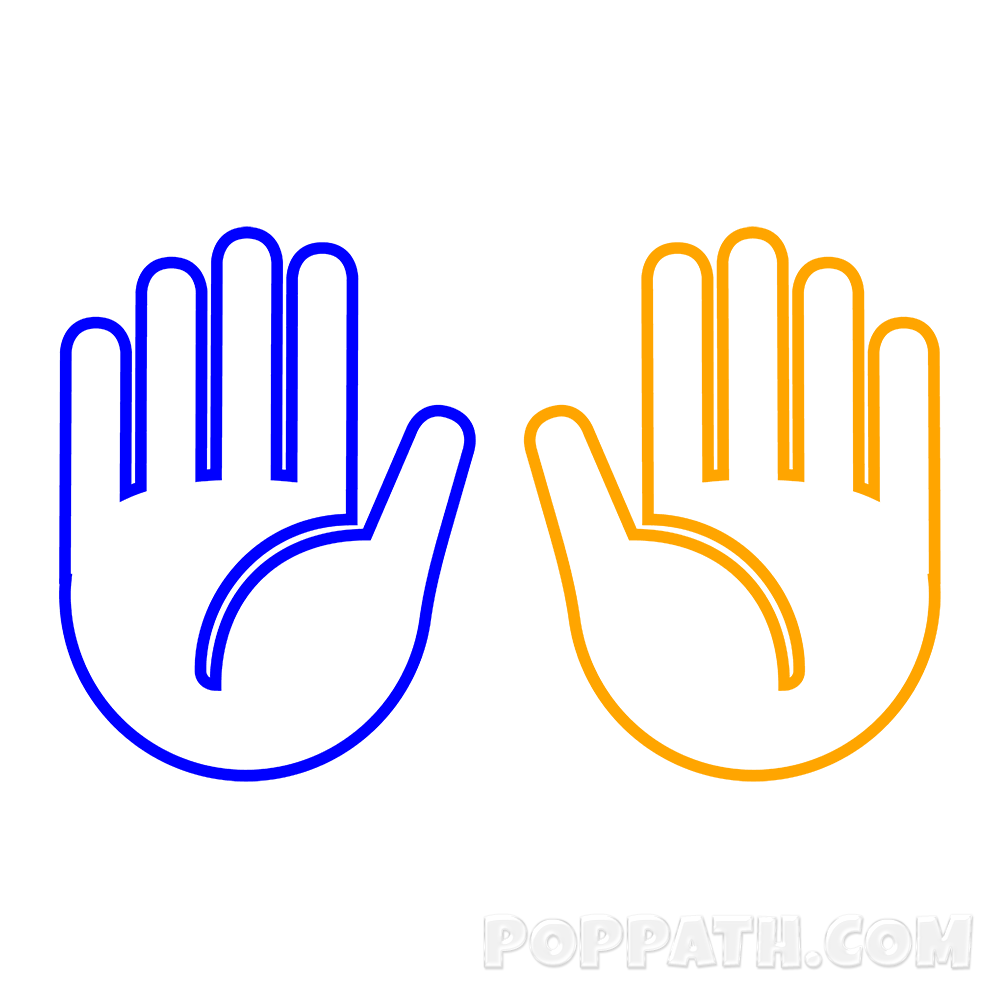 Step 5: Extend the hands to make arms by drawing rectangle like lines away from the hands.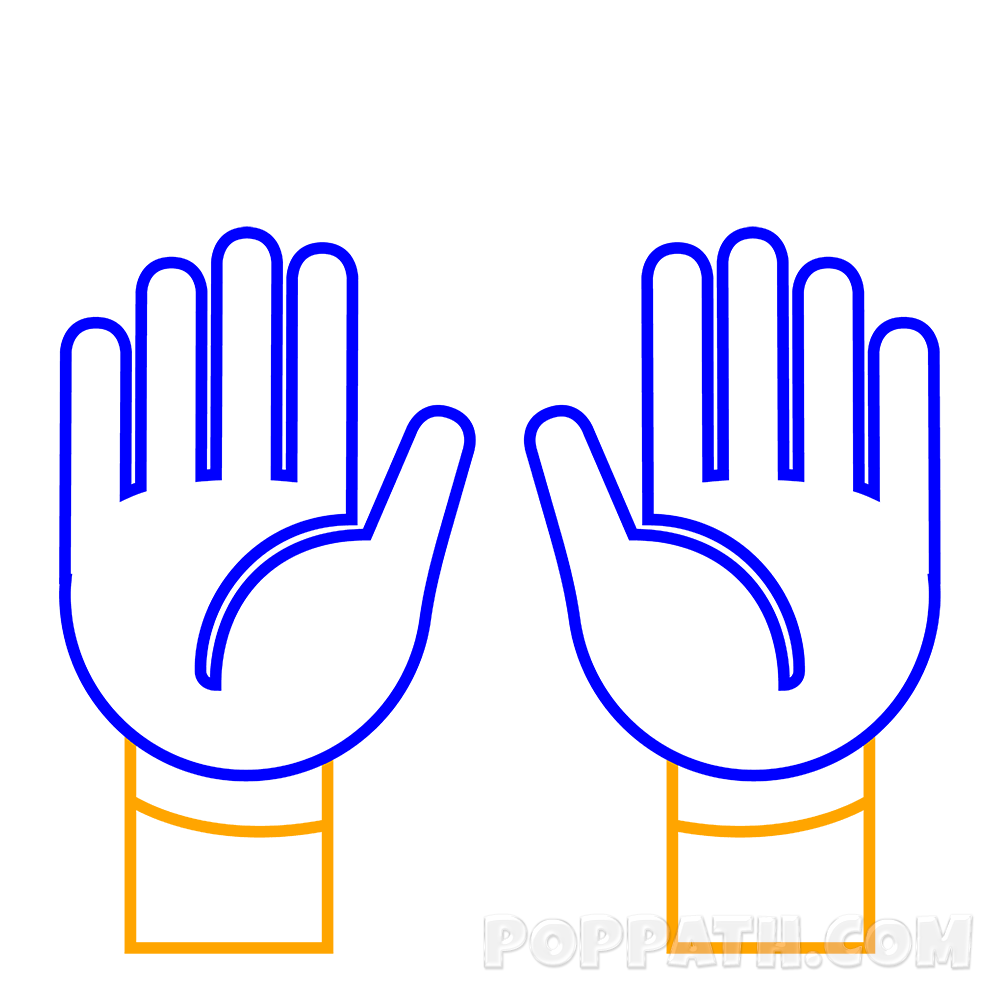 Step 6: Add 3 ray marks as shown to give the emoji extra detail.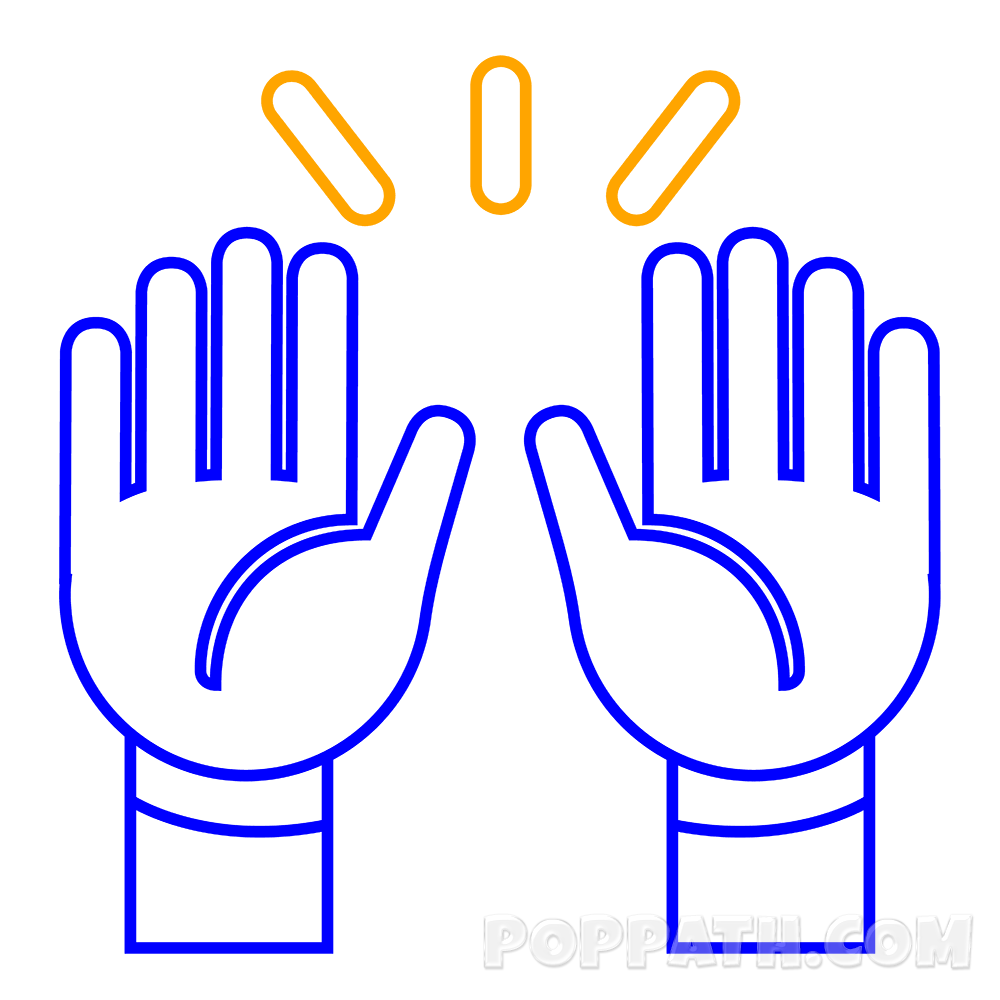 Step 7: Erase any guidelines and beginning coloring the hands any shade that you wish.