Step 1: We are going to start by drawing the thumb and index finger in a pinch ring like formation.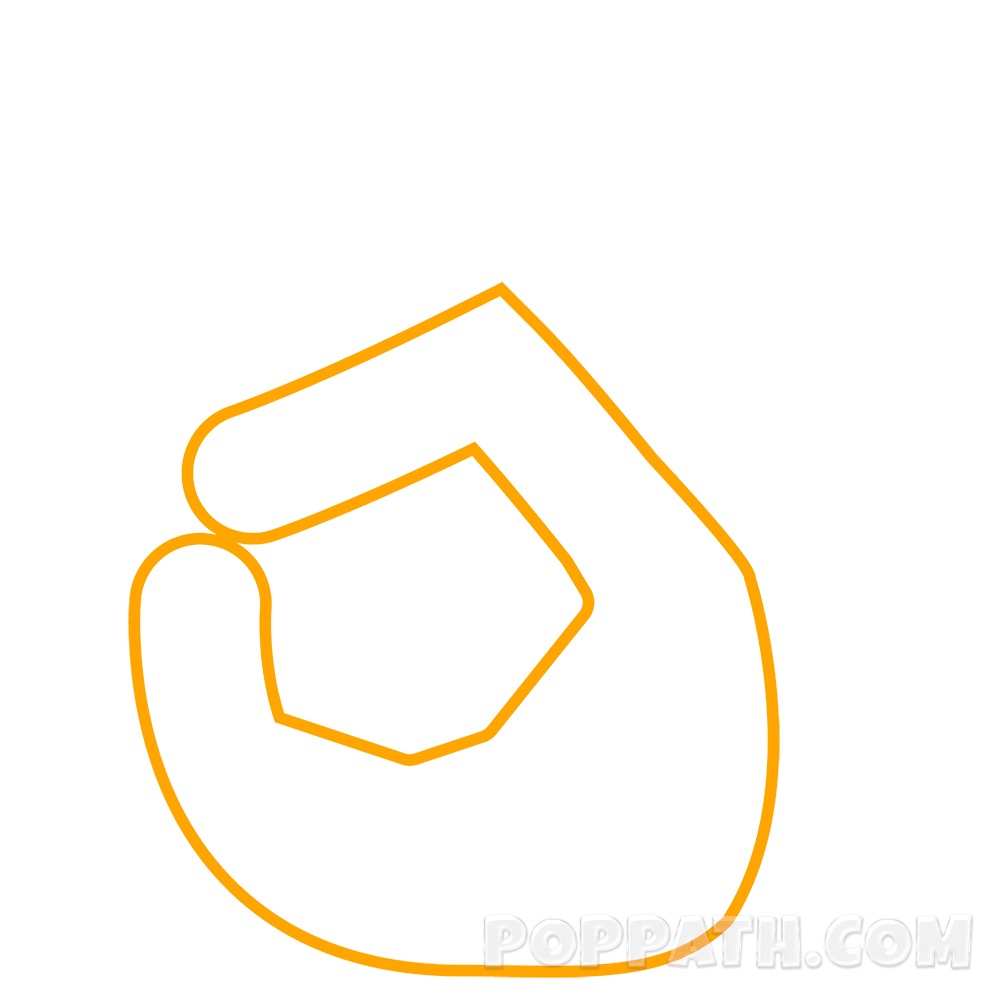 Step 2: Next we will draw the middle finger extending to the side of the ring formation.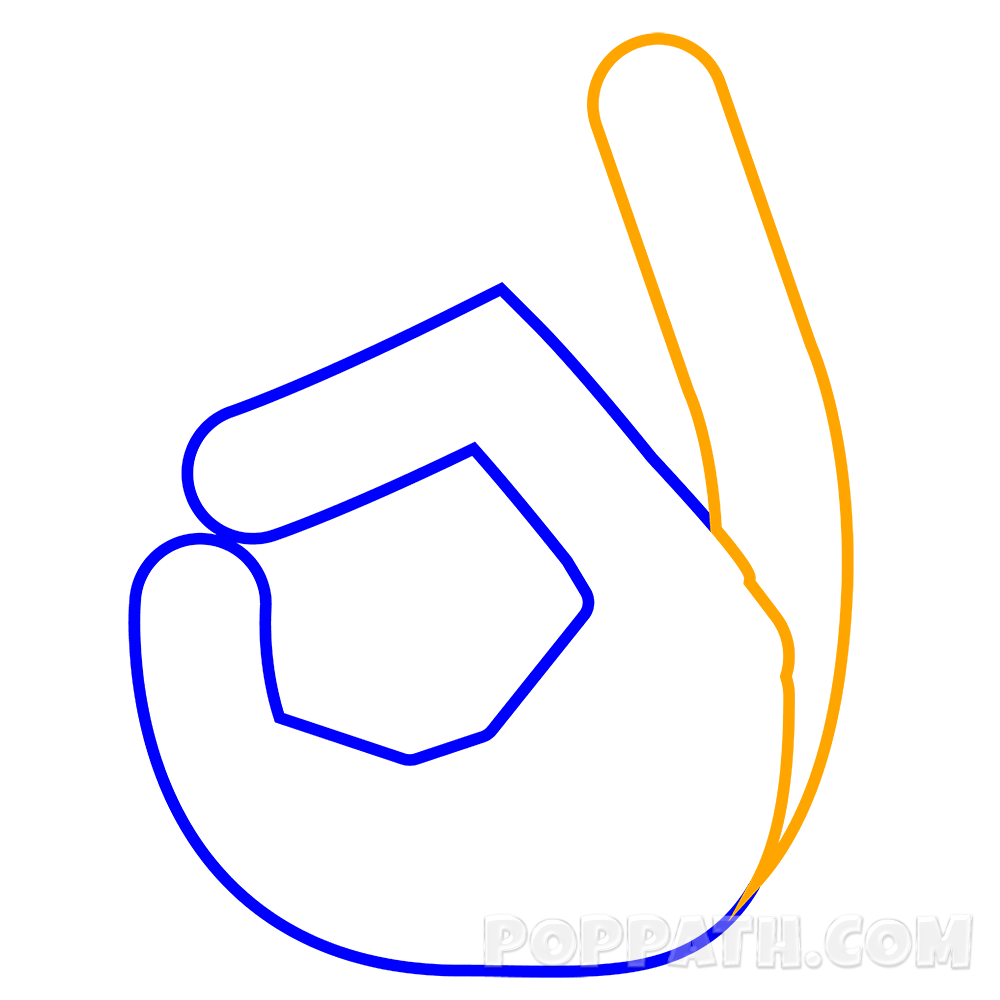 Step 3: We will now draw the ring finger behind the middle finger.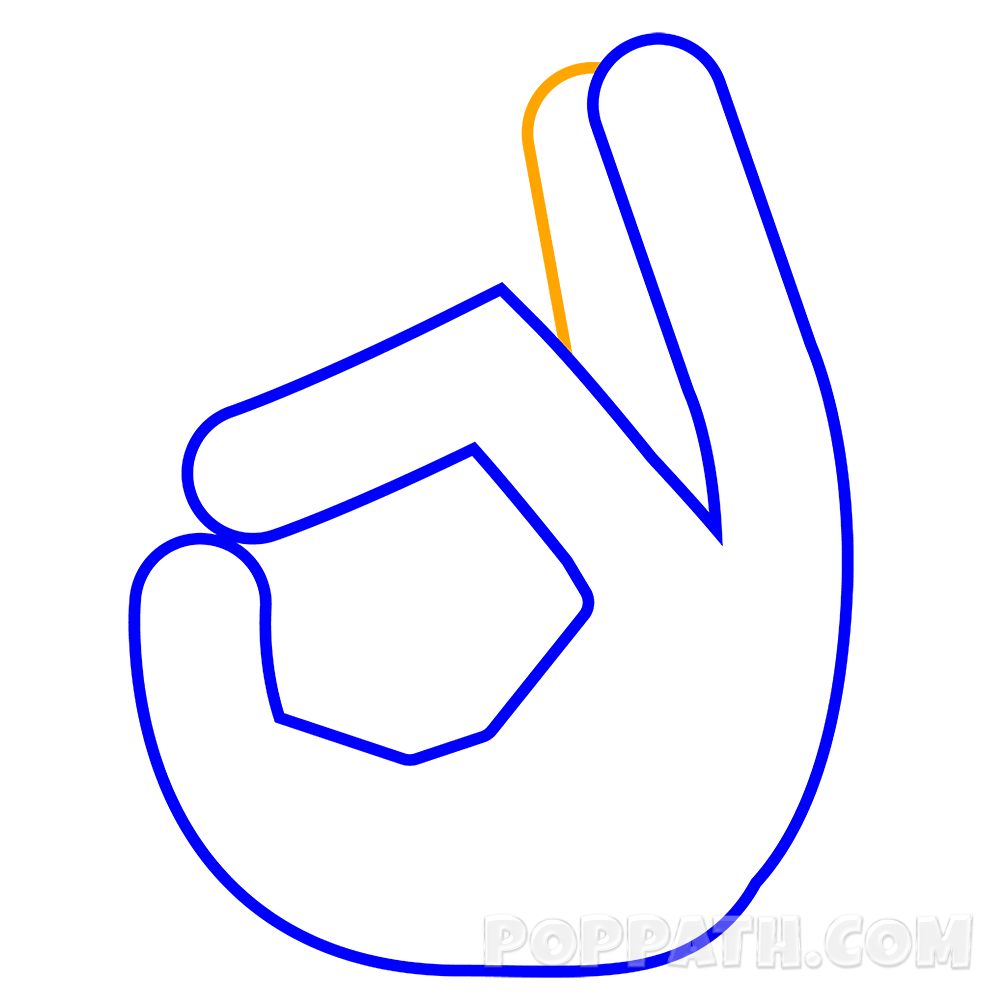 Step 4: Our Ok hand gesture is now complete, color it in with any desired skin color.