Step 1: Start off with drawing a circle. Choose the measurements of your liking.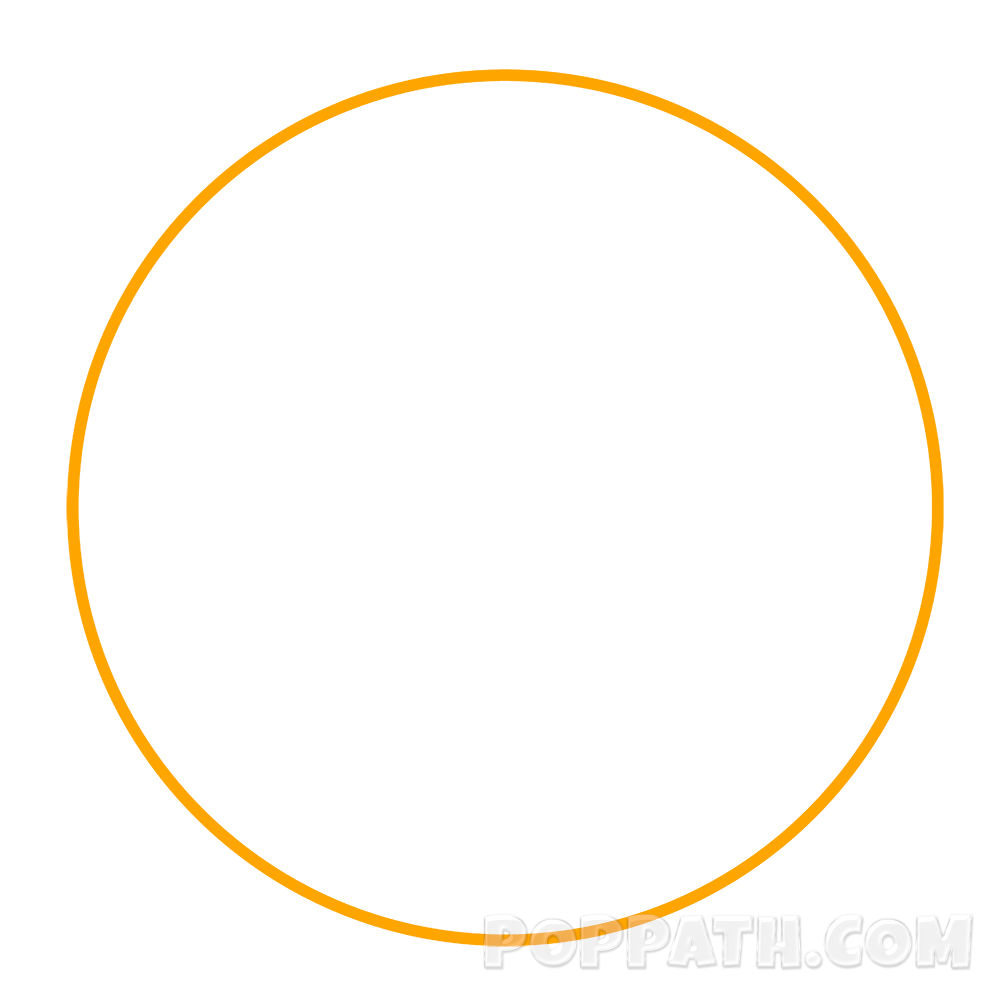 Step 2: Draw the top portion of the glasses, by sketching a line as shown.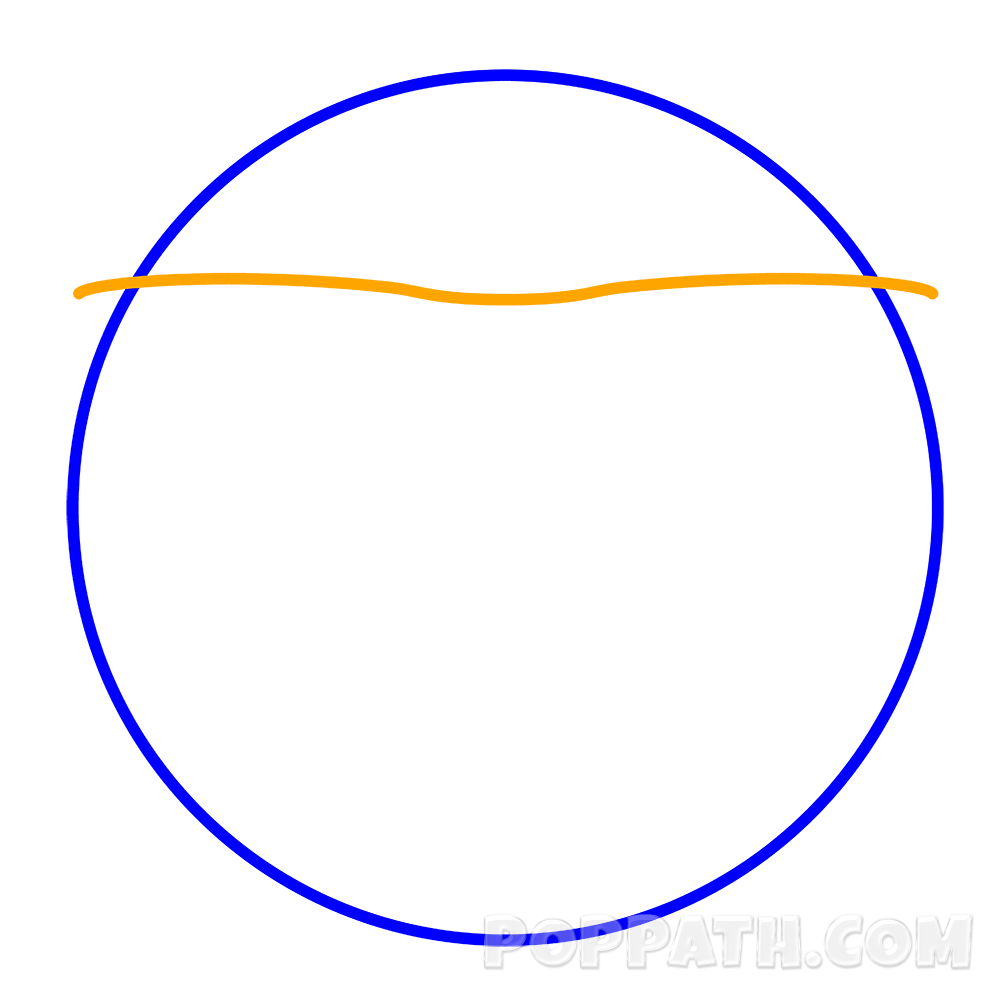 Step 3: Draw the left side of the glass also as shown.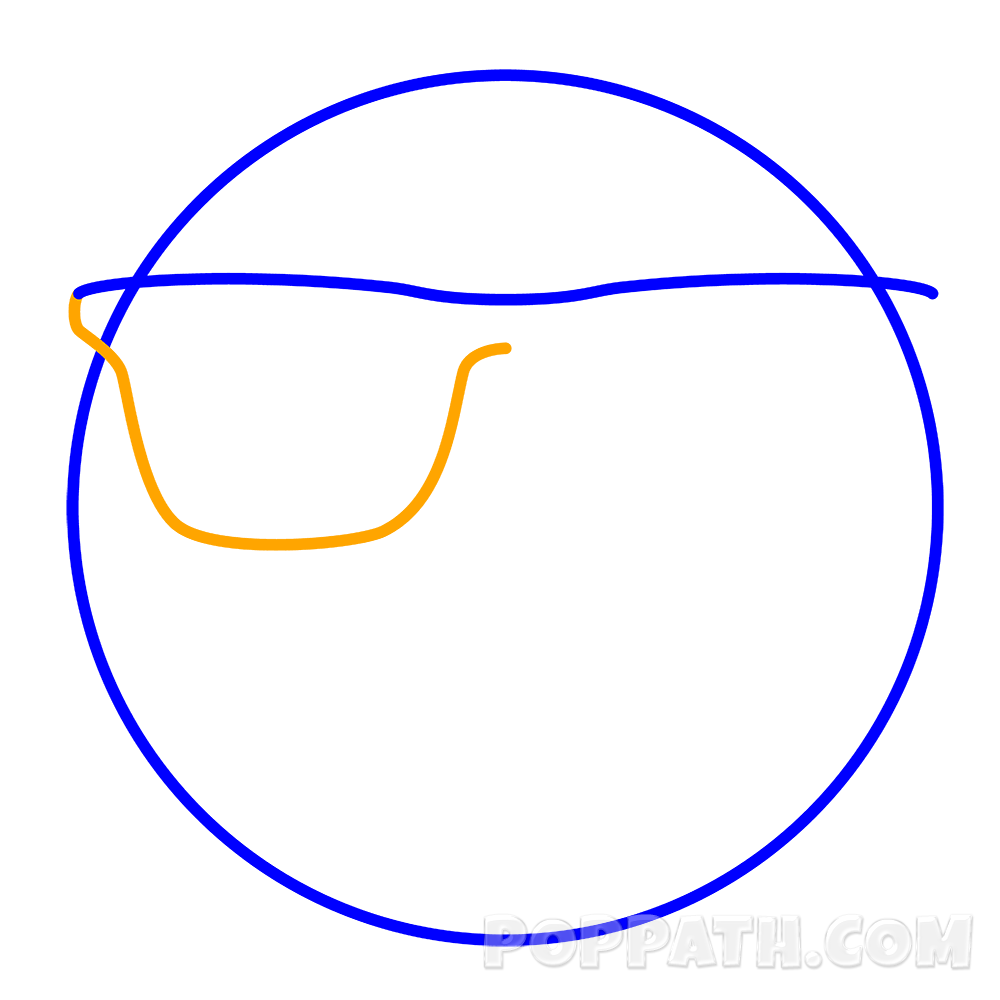 Step 4: Now its time to complete the glasses and draw the right side of the sunglasses.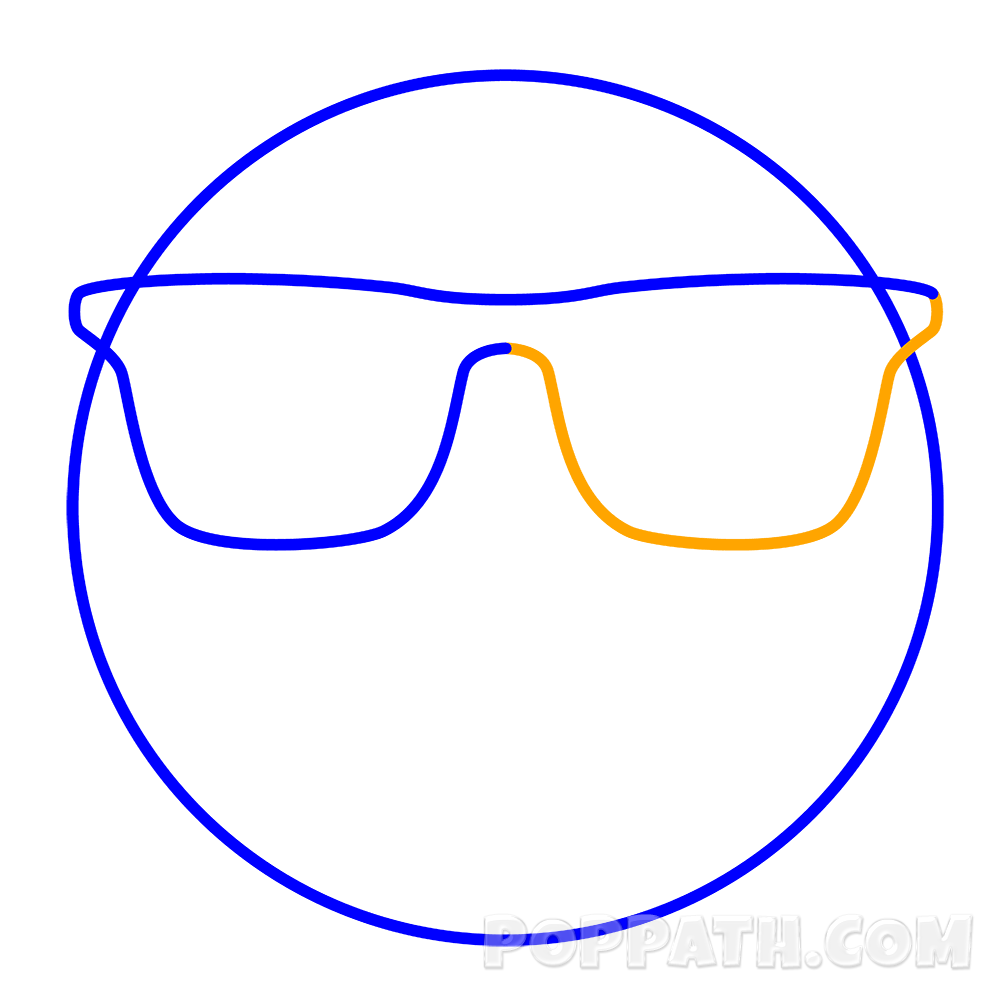 Step 5: Draw a crescent inside the big circle for the smiley face.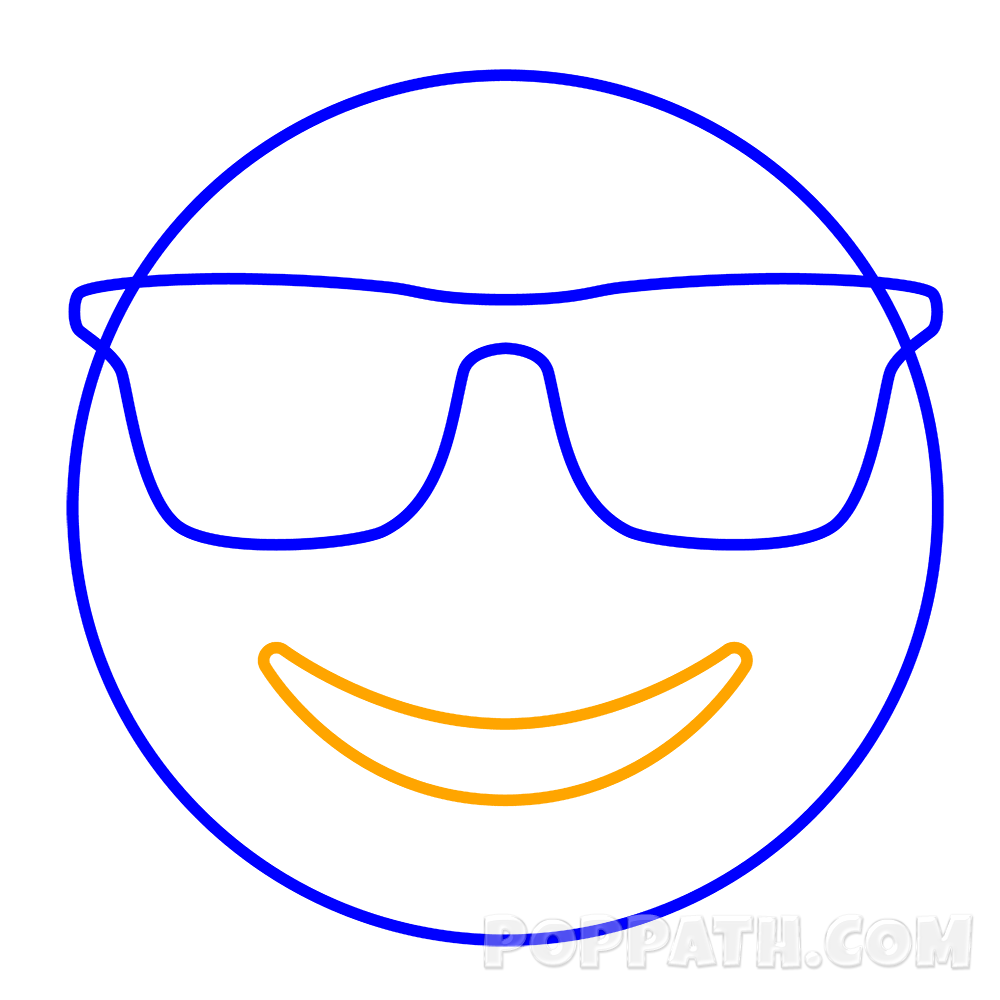 Step 6: Erase any overlapping lines and color in your cool emoji.