Step 1: Draw the top portion of the monkeys head by drawing two slanted upside down U's on opposite sides joined together with a downwards curved line. Step 2: Complete the monkey's head as shown by drawing an incomplete circle.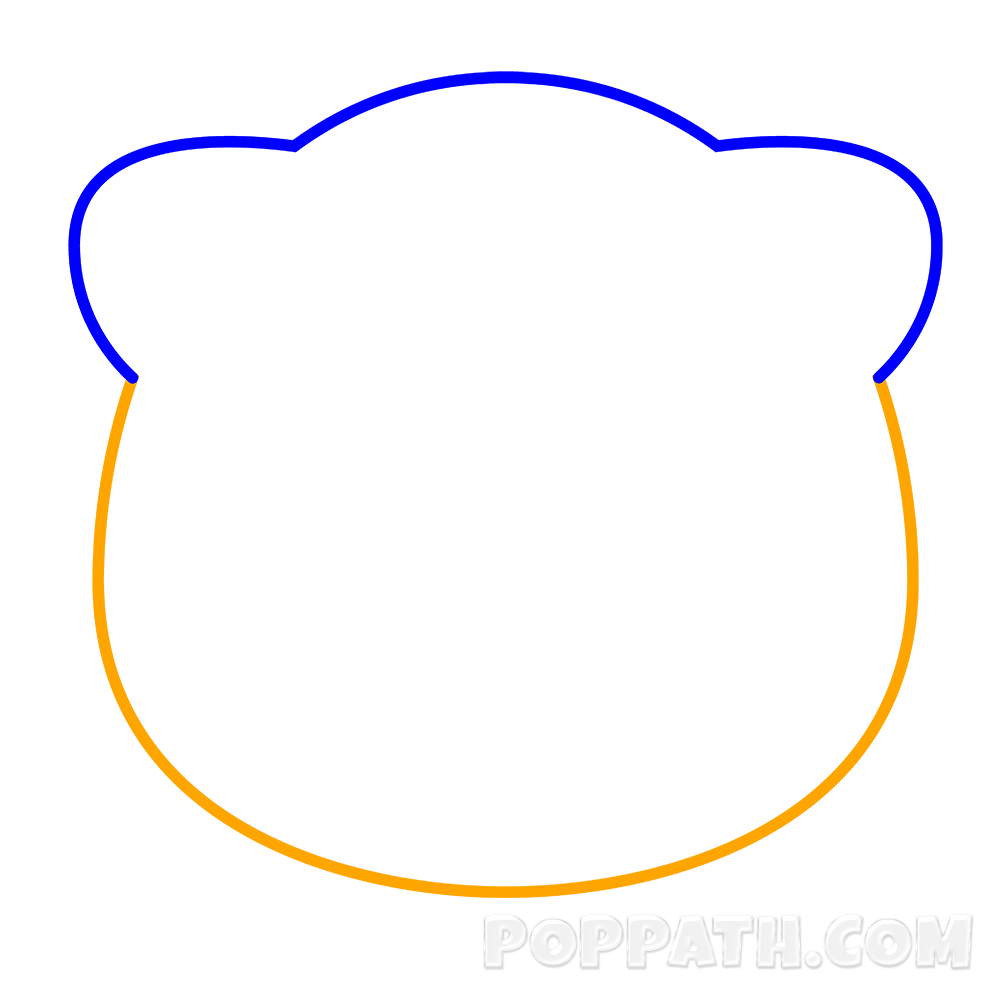 Step 3: Draw two smushed together circles for the eyes, a another large circle underneath the eyes. Two slits for the nose and a wide open mouth within the circle.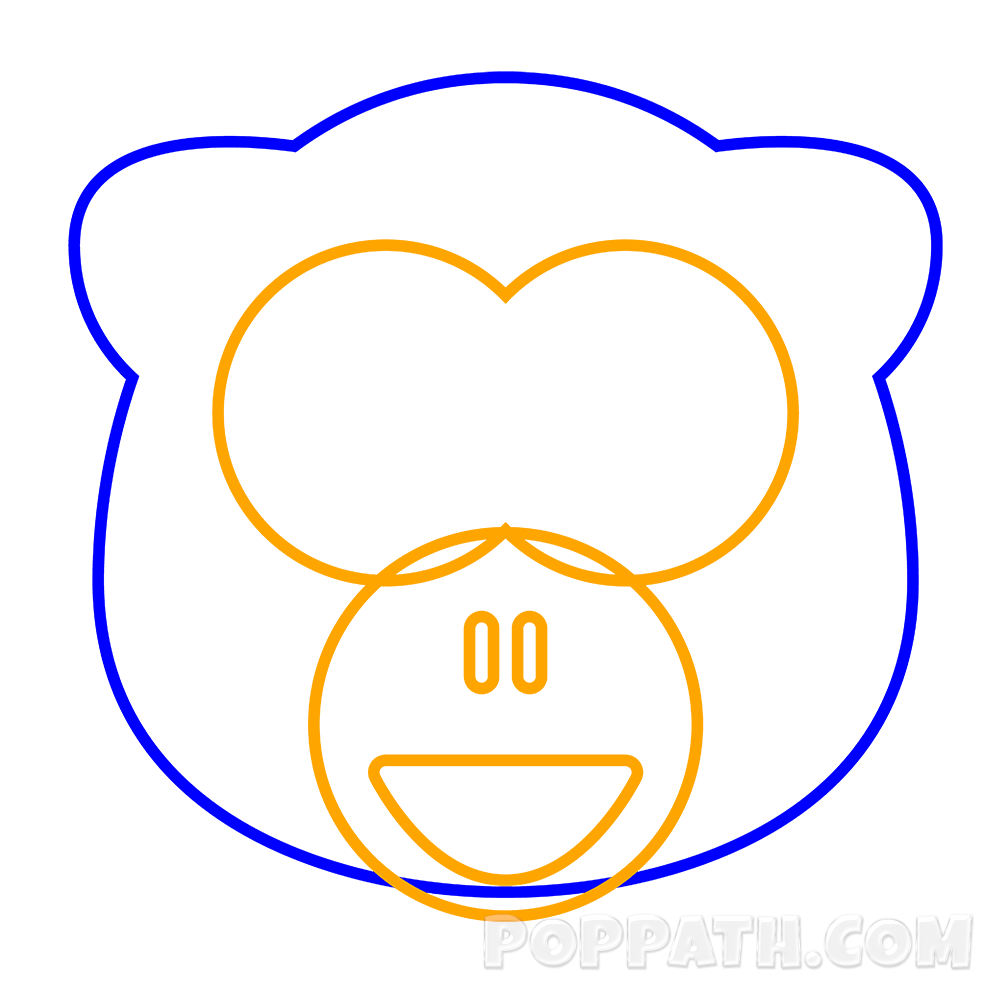 Step 4: Draw one hand over the left eye.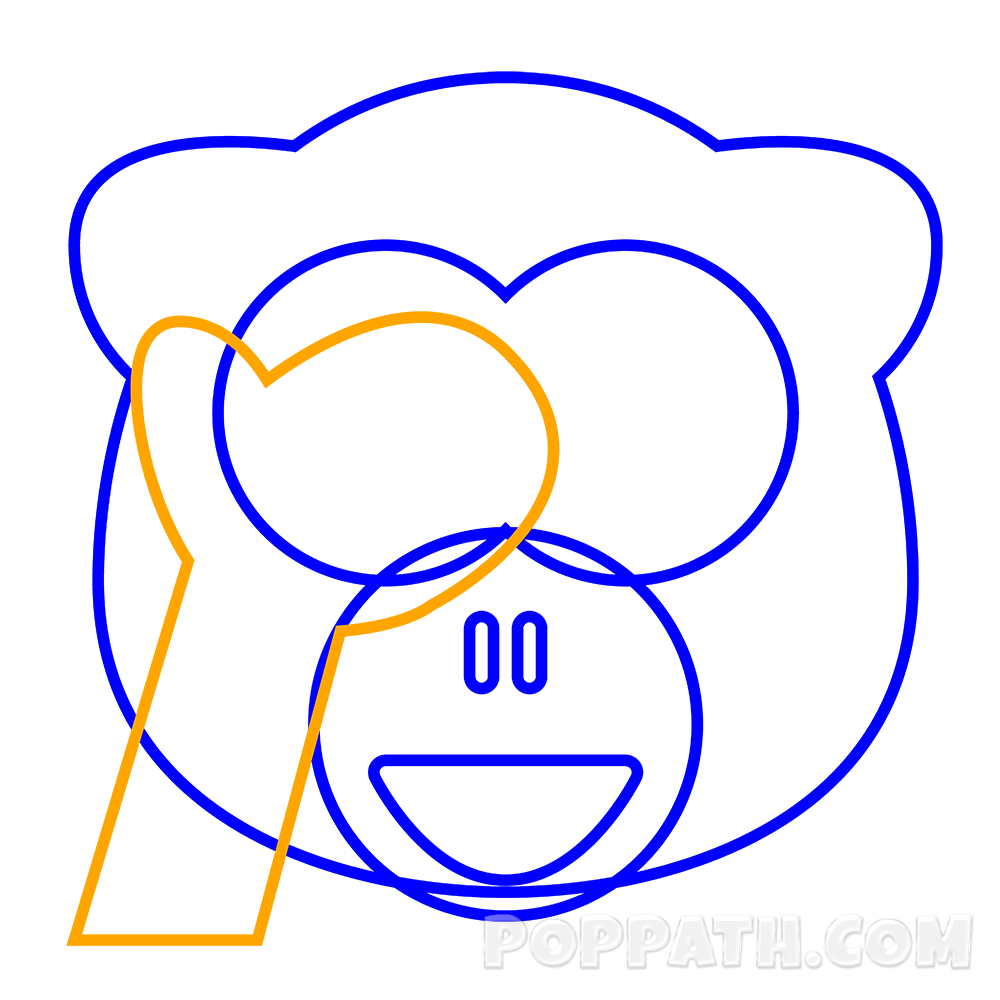 Step 5: Add in details for the left paw.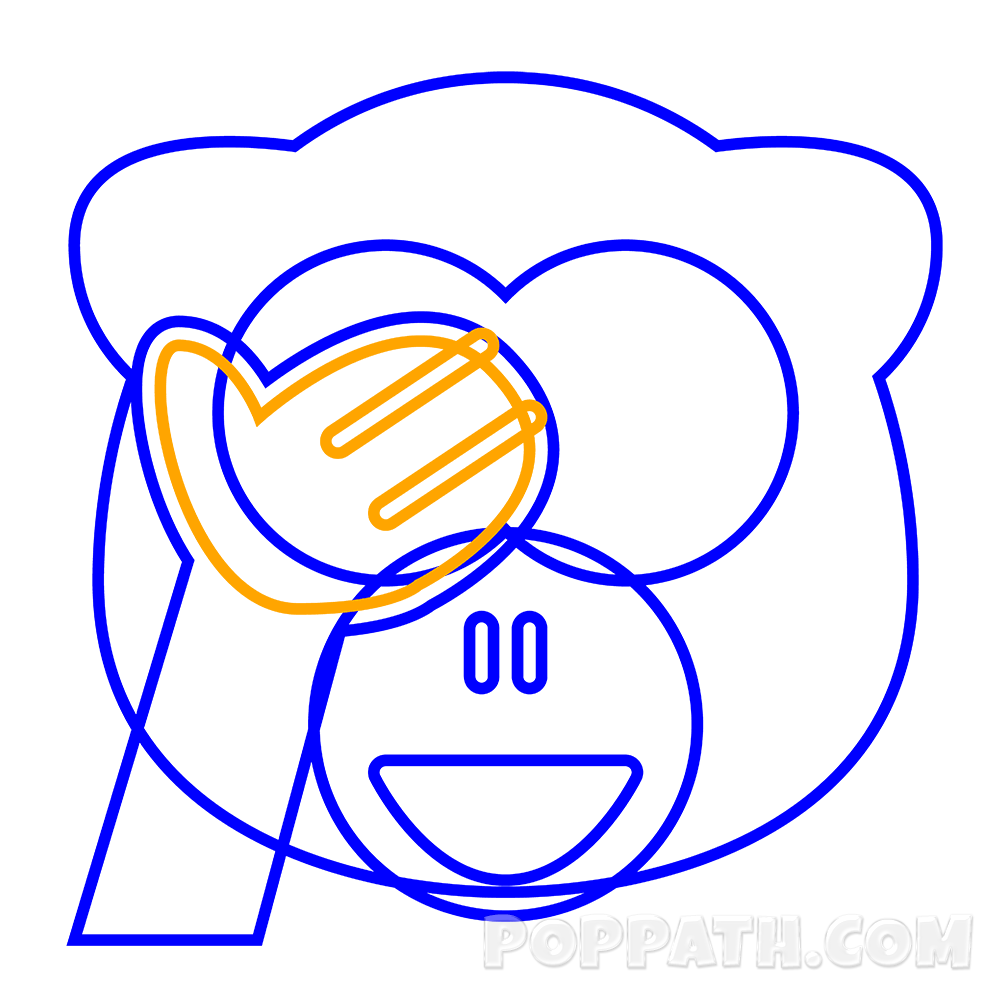 Step 6: Repeat steps 4-5 on the for the opposite hand.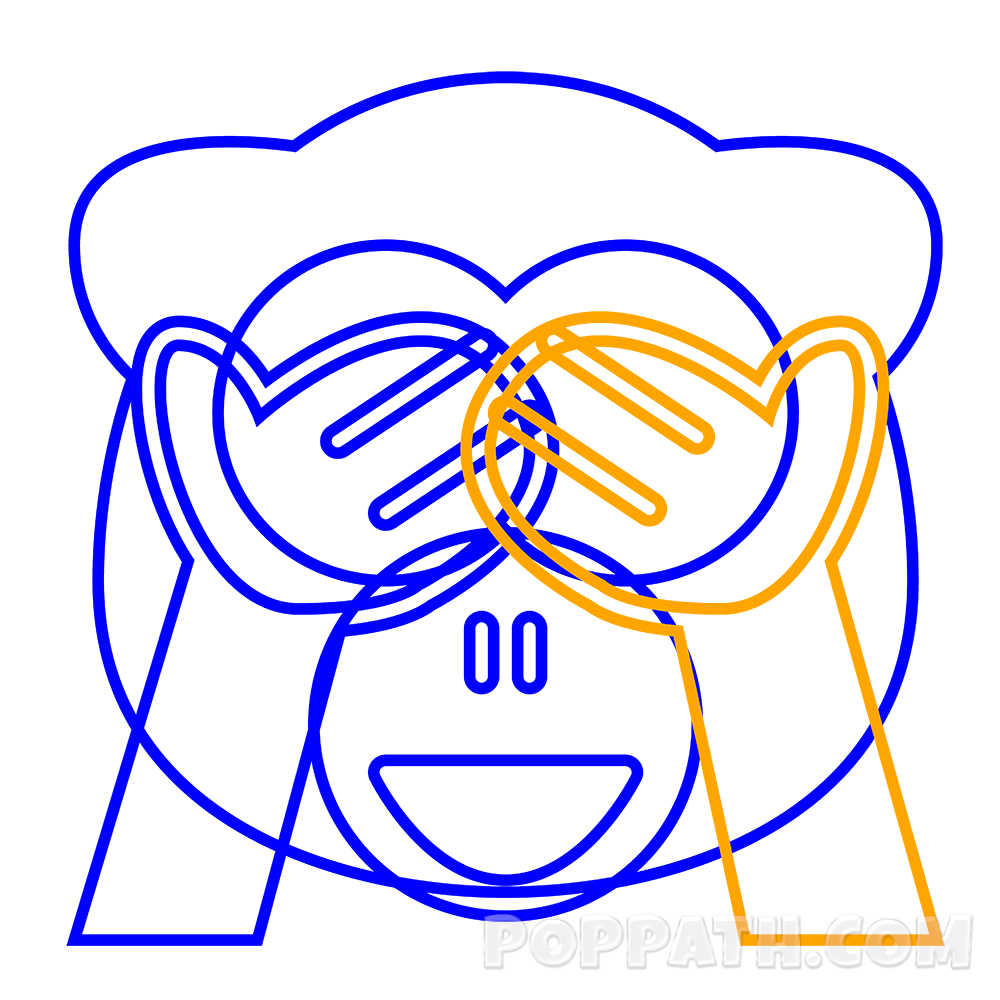 Step 7: Erase previous guidelines and overlapping lines, and now you can color in your cute no seeing monkey.