Step 1: Let your imagination go wild. Draw few lines and join them at the bottom. At the top of each line draw various shapes that will represent the stigma.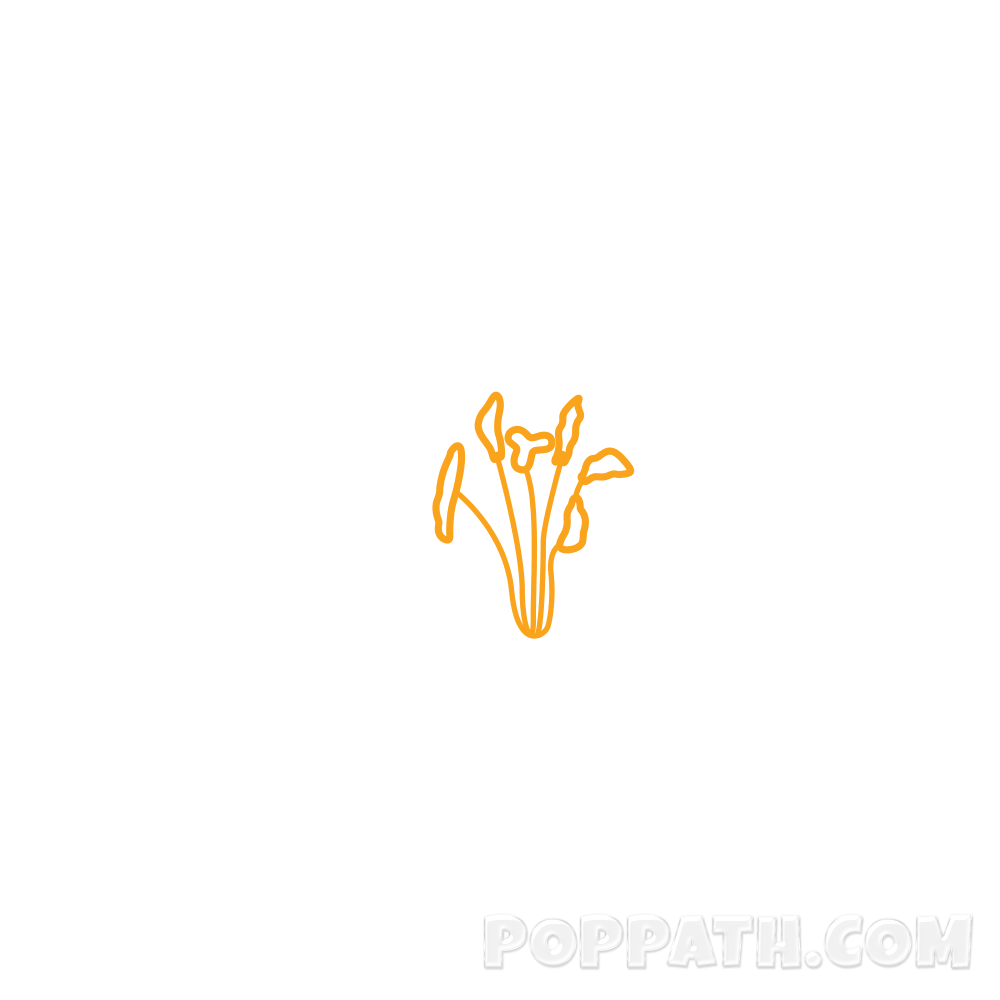 Step 2: Next draw three basic petals with a free hand as the lines are not supposed to be straight.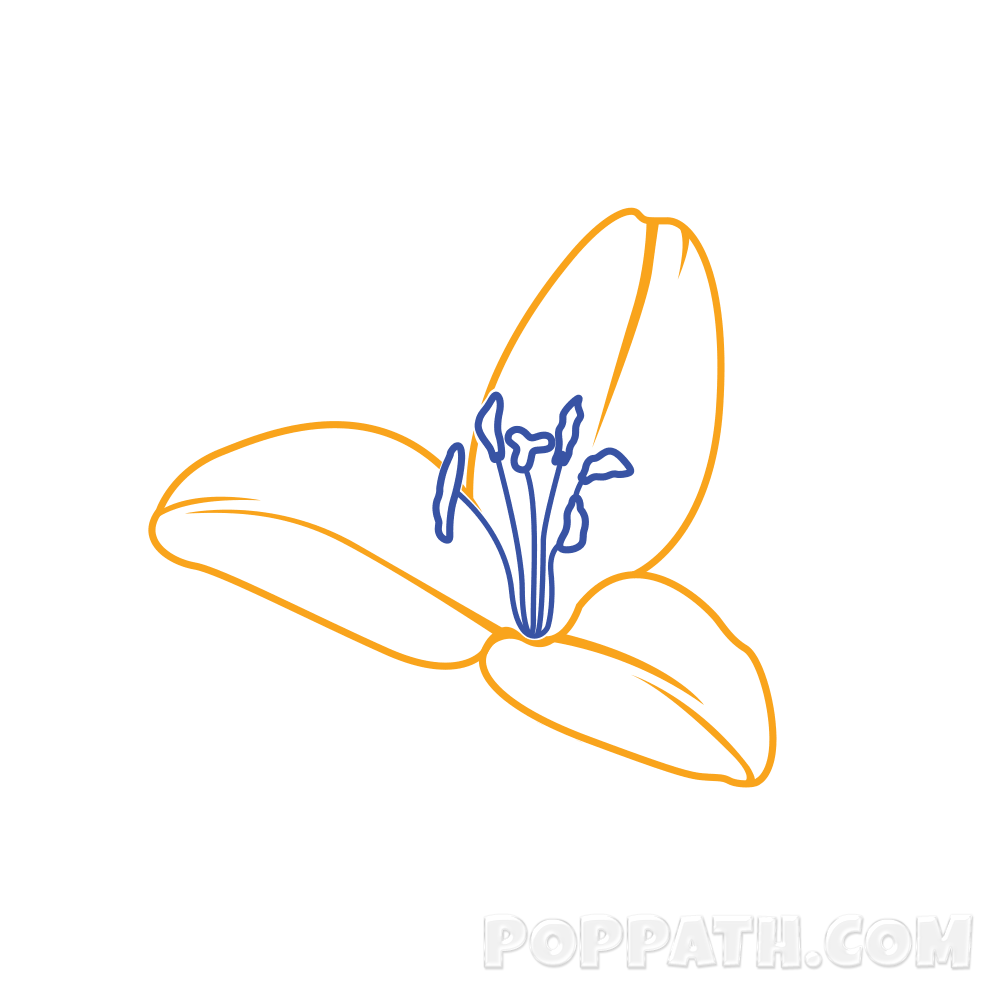 Step 3: From the spaces in between each petal, draw more petals so it can add to the layers of this beautiful lily.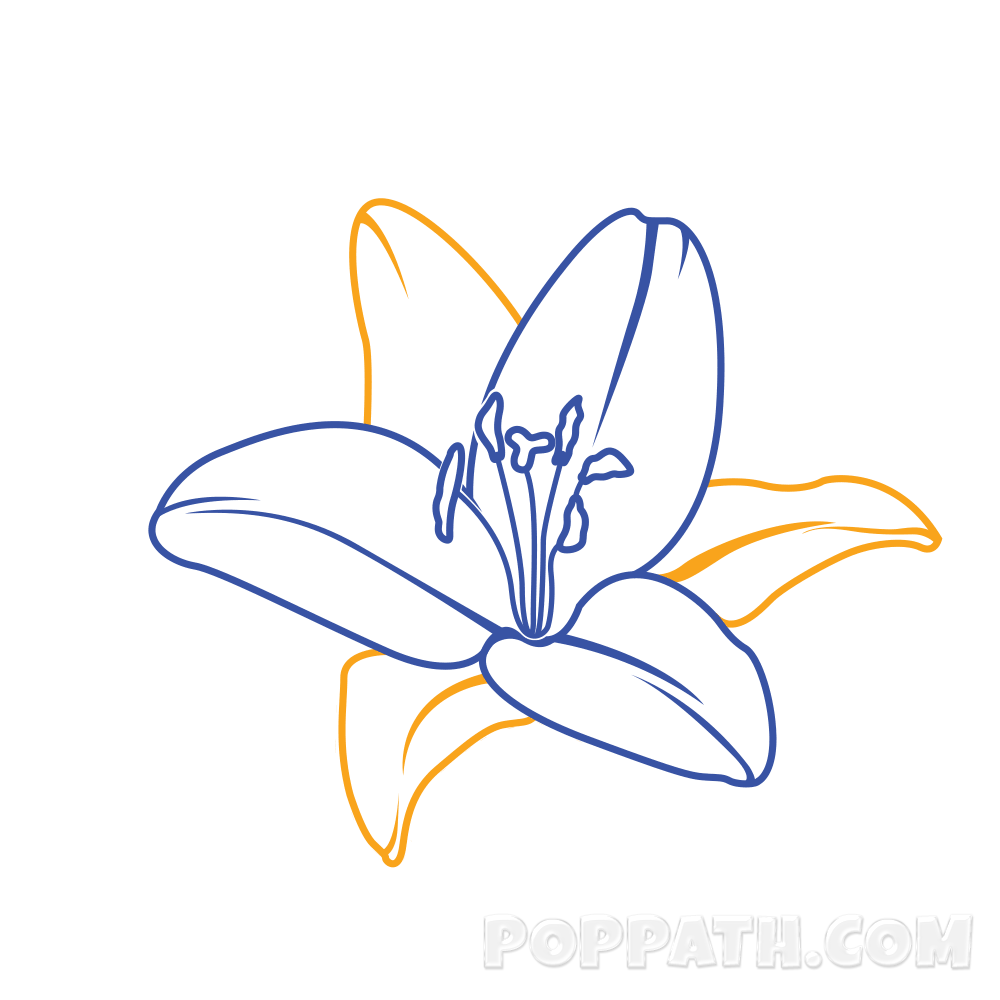 Step 4: make a bud on the top left of the lily.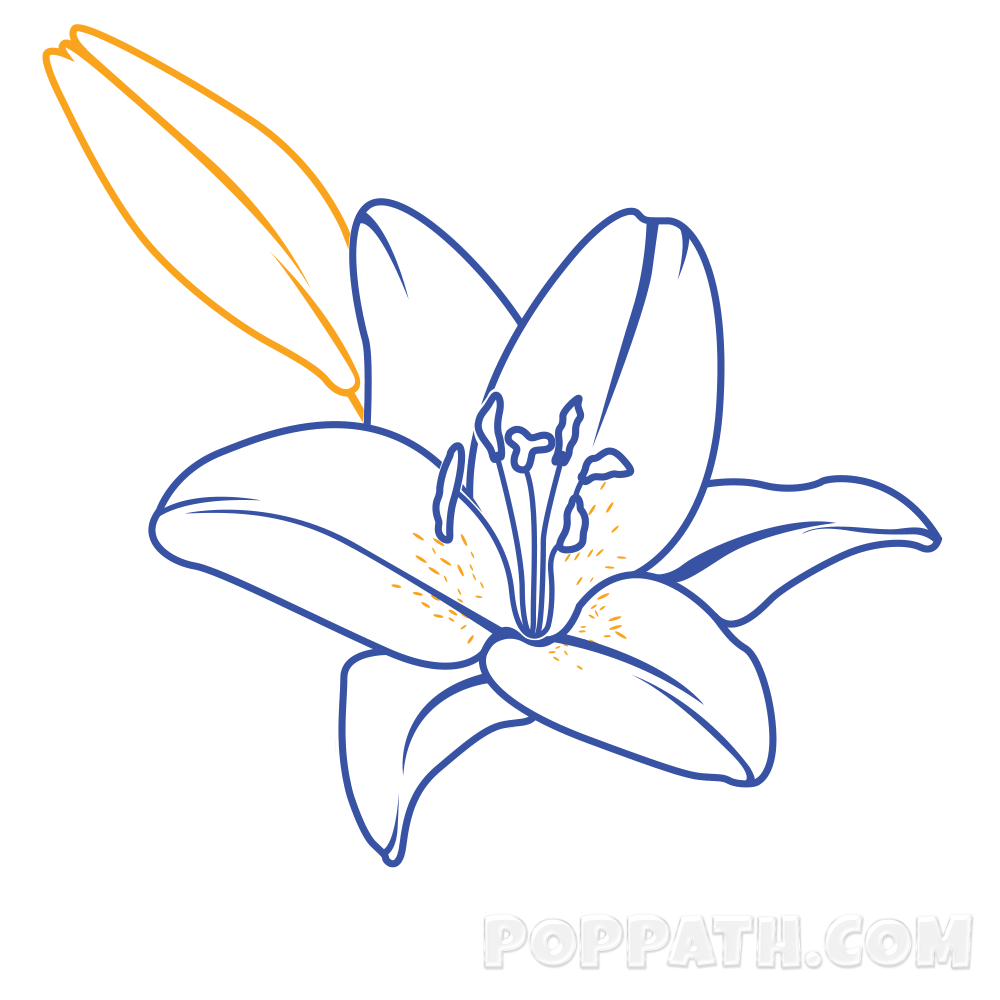 Step 5: Draw stems below the flower. One can easily add leaves to the stem to complete the look of the artwork.