Step 1: We begin with circle drawing; follow by the body sketching including hand and legs. Draw a vertical line from the circle down to the body. Inside the circle, draw a line of horizontal.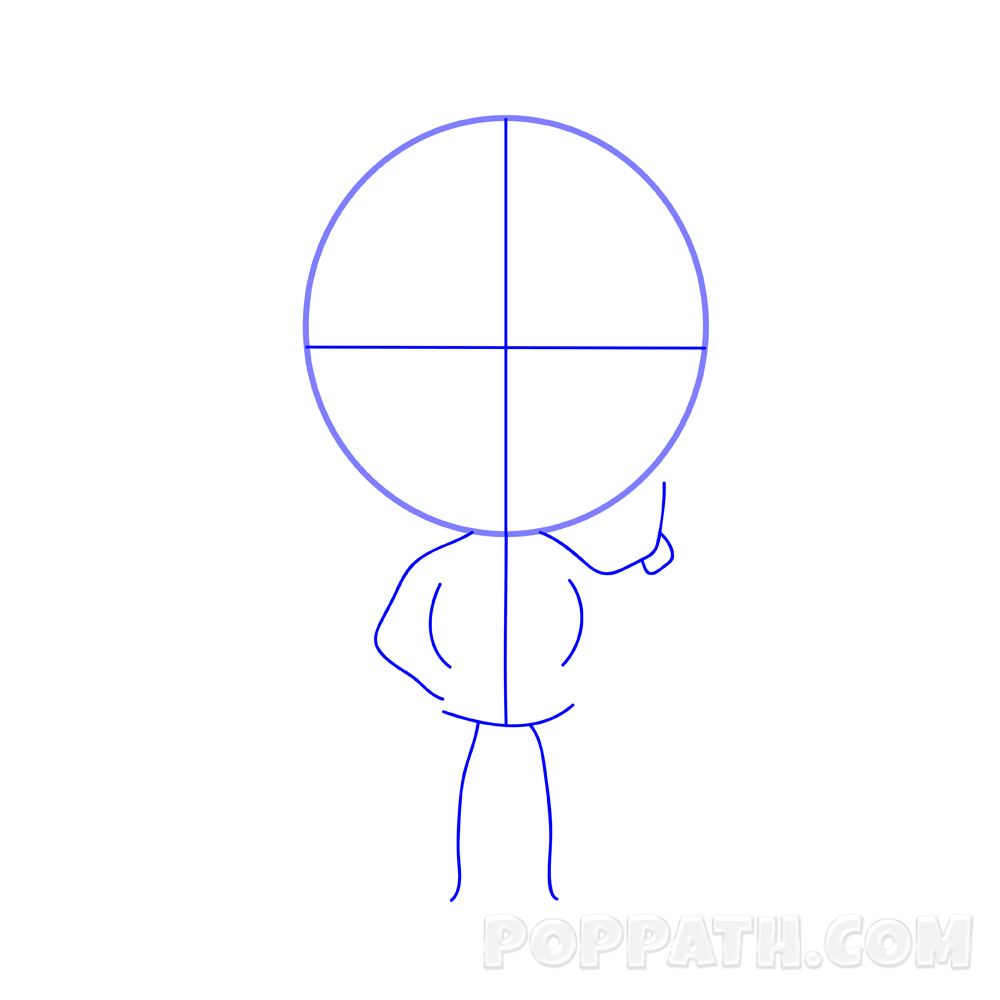 Step 2: Sketch out the pair of eyes, eyebrow, mouth and the jaw.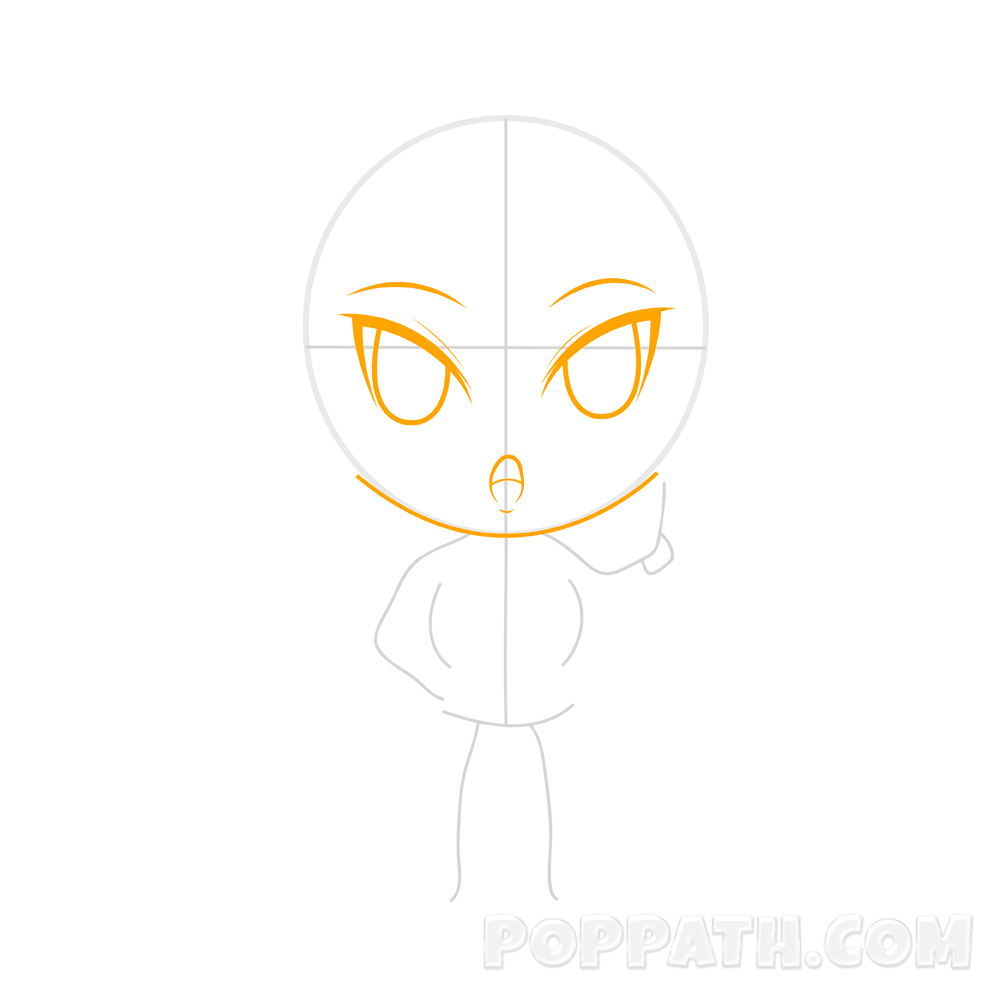 Step 3: Next, sketch out the hair as illustrated in the diagram.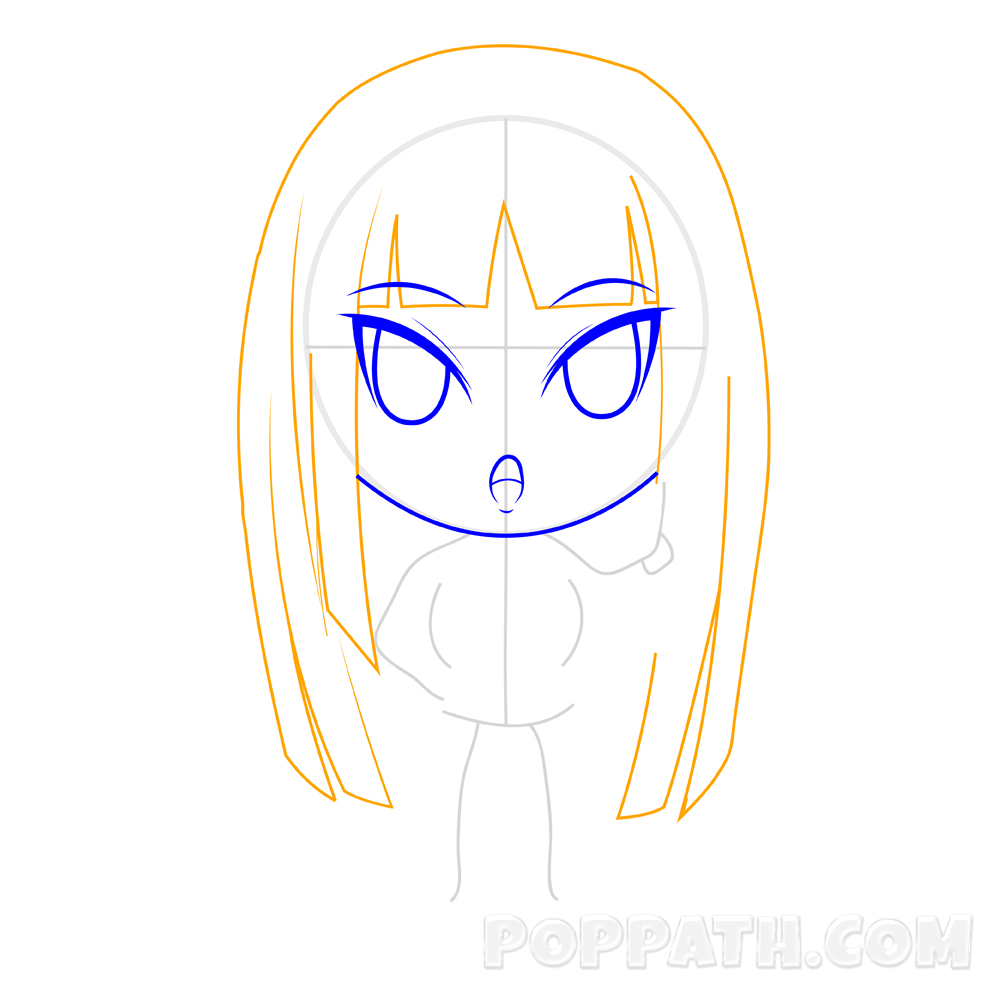 Step 4: Then sketch the bold tie.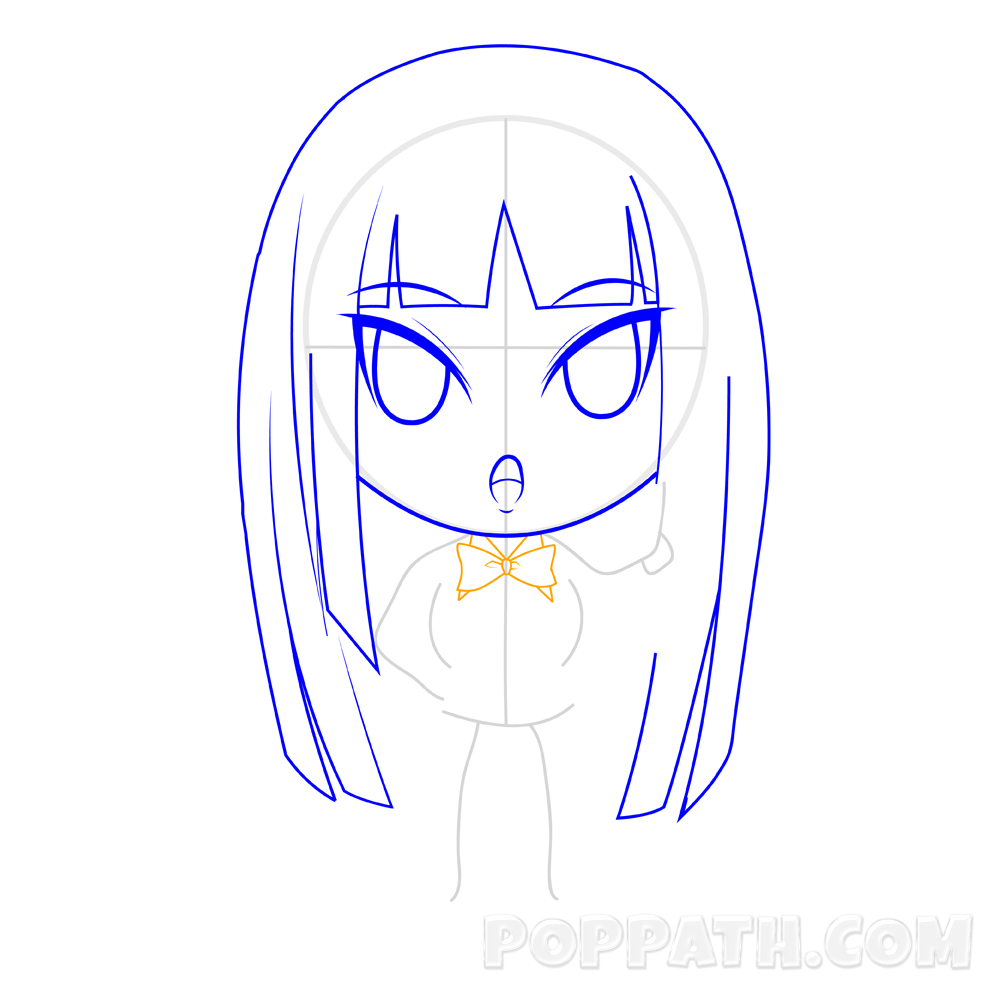 Step 5: Next is to sketch out the top cloth.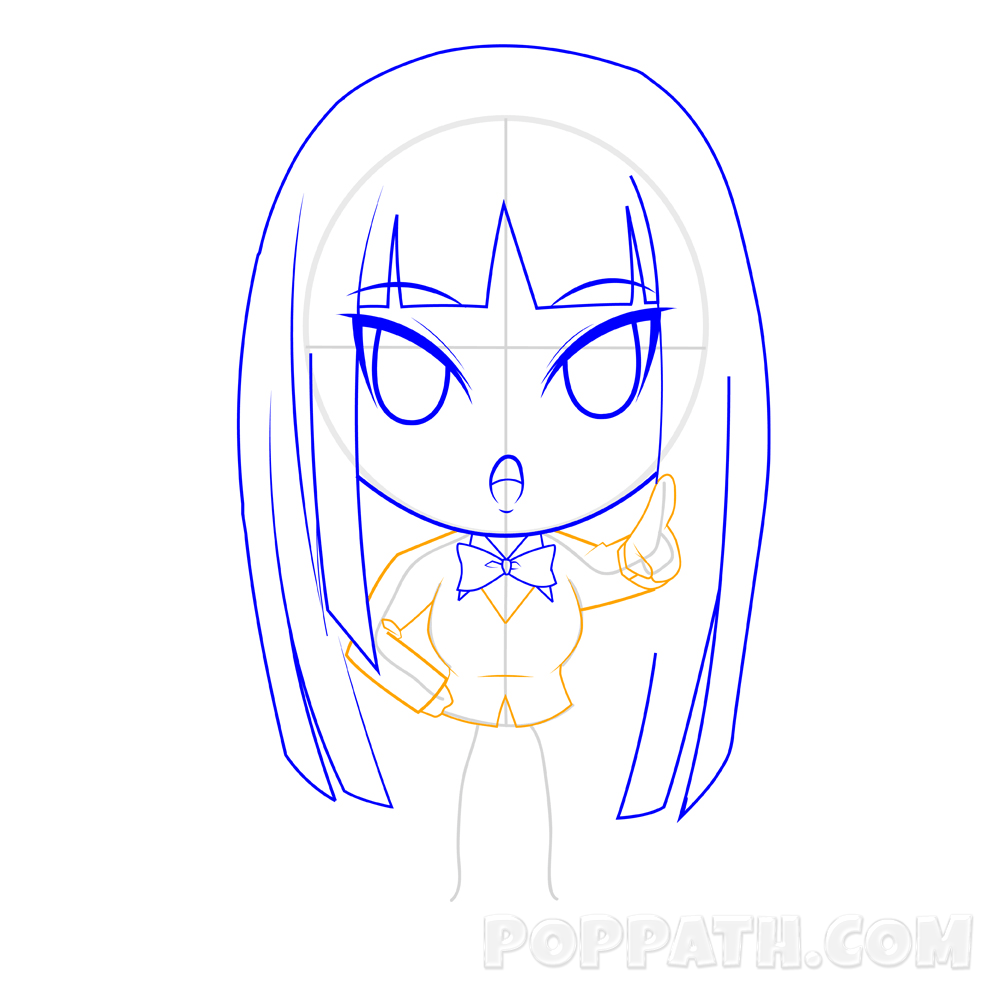 Step 6: Follow by the flared skirt sketching.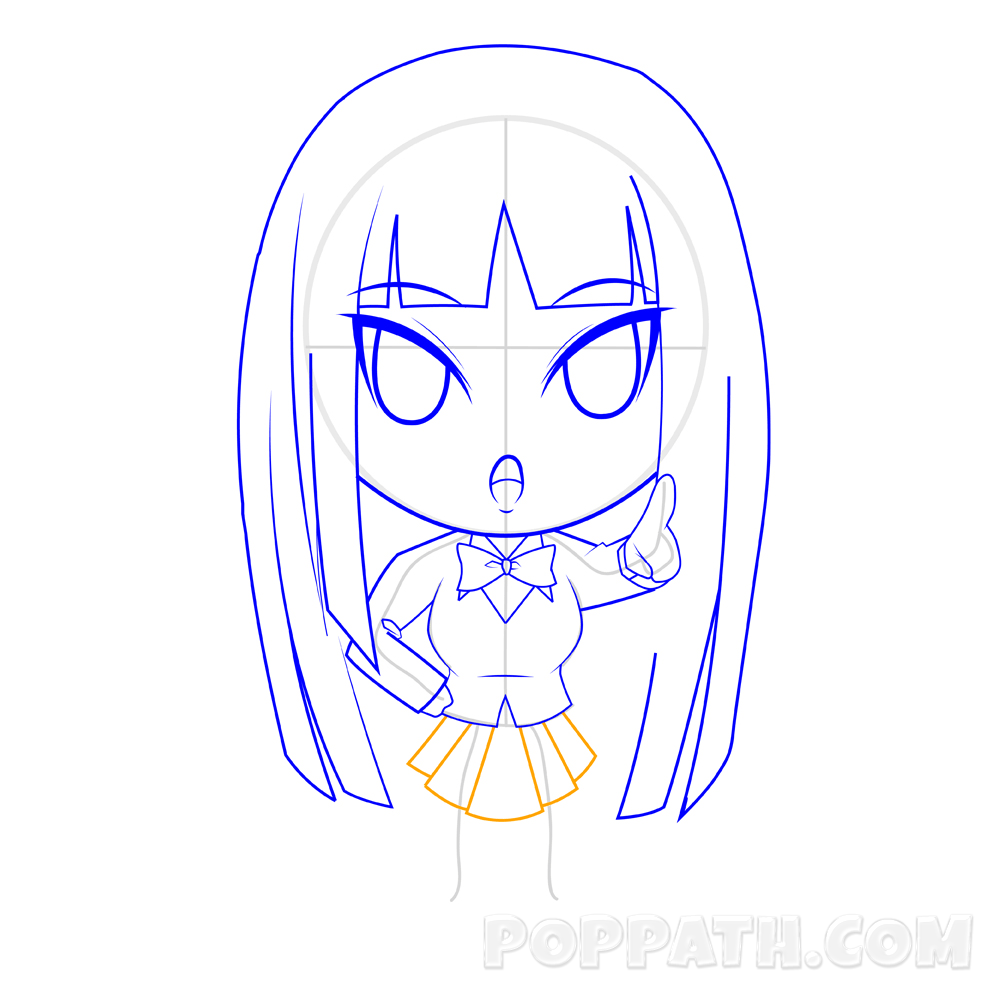 Step 7: Next is the sketching out of the legs and the shoe.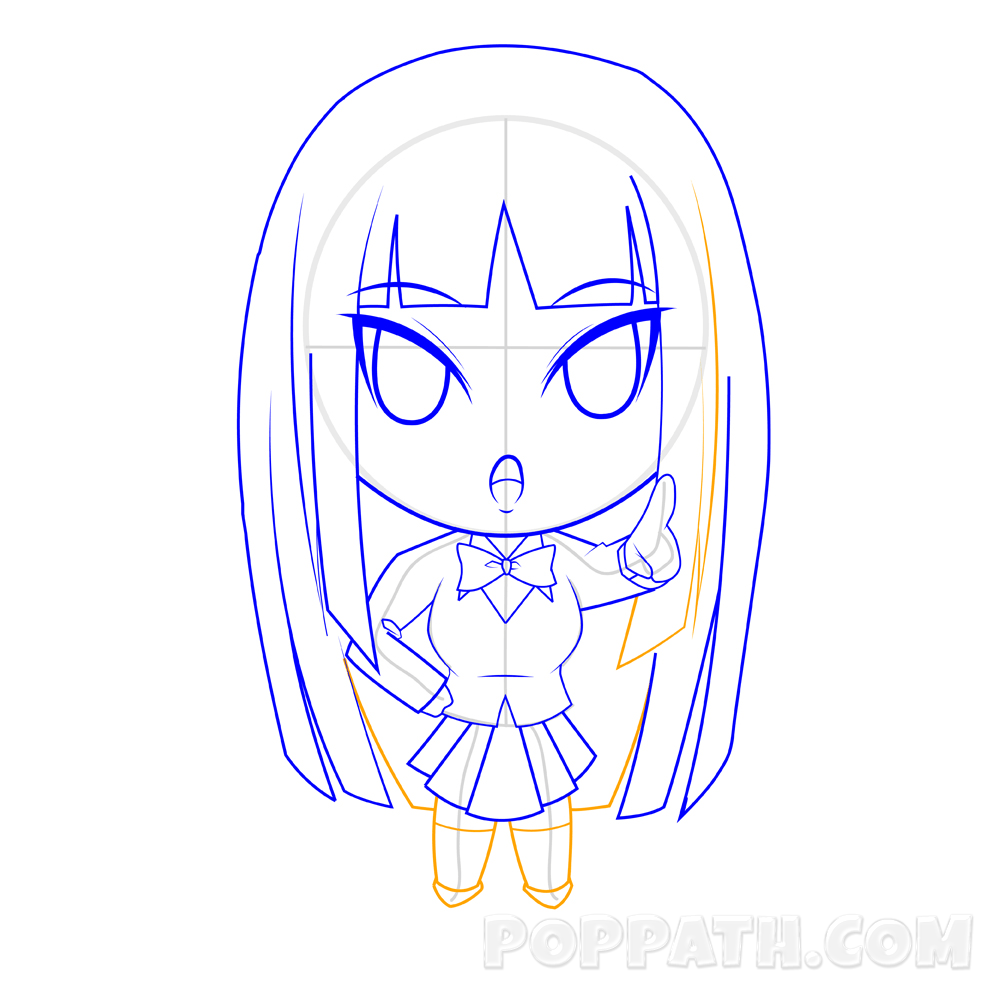 Step 8: Finally, Miss Chibi Girl is fully ready to be colored!