Step 1: Couple drawing, love in the air! We begin by drawing two circles with a space in between them. At the left hand side is the first circle that is divided by slant horizontal. From the bottom of the circle, draw an inch line; then curve out the hands and the chest facing the hubby and the side view of the left leg. While for the hubby sketching, curve out slight horizontal and vertical lines; follow by the close neck to circle and then curving out the body(Note: The hubby is also facing the wife).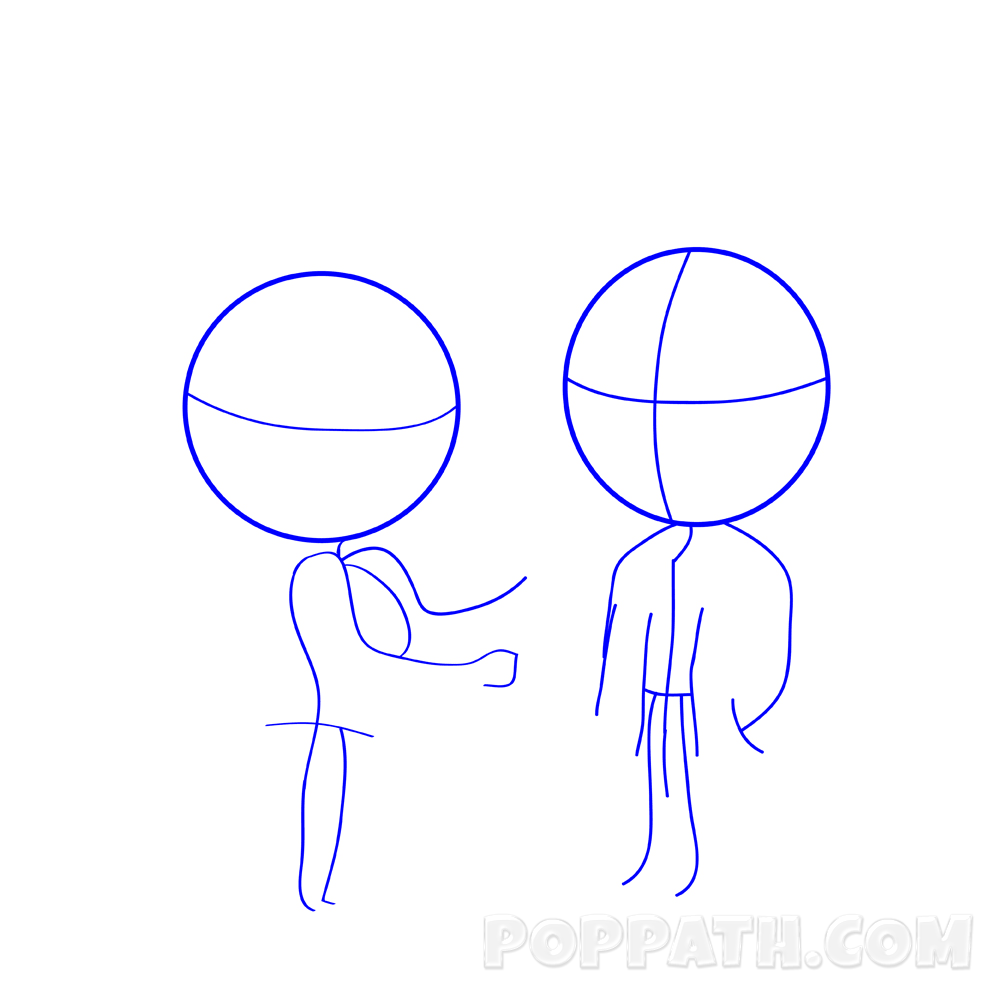 Step 2: At the front side of the girl head circle, curve out the jaw, mouth, a single eye and a single eyebrow.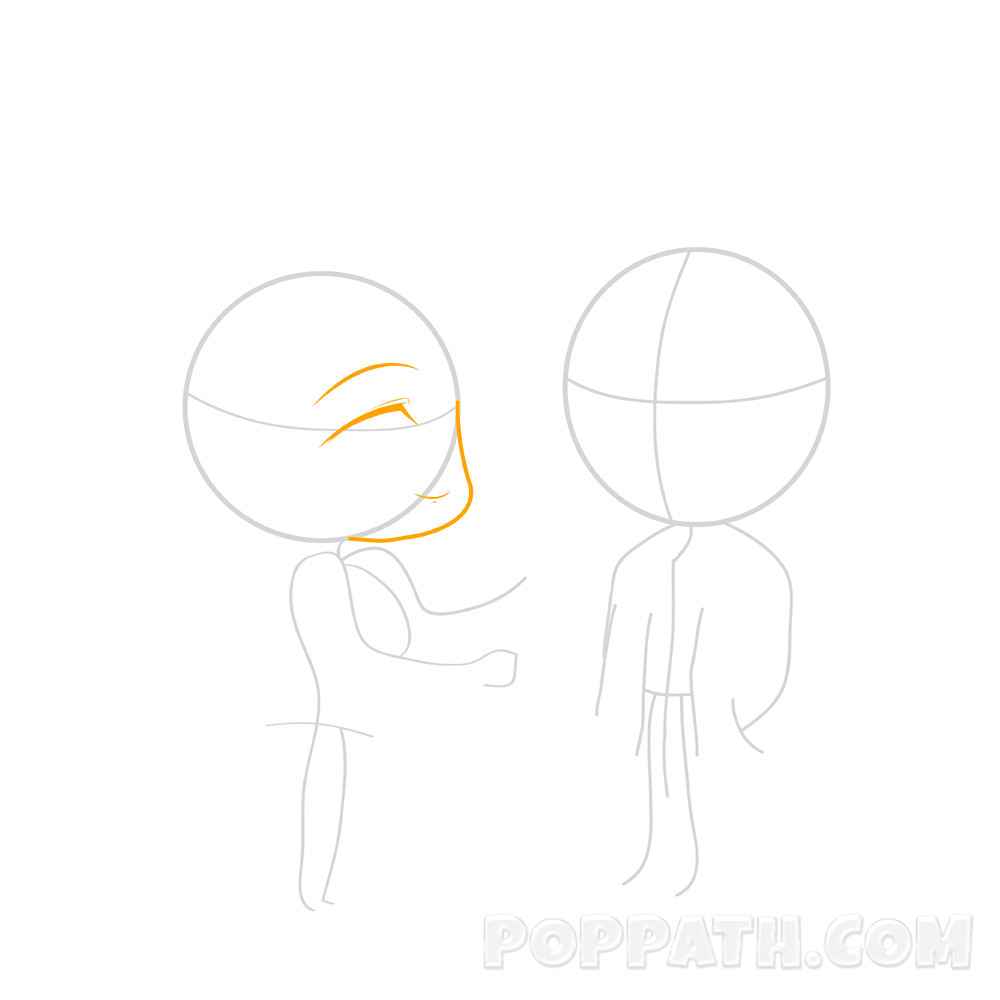 Step 3: Still on the girl, curve out her long flared and wiggling hair.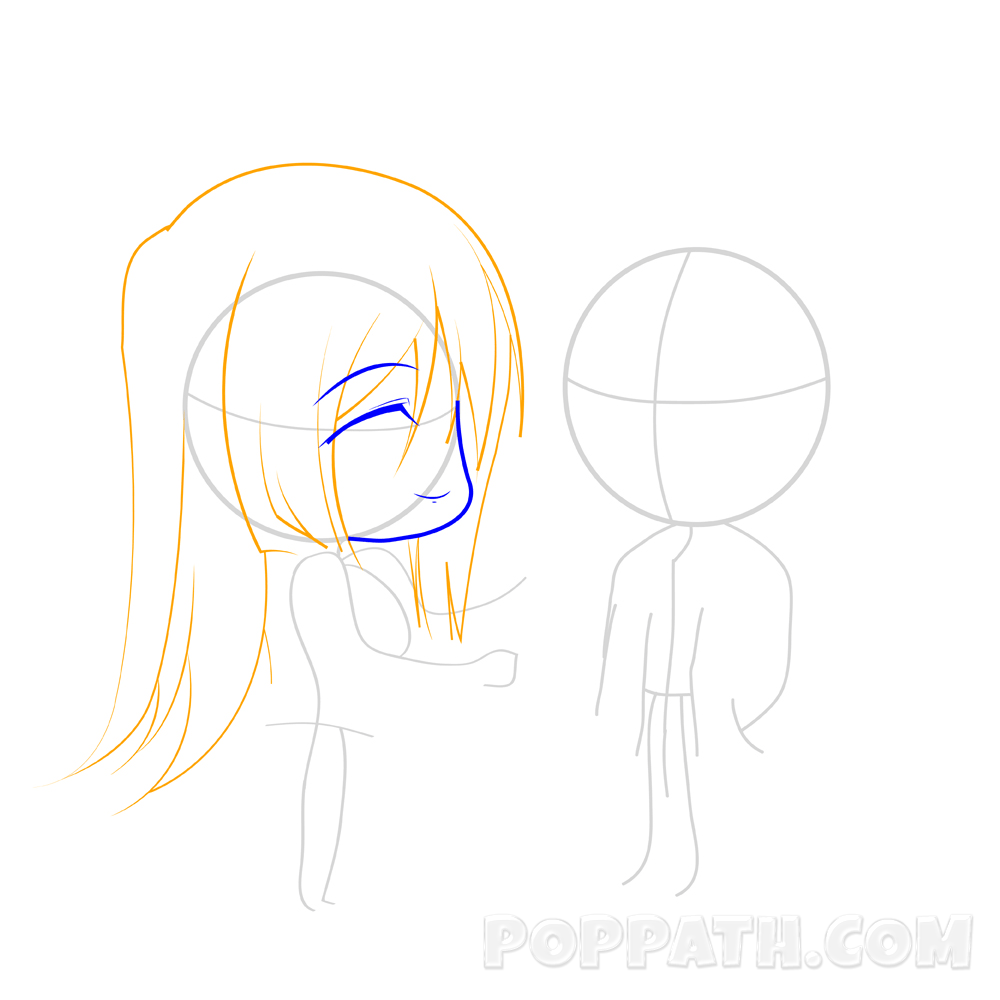 Step 4: Curve out her jacket top and arms. Note that her left arm is in a stretching positioning.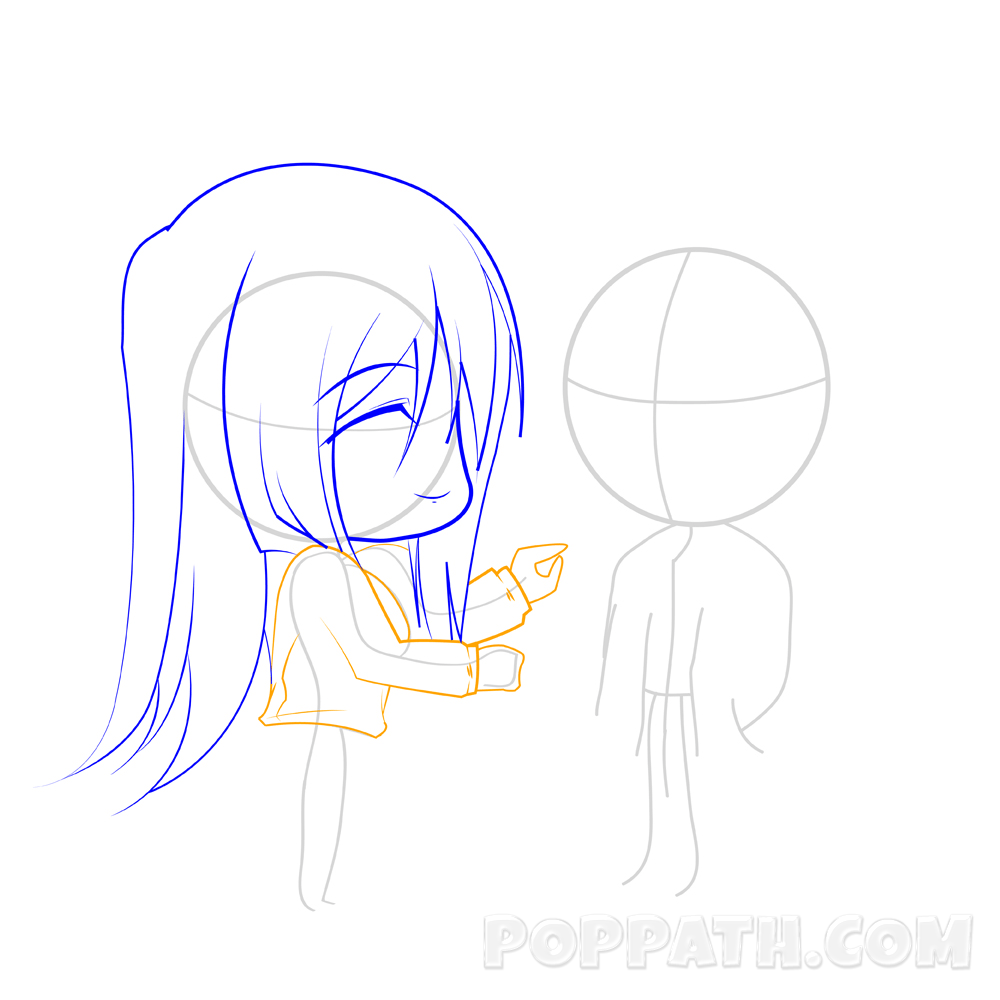 Step 5: Still on the girl, curve out her short flared shirt and stockings.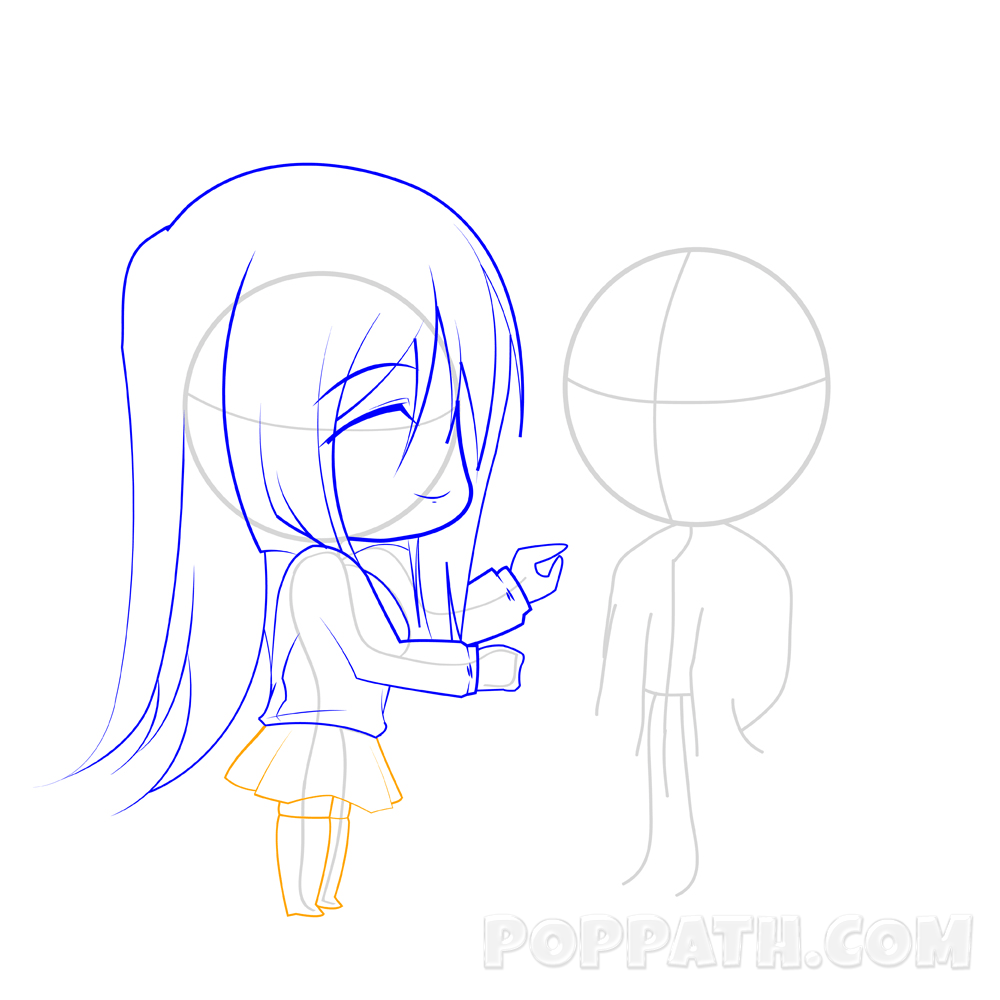 Step 6: Now for the hubby, curve out the jaw facing the wife; following by pair of eyes and eyebrow and then a long rectangle from the wife's arm to the hubby's mouth.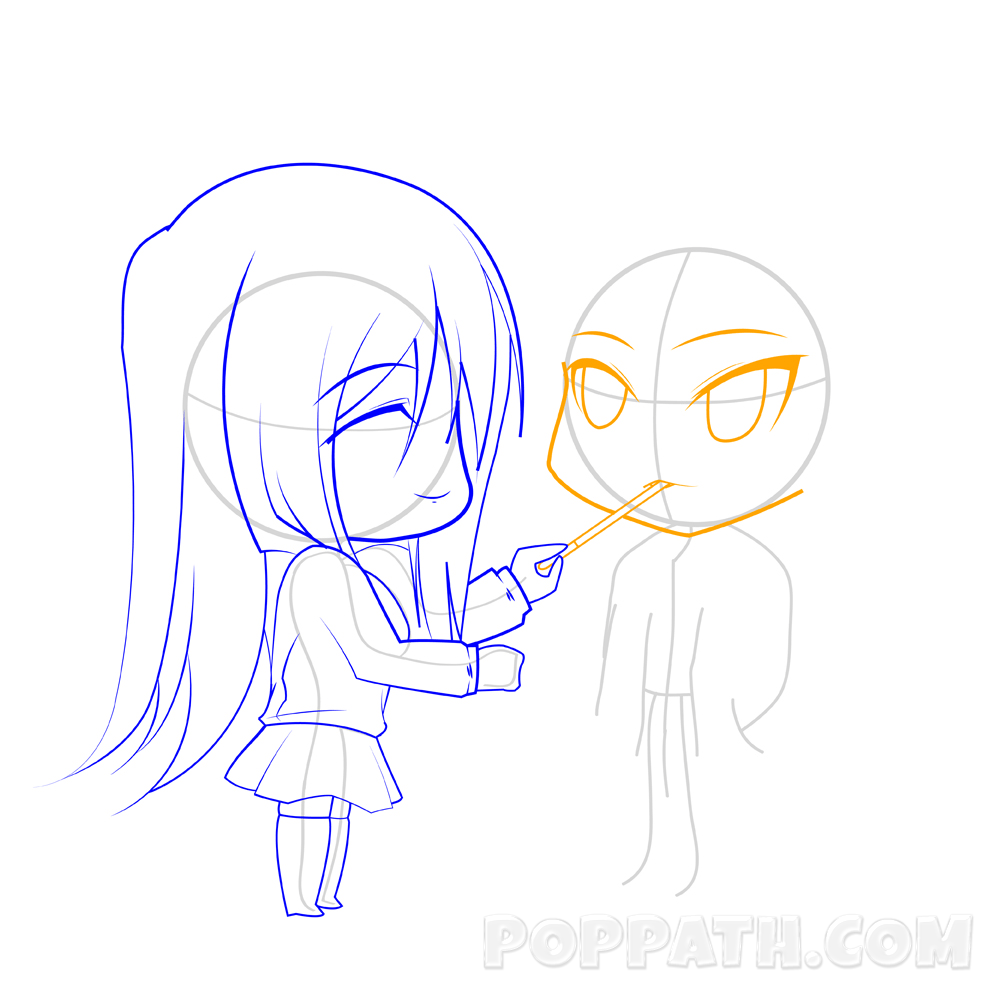 Step 7: Follow by the wiggling and flared hair of the hubby.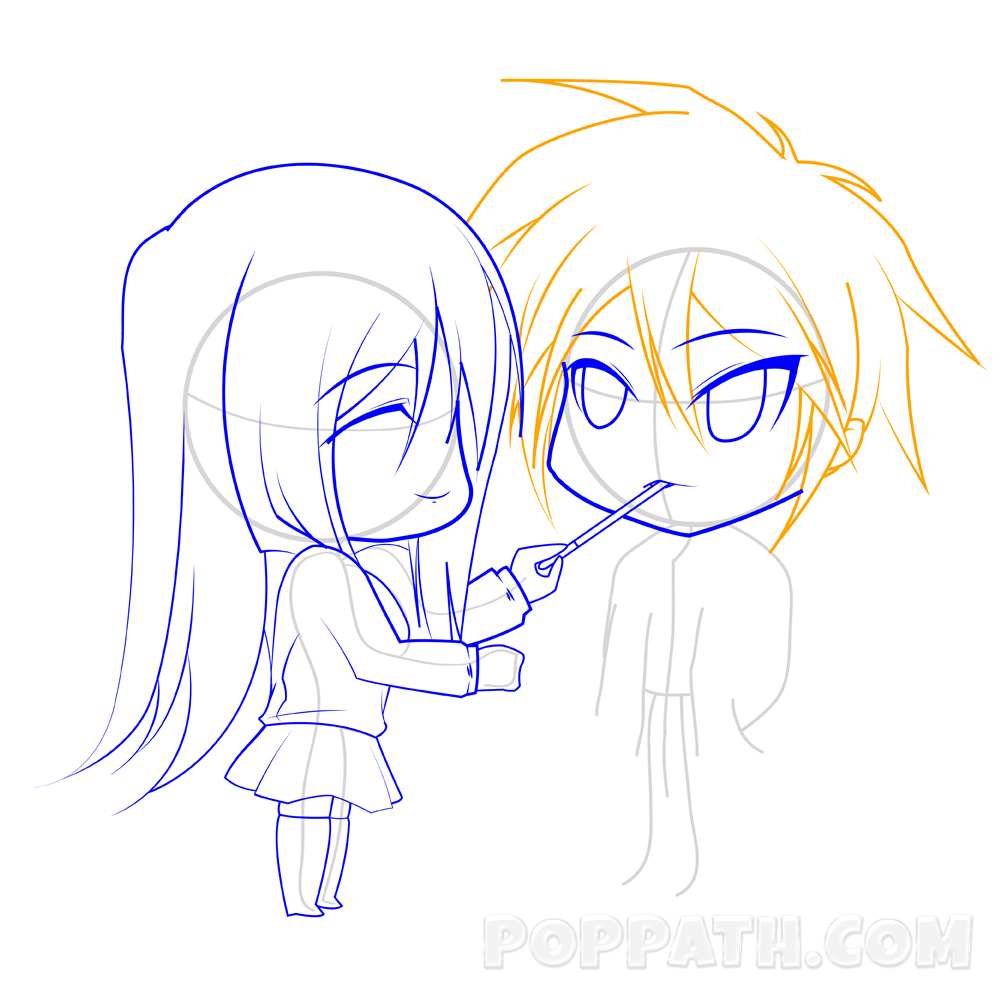 Step 8: Next, drawing the hubby's T-shirt and jacket with the right hand being pocket-in.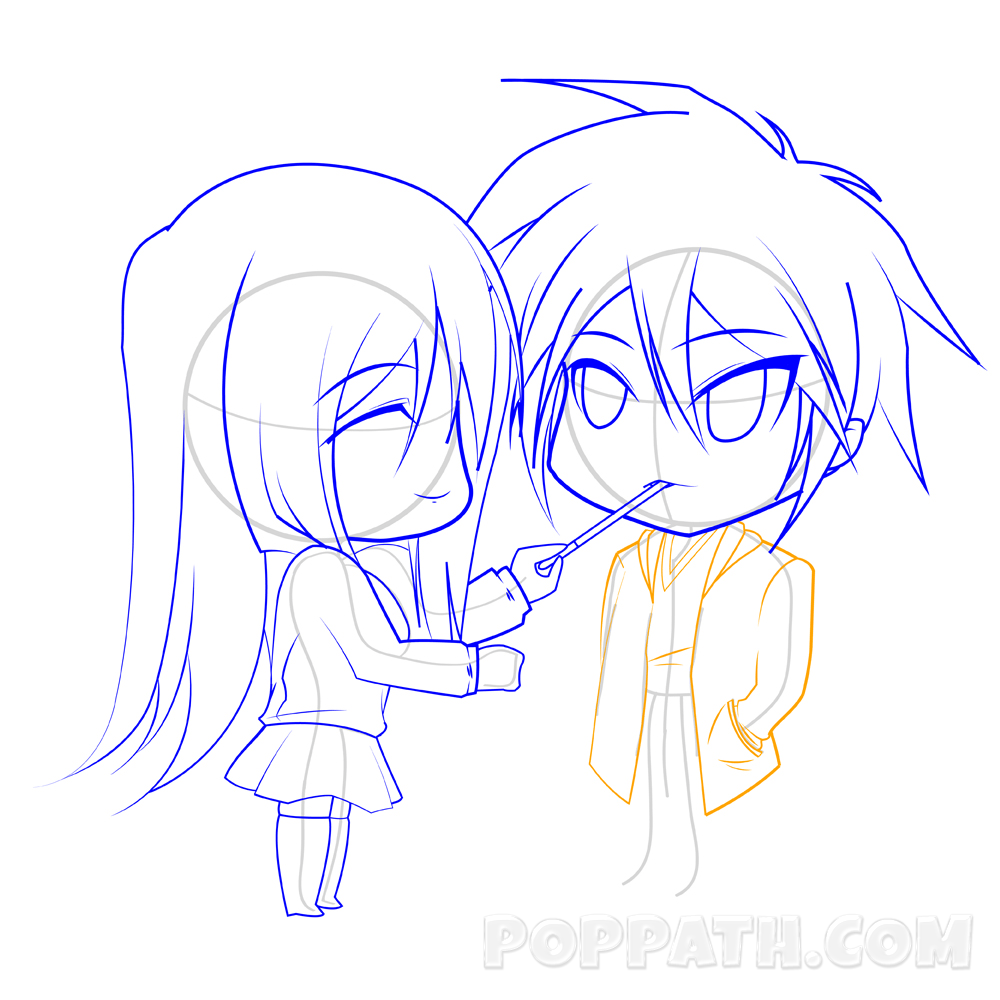 Step 9: Curve out the pant trousers of the hubby, belt and his pair of shoe. Behind the wife's head, curve out a "LOVE" symbol.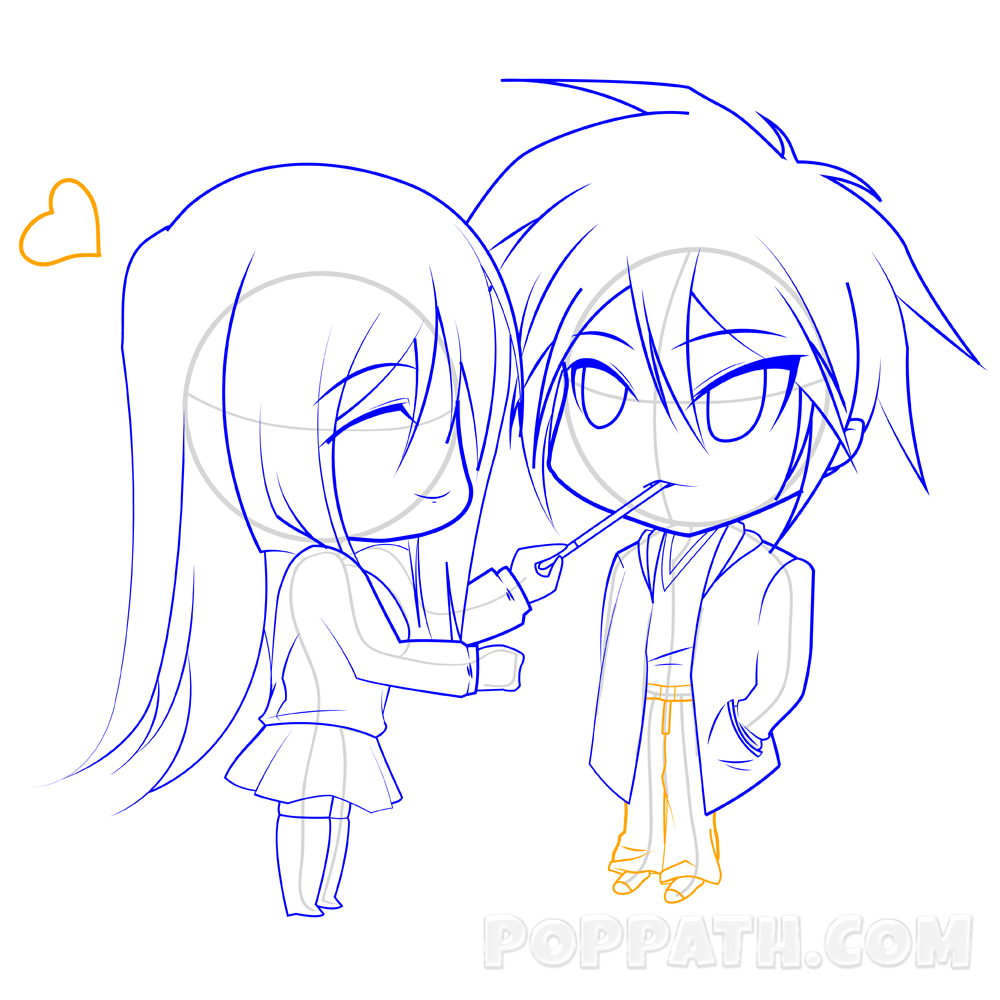 Step 10: We then color our couple!