Step 1: Start drawing a stunning shape for the letter "L." After drawing it, shorten its size a little so that it best fits your canvas. This shape can be drawn easily with the help of a pen tool.
Step 2: In step 2, draw a heart shape a little above the letter 'L,' as shown. You can make a heart shape easily with a pen tool.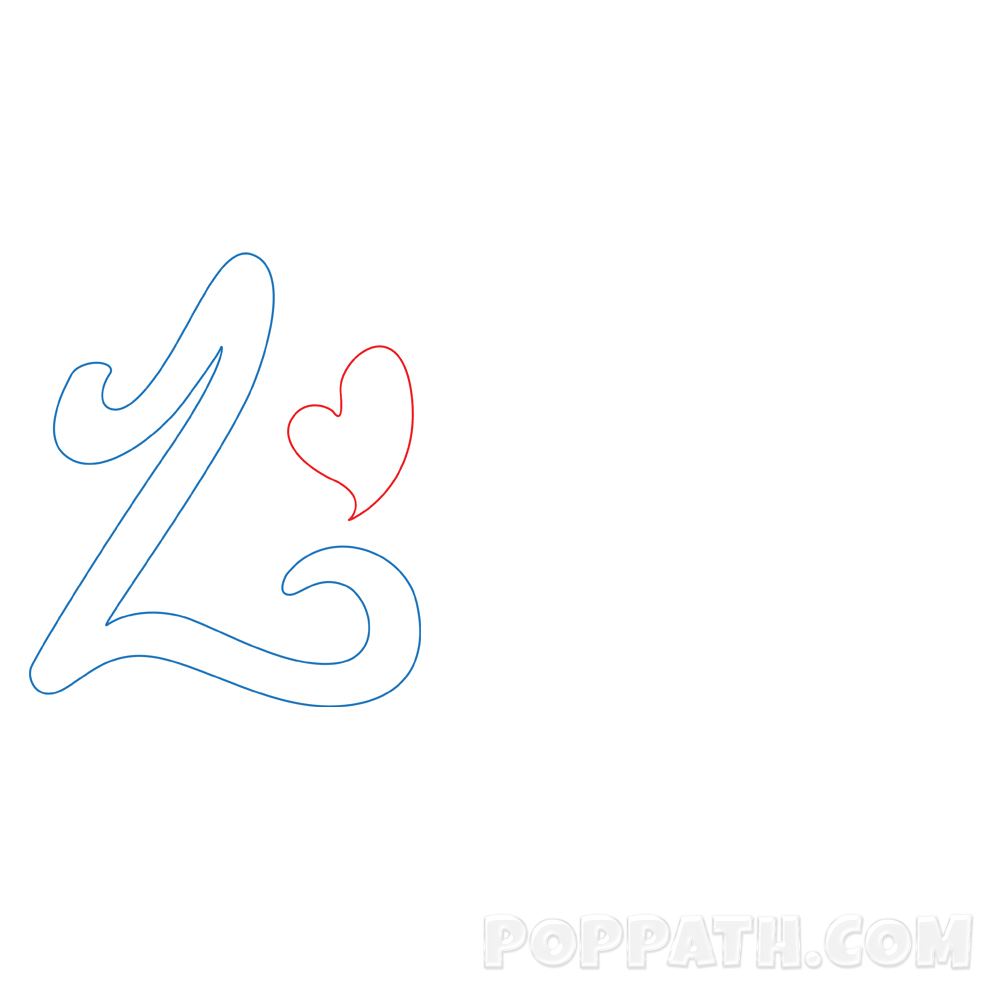 Step 3: After that, we're going to cover our heart with a circle. The heart will represent hollowness of our shape. You will come up with a gorgeous looking shape for the letter 'O.'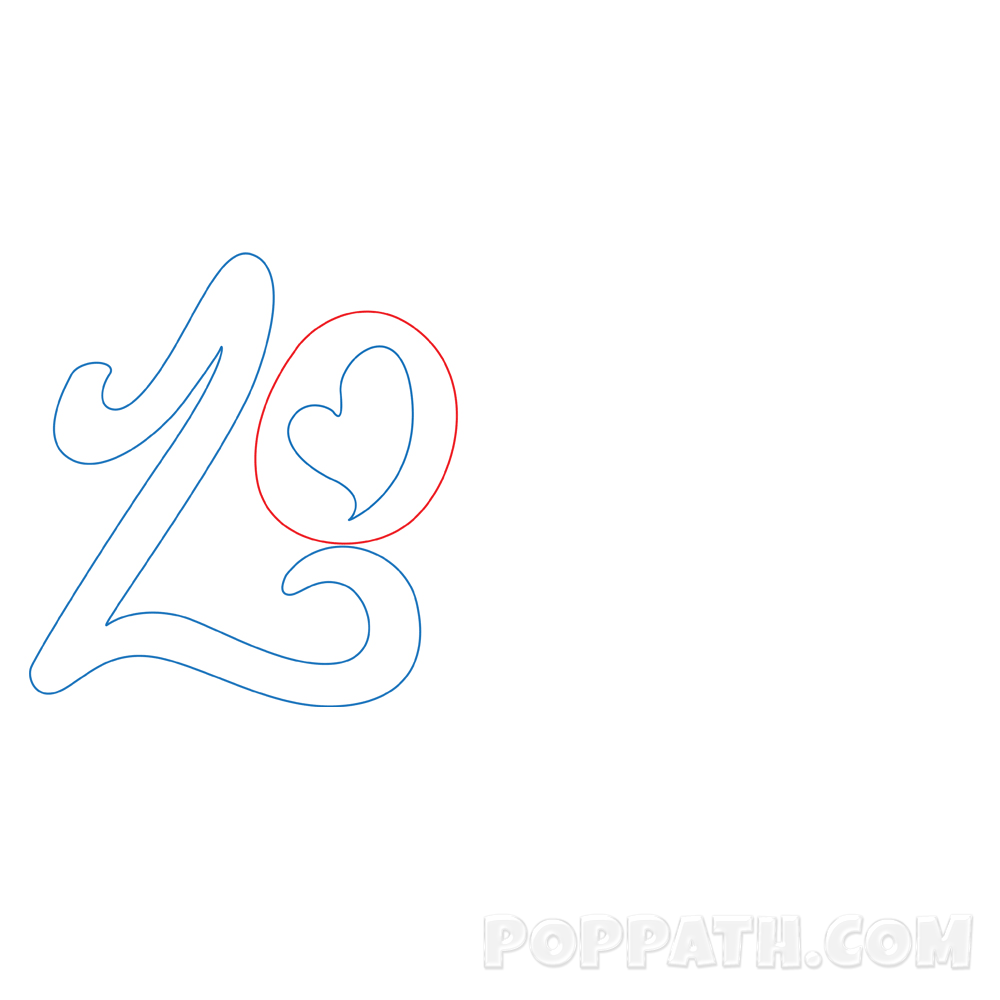 Step 4: In step 4, come up with a royal styled shape for the letter "V." Again use a pen tool to acquire a shape just as shown.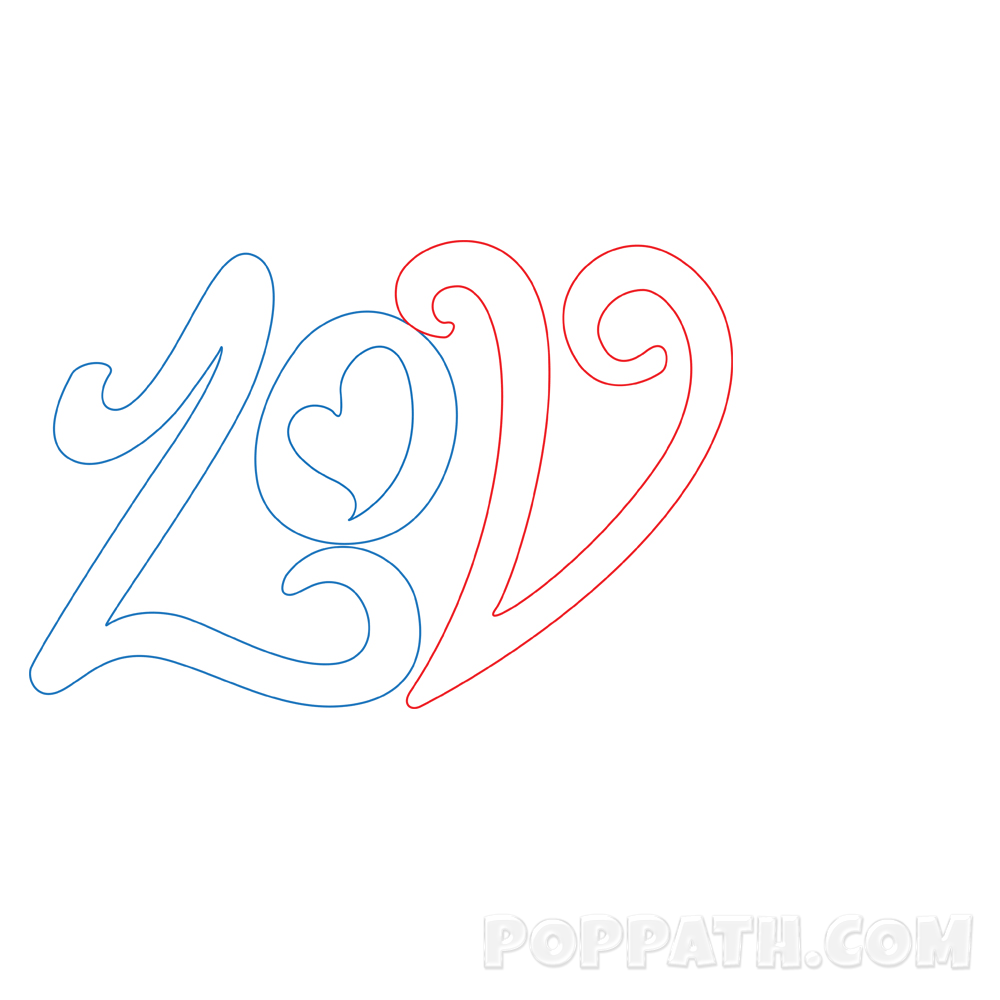 Step 5: After that, start drawing a shape for a letter 'E.' We've used again the same royal effect for our drawing. If you are having trouble drawing this shape, try out drawing a shape for the number "3." After you draw it, reflect and rotate the shape and you will end up in getting the same shape as ours.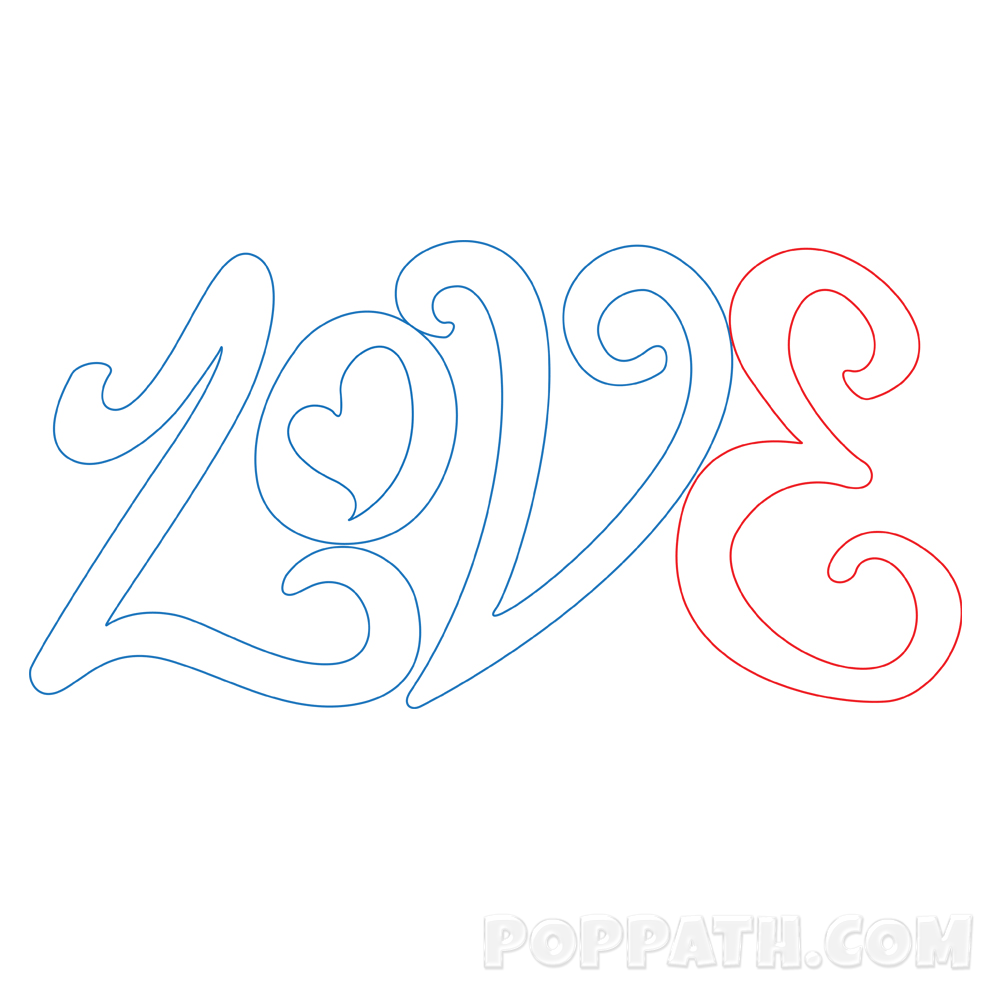 Step 6: In this step, a 3D effect will be gifted to our drawing. For this, make a group of all the shapes of and after that, copy it and paste it in front of our art. Drag the copied one below and that's it!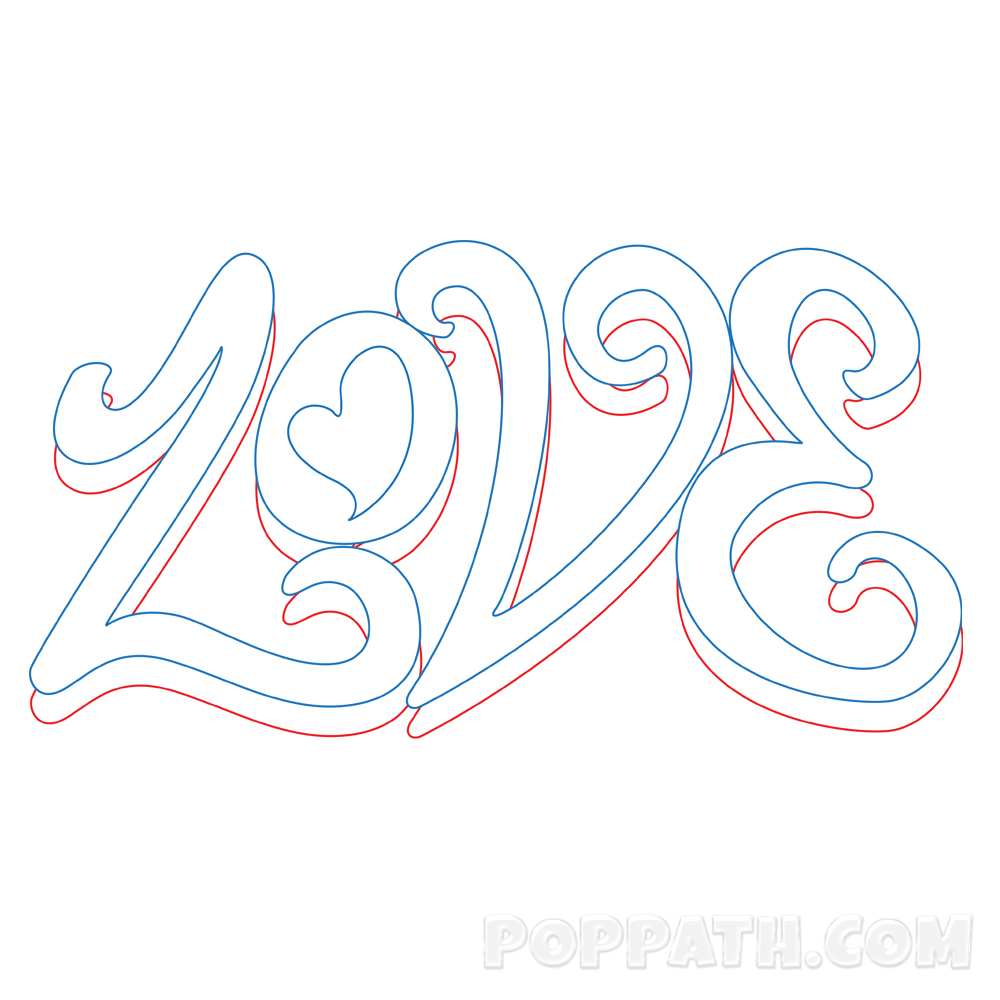 Step 7: In step no 7, draw an eminent looking background for your art. And also, start coloring your art with the best possible combination of colors. We've used the combination of red and blue. You can use any of your choices. And that's it, folks! Your art is ready now.