Step 1: We aimed to curve out cloth for the female clone portrait with sleeve jerkin cloth that reached the neckline with "trench coat" that has six buttons.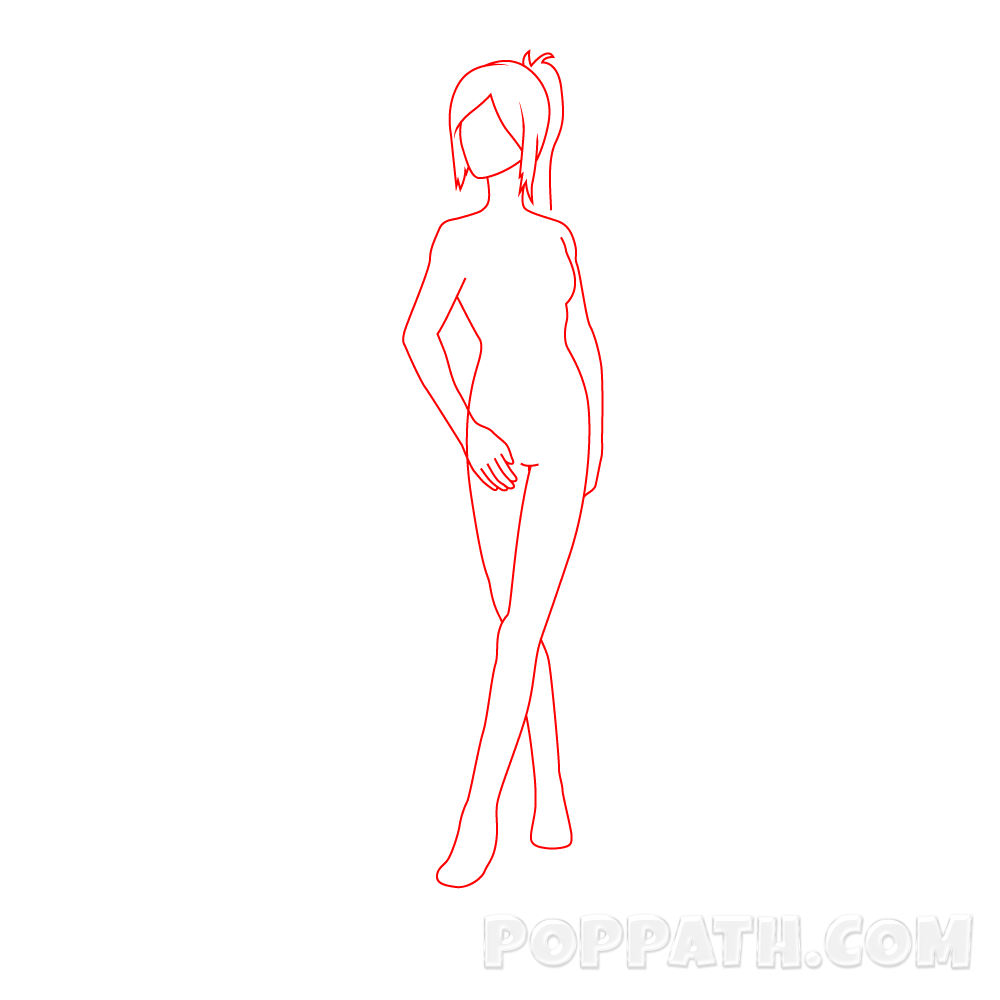 Step 2: We begin by curving out the sleeve jerkin top that reached the neck (cowl).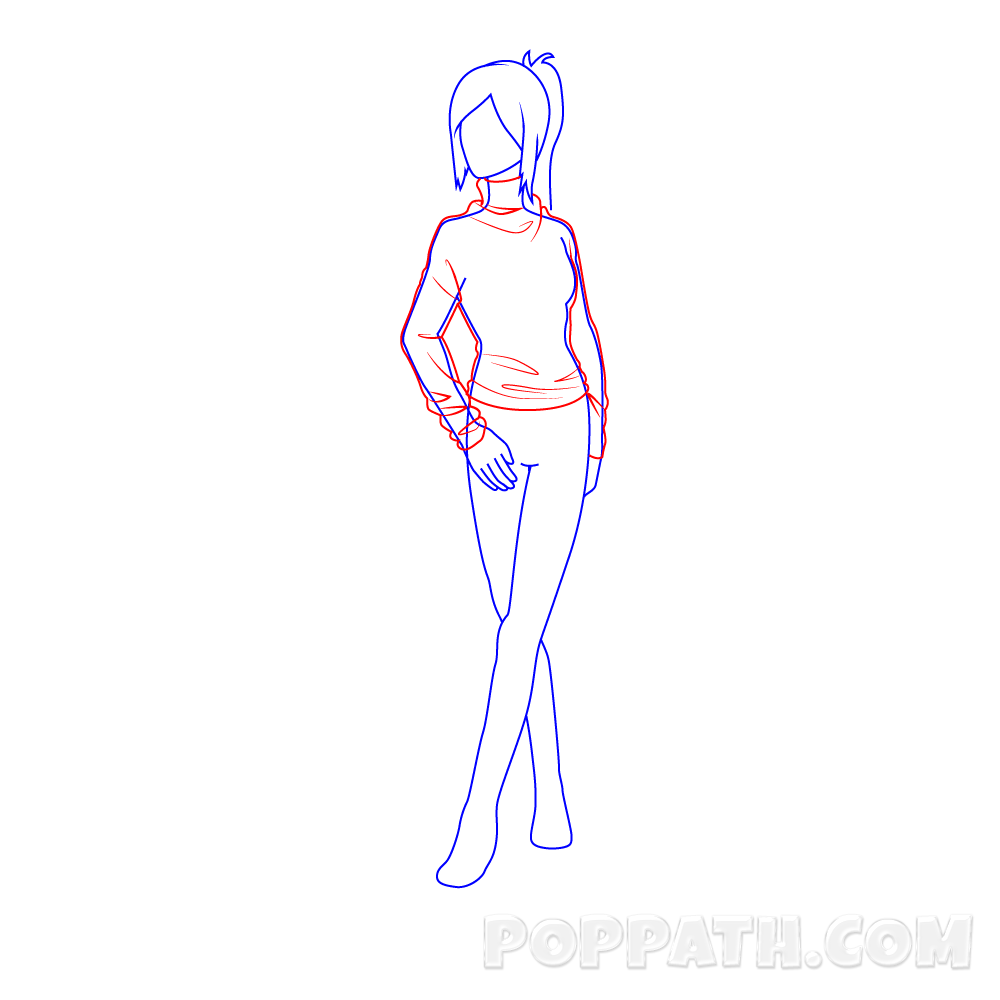 Step 3: Followed by the short pants that are drawn in-between the knees. Note: This is a fitted pant.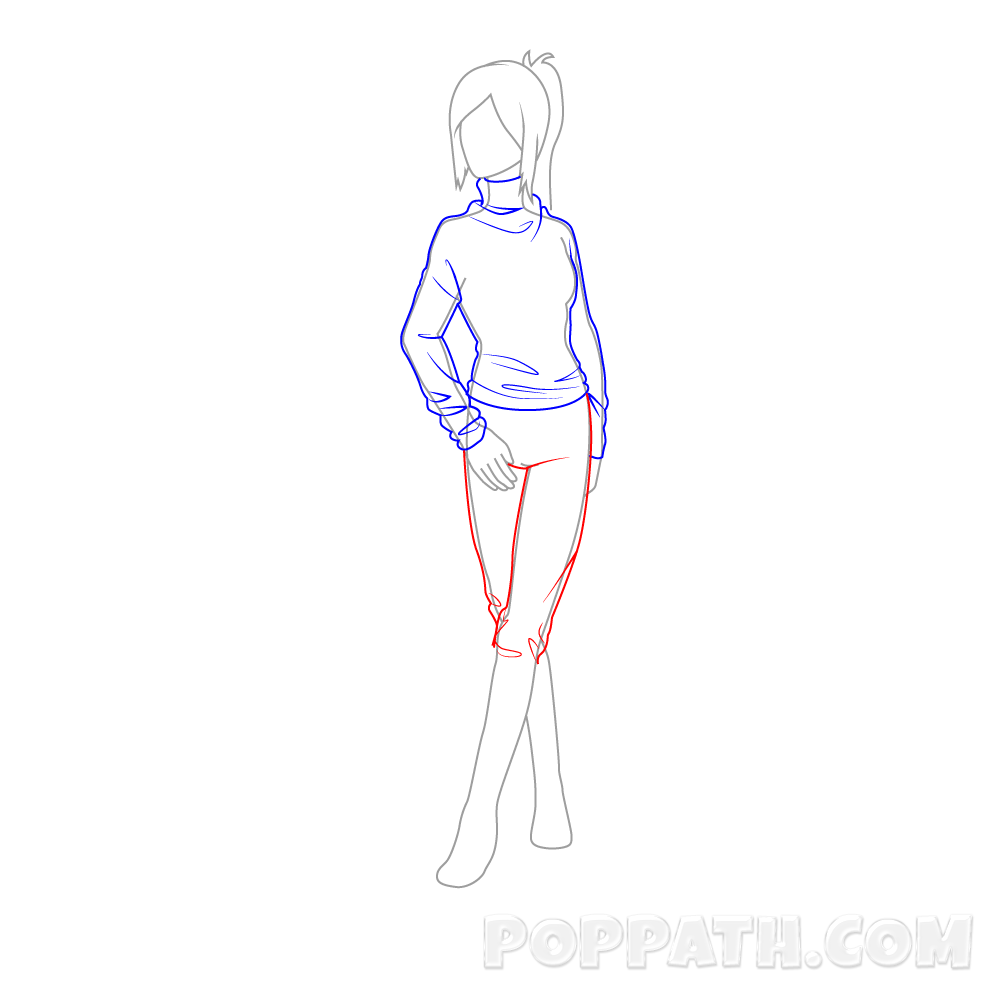 Step 4: We then moved to curve out the pair of knee boots with collection of belts for tightening.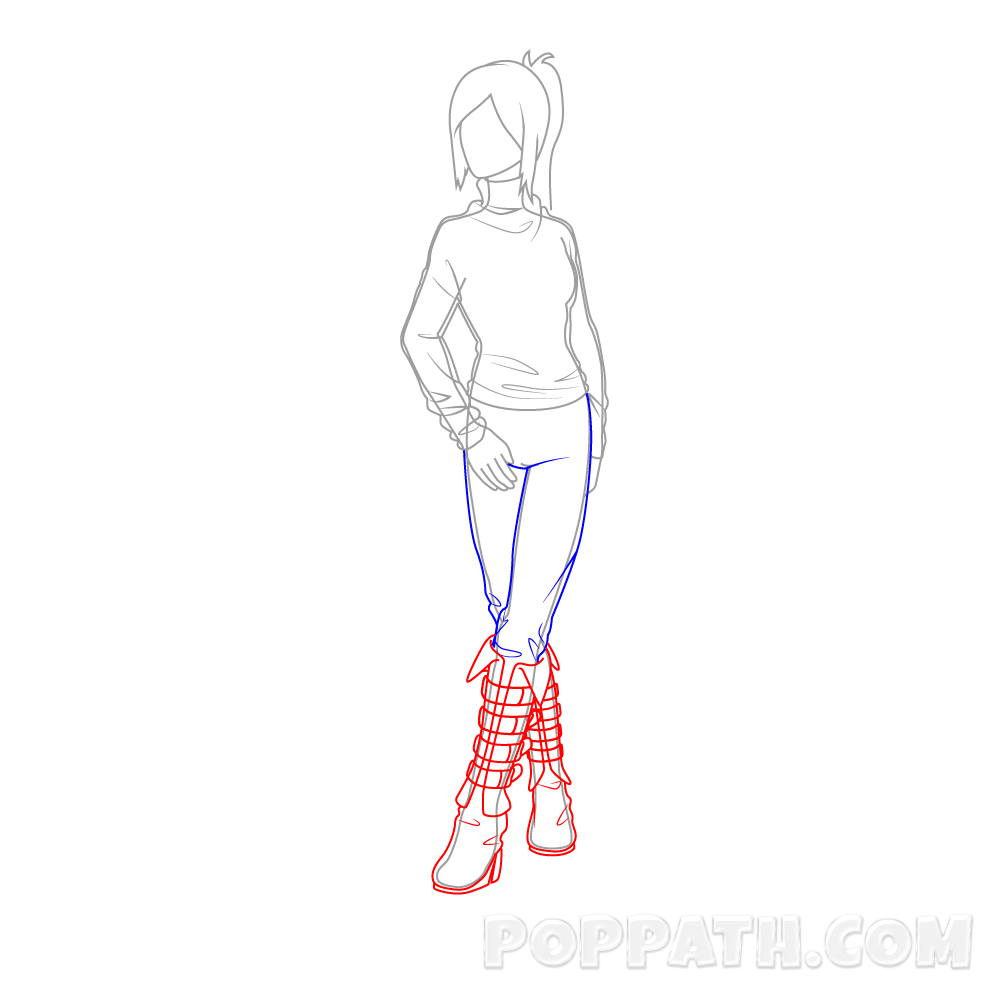 Step 3: Next, we draw out the "trench coat" that is above the knee in length and flared at the bottom with butterfly sleeves; and a rectangular six buttons inside while the collar is curved out with a love shape.