Step 1: Start off with drawing a big circle and divide it into two equal halves.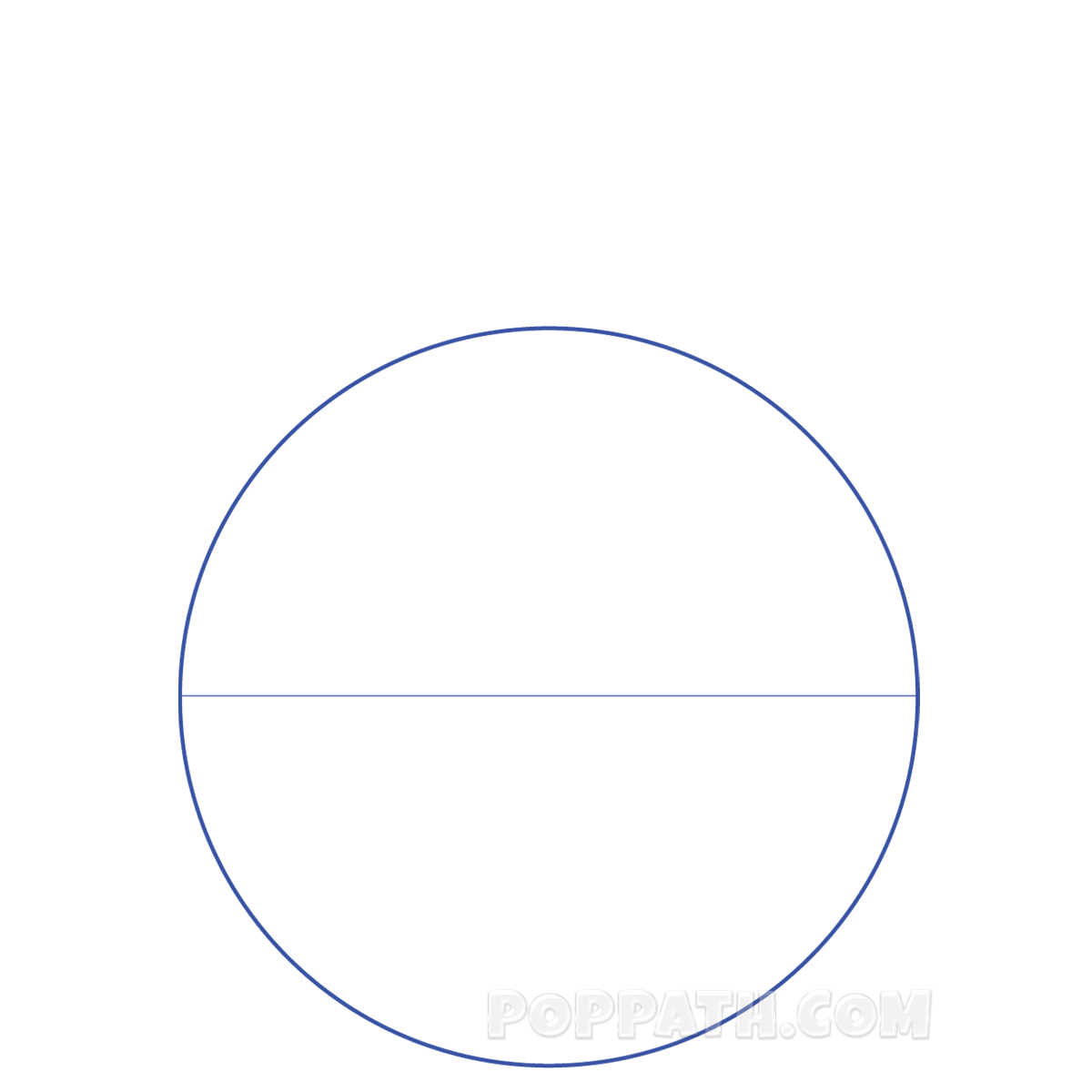 Step 2: From the bottom half of the circles draw a triangular shape that will imitate the shape of the chin and lower jaw.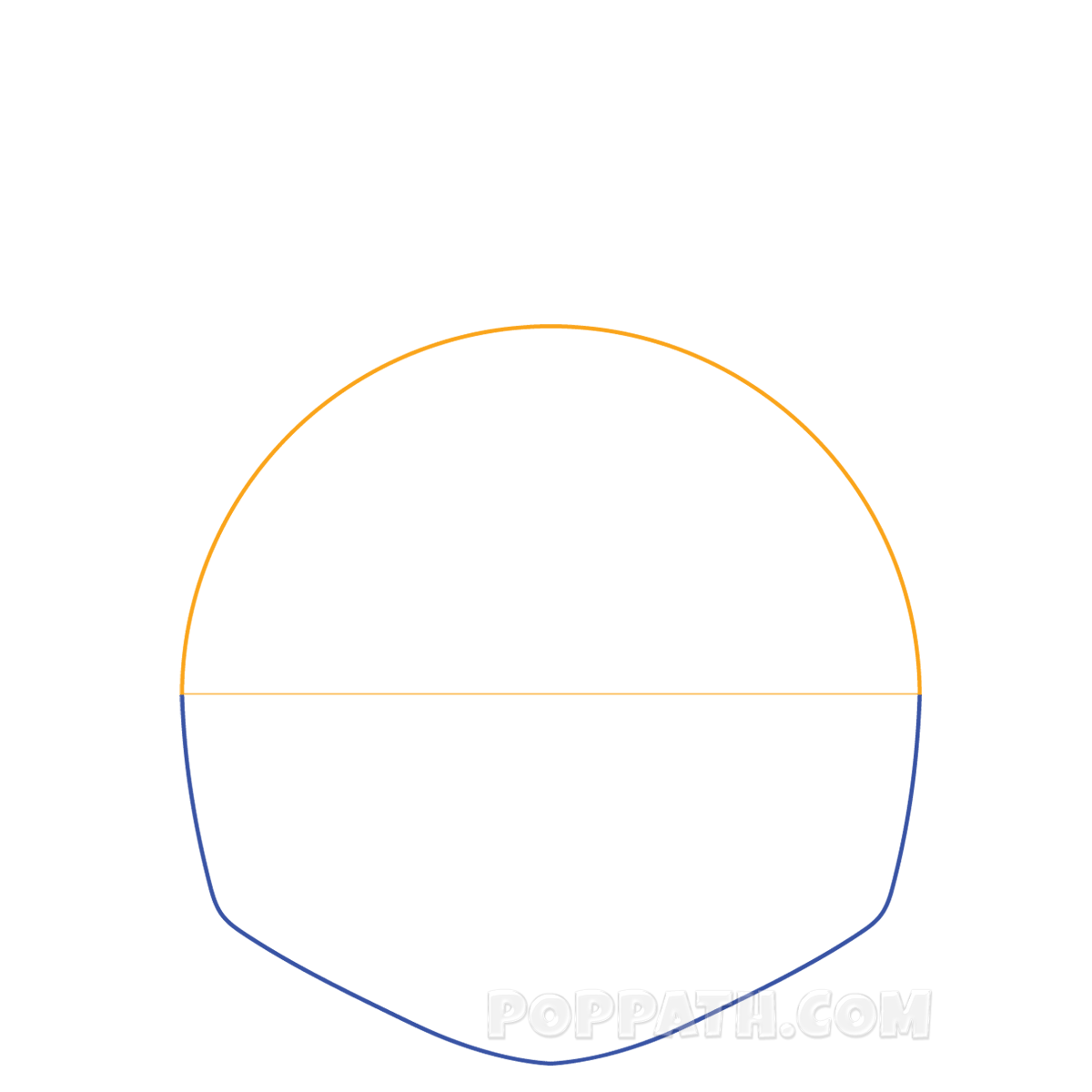 Step 3: On each side of the big circle, draw the ears of the boy and start adding details to the face.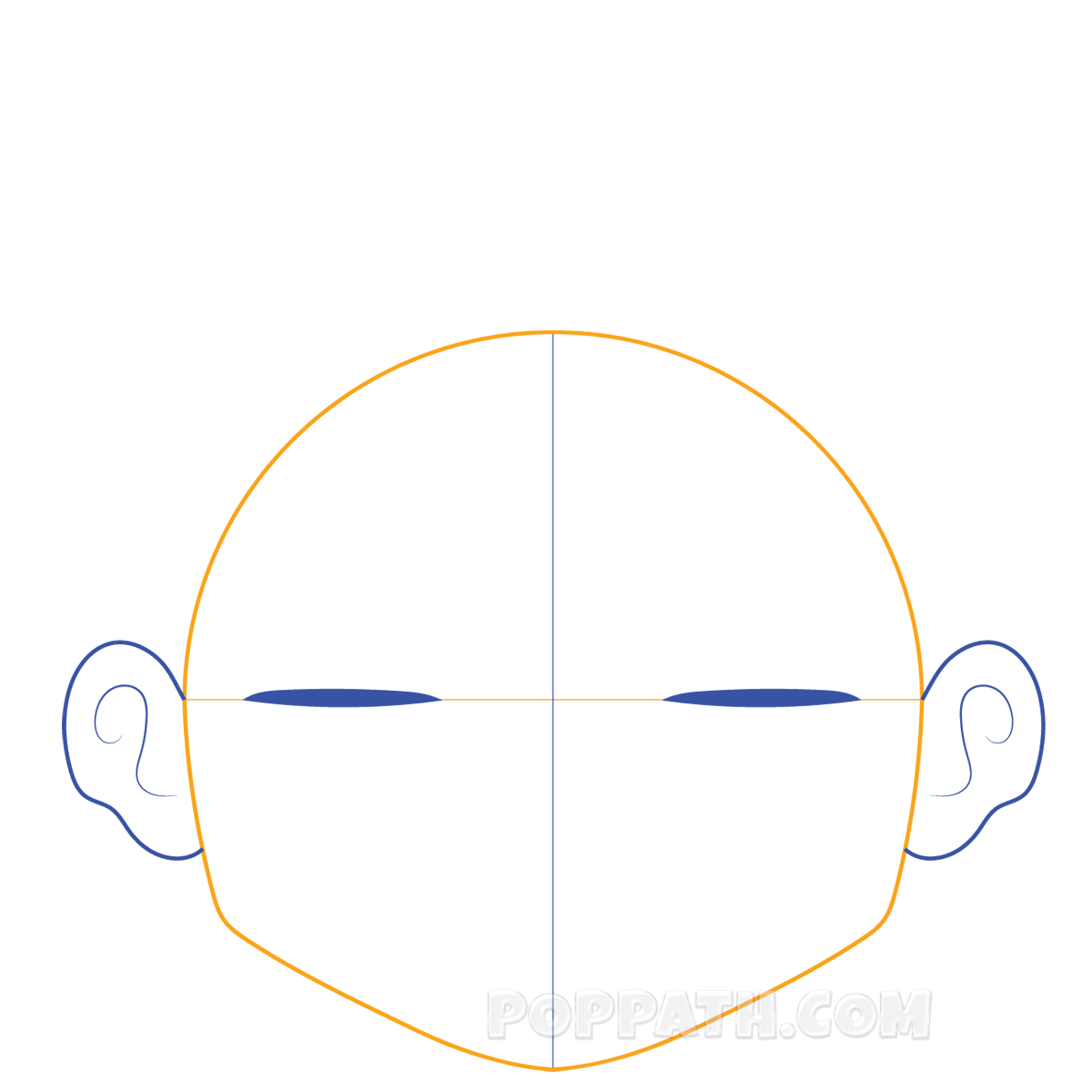 Step 4: Kick off with drawing eyebrows and the eyes, nose and lips that shows a wide smile.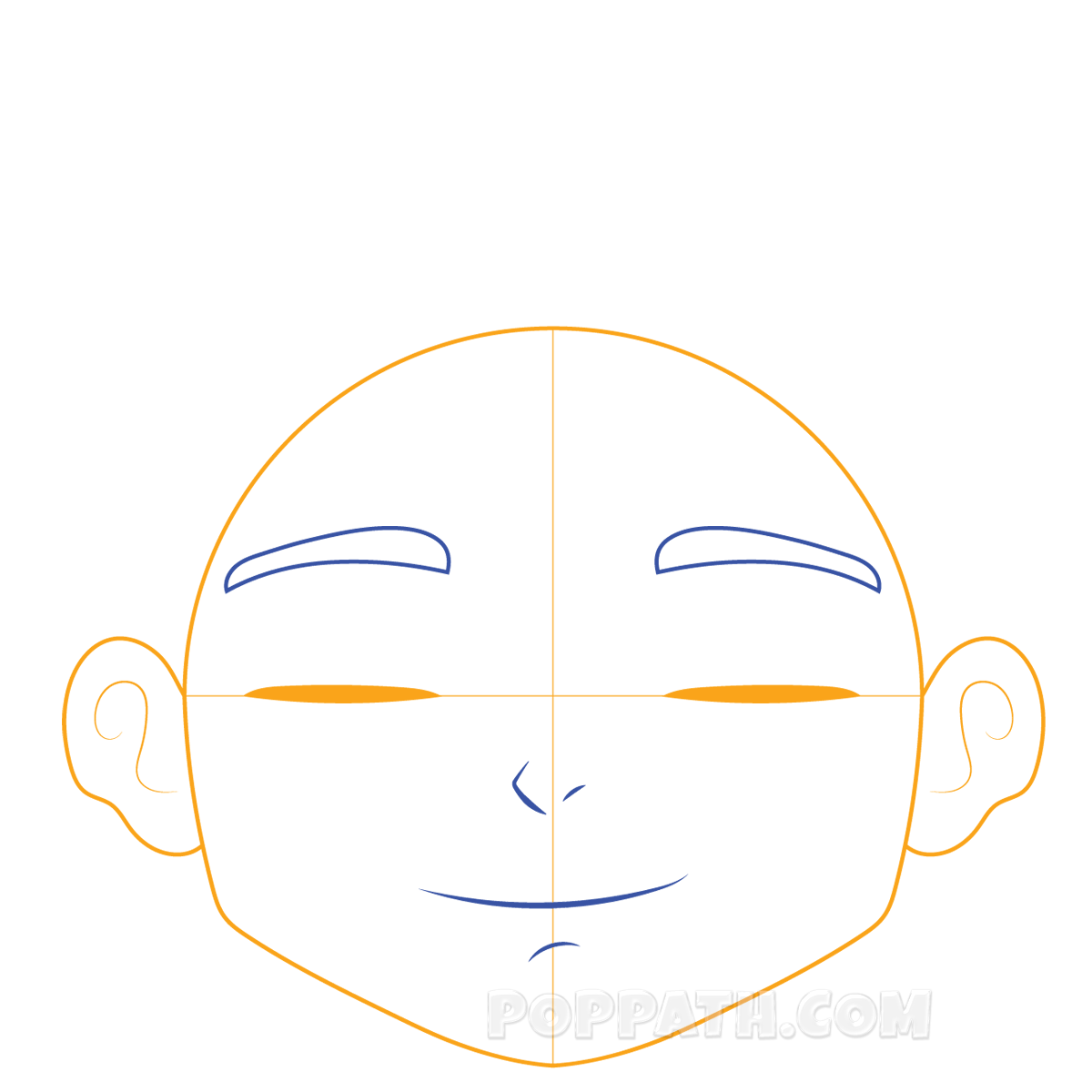 Step 5: Now it is time to sketch some hairs on the top of the circle.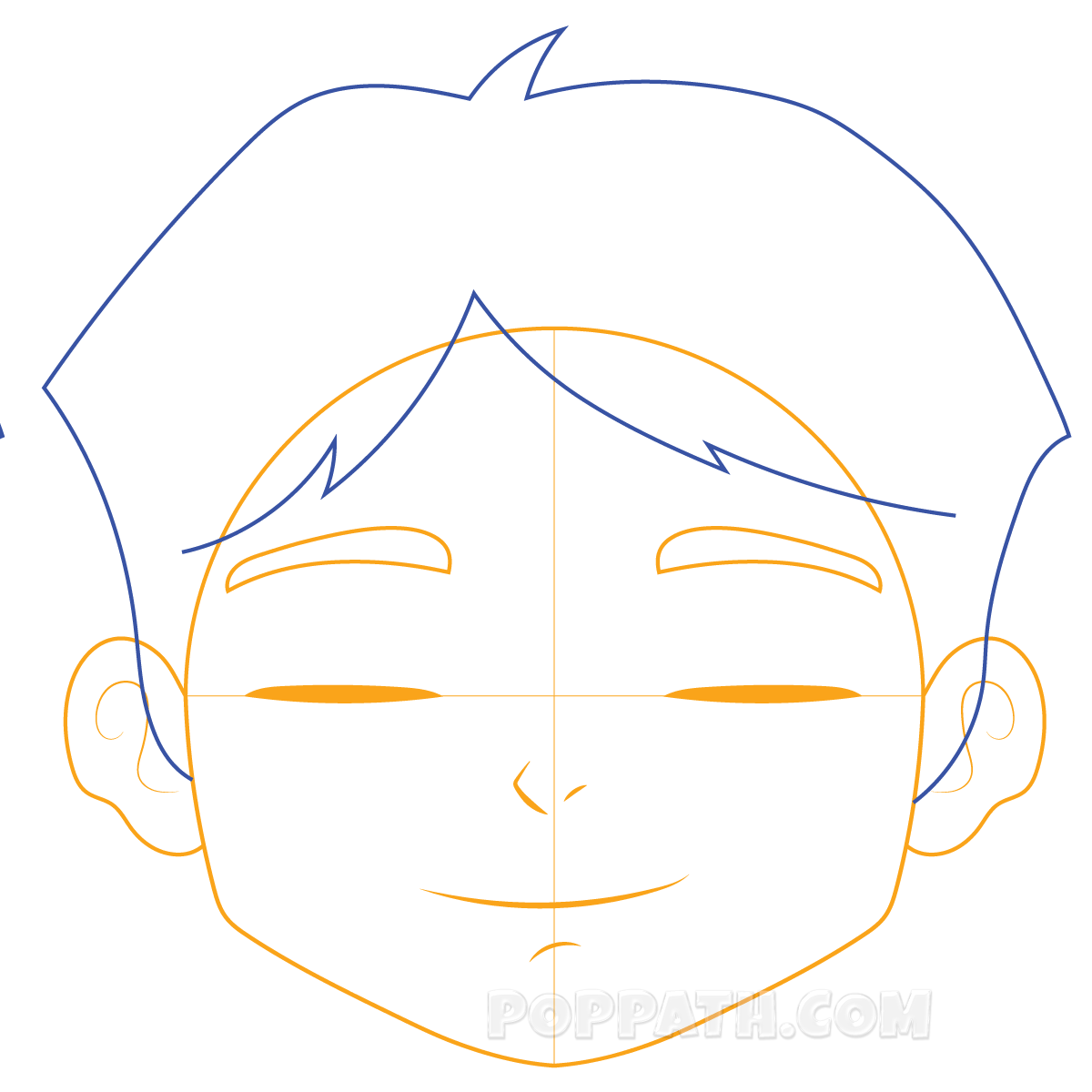 Step 6: Erase all the extra lines so that your graphics comes out neat and clean.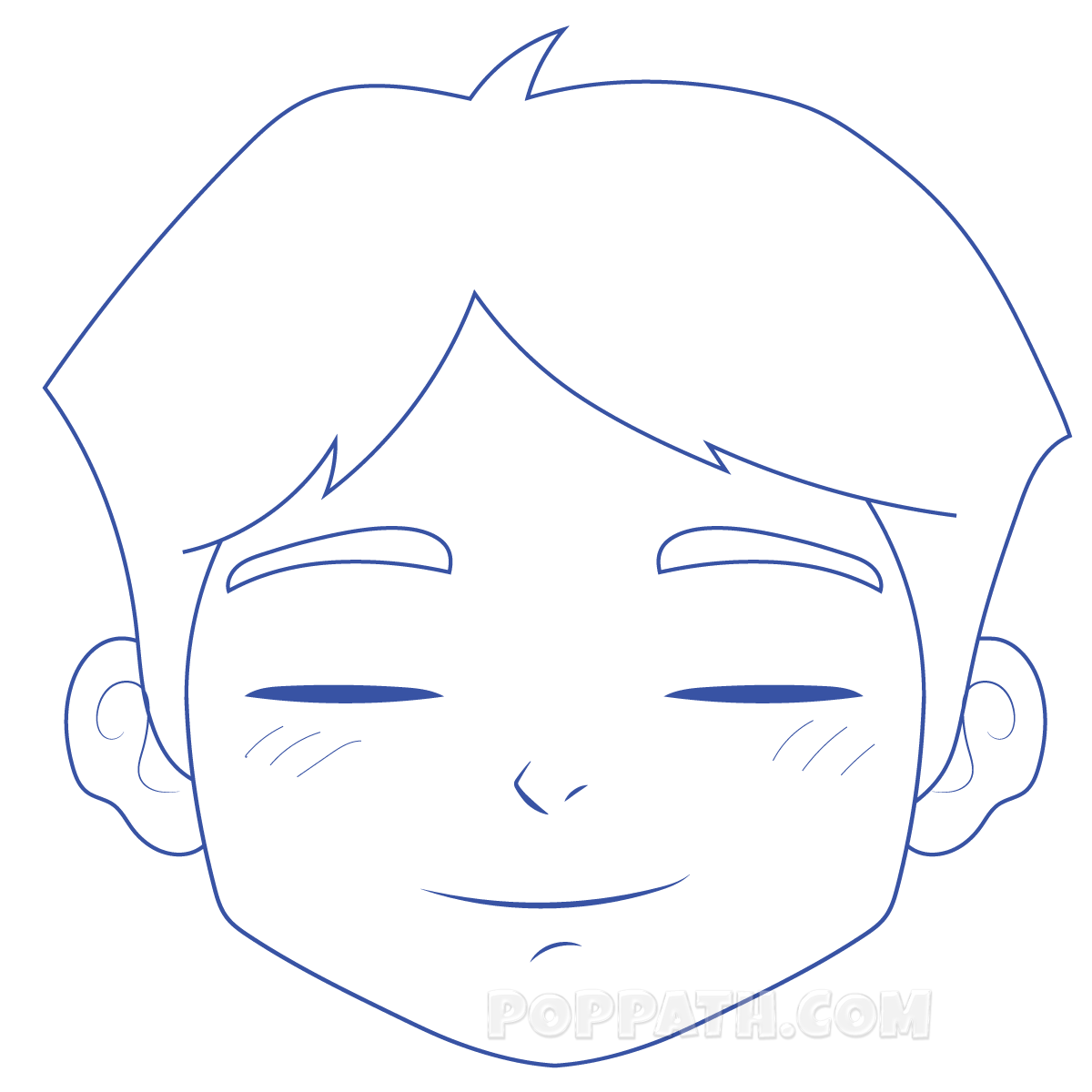 Step 7: Make sure the eyes of the boy are drawn open so its looks as though he is happy. • Pick up a color, brown or black will do and fill in the hairs for a nice texture.