Step 1: Draw a circle (it shouldn't be perfect) that covers most of the page. The bigger the drawing, the more fun coloring it will be. Add lines and circle as shown.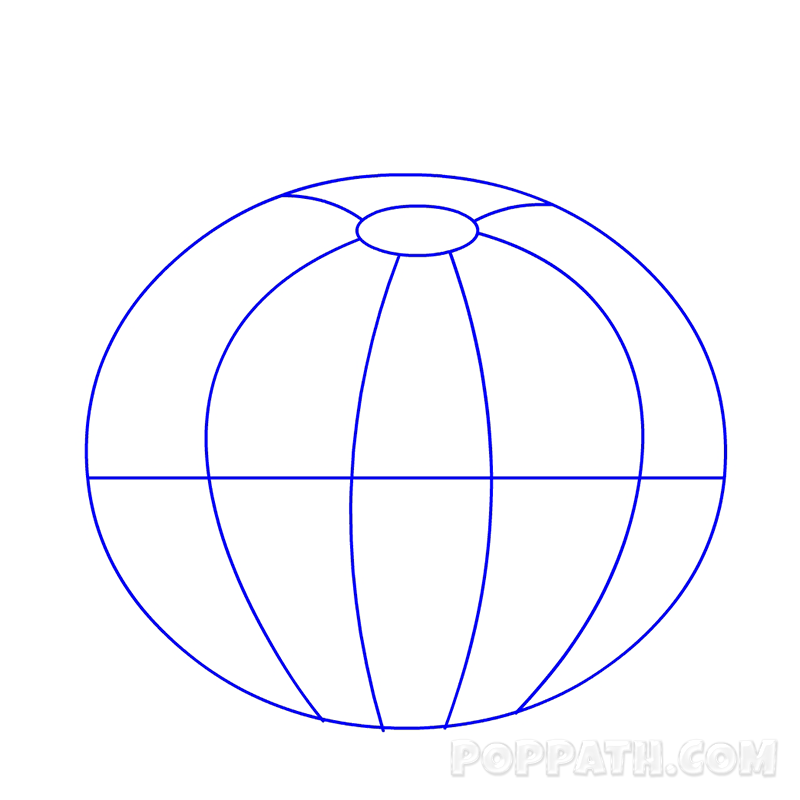 Step 2: Outline the outer edge.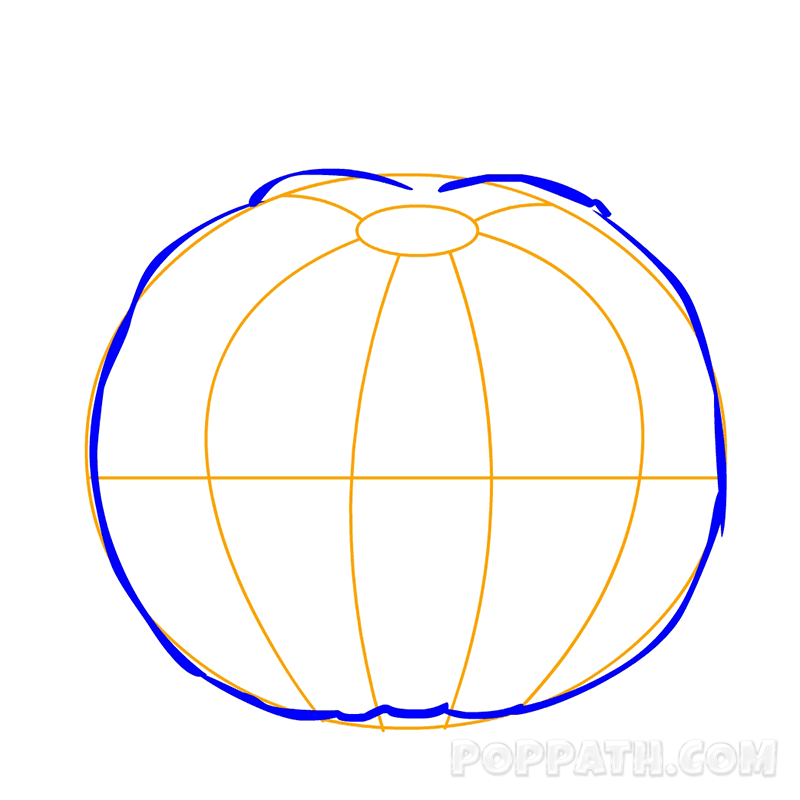 Step 3: Outline the inner curved lines as shown.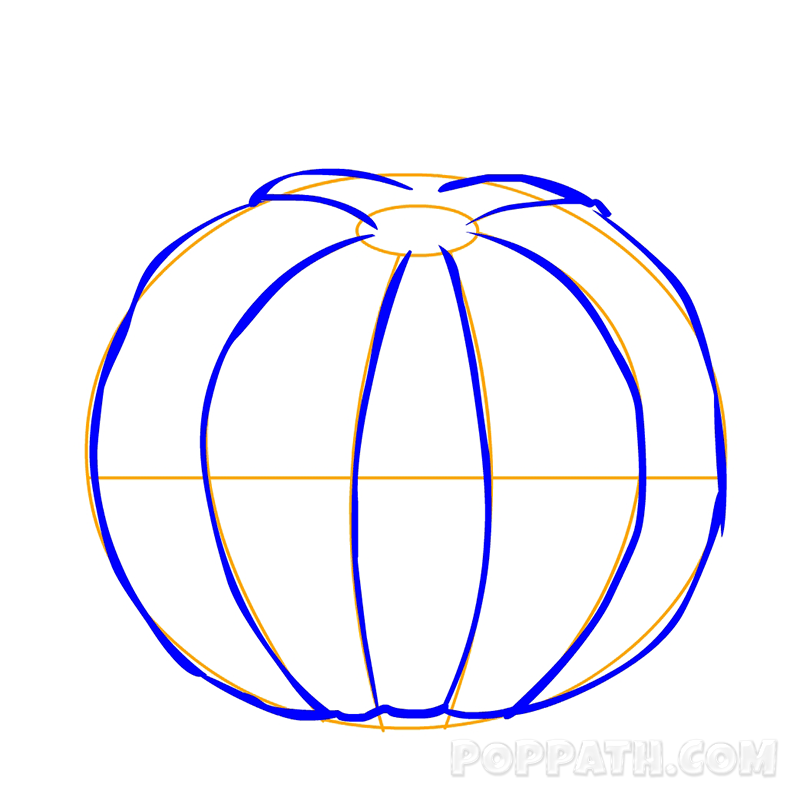 Step 4: Once the base of the pumpkin has been drawn, make a stem on the top.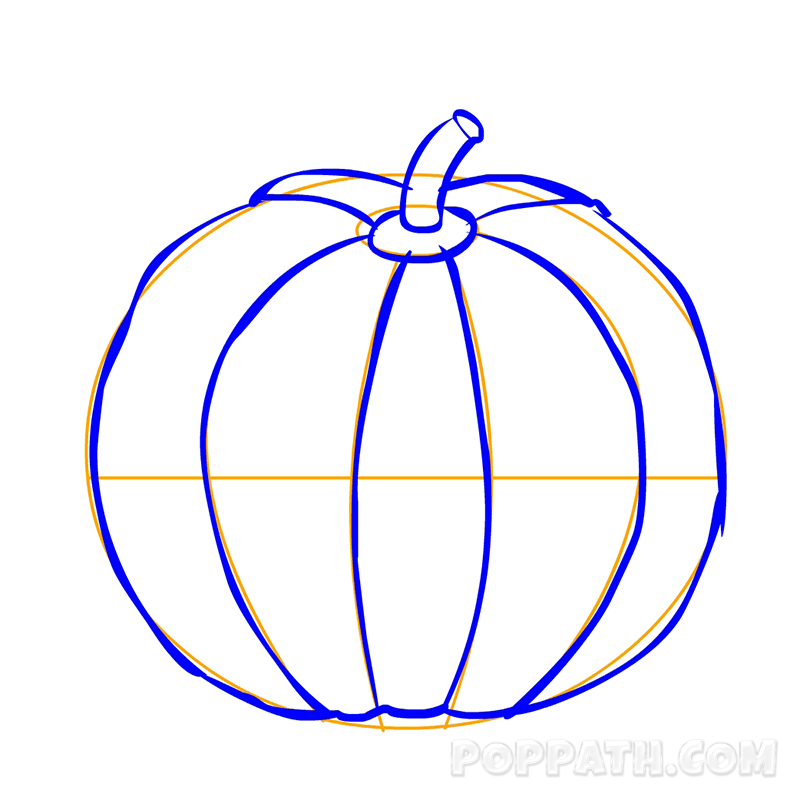 Step 5: Draw the face of the pumpkin in anyway that you like. Use different shapes and expressions, or copy the example.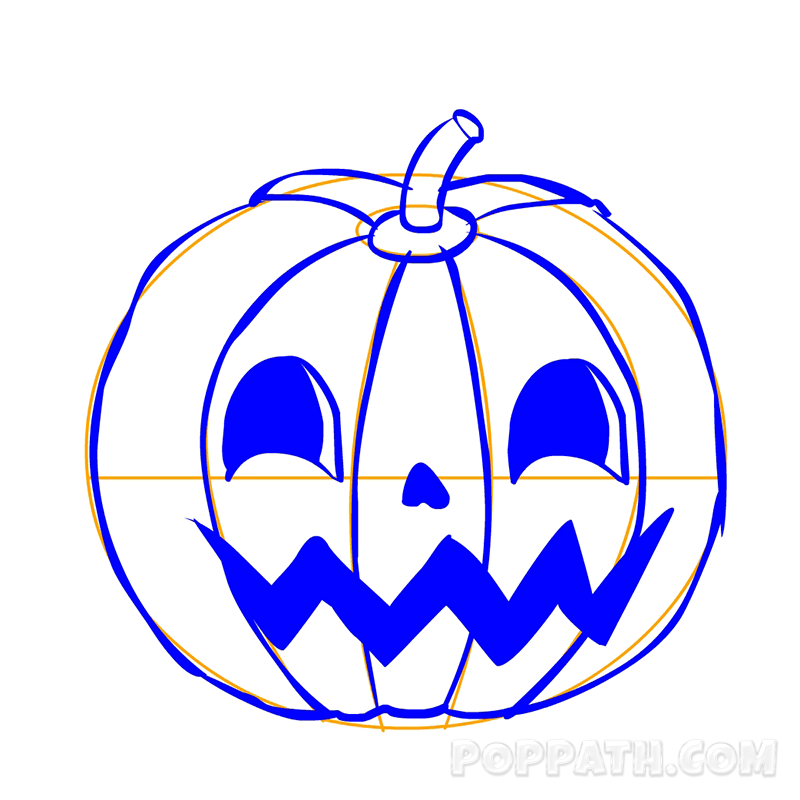 Step 6: Take a marker and darken all the lines and details to make the drawing more visible. Step 7: Pick a color of your choice (pumpkin is usually colored orange) and start coloring. If you want to draw one for Halloween then add further details like face and eyes to make it look scarier.