Step 1: Draw out a head base.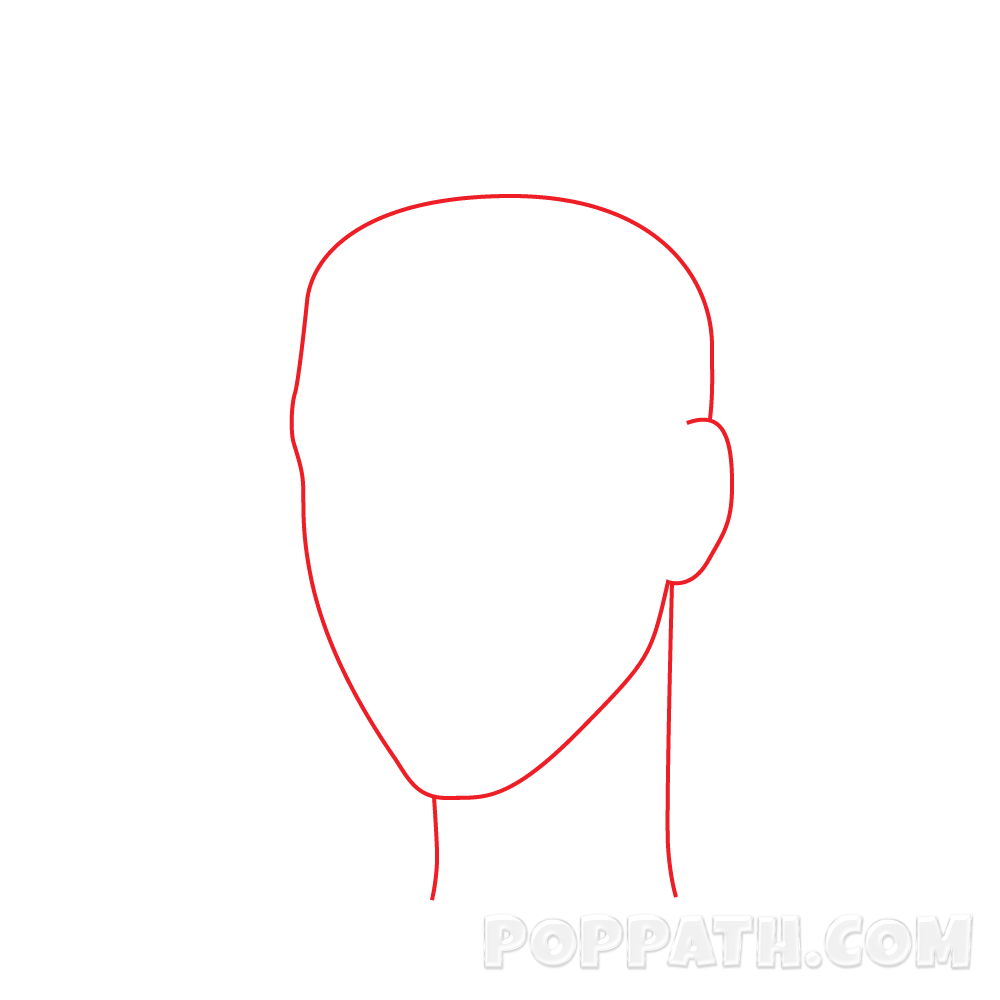 Step 2: Fill in a hairline as a guide.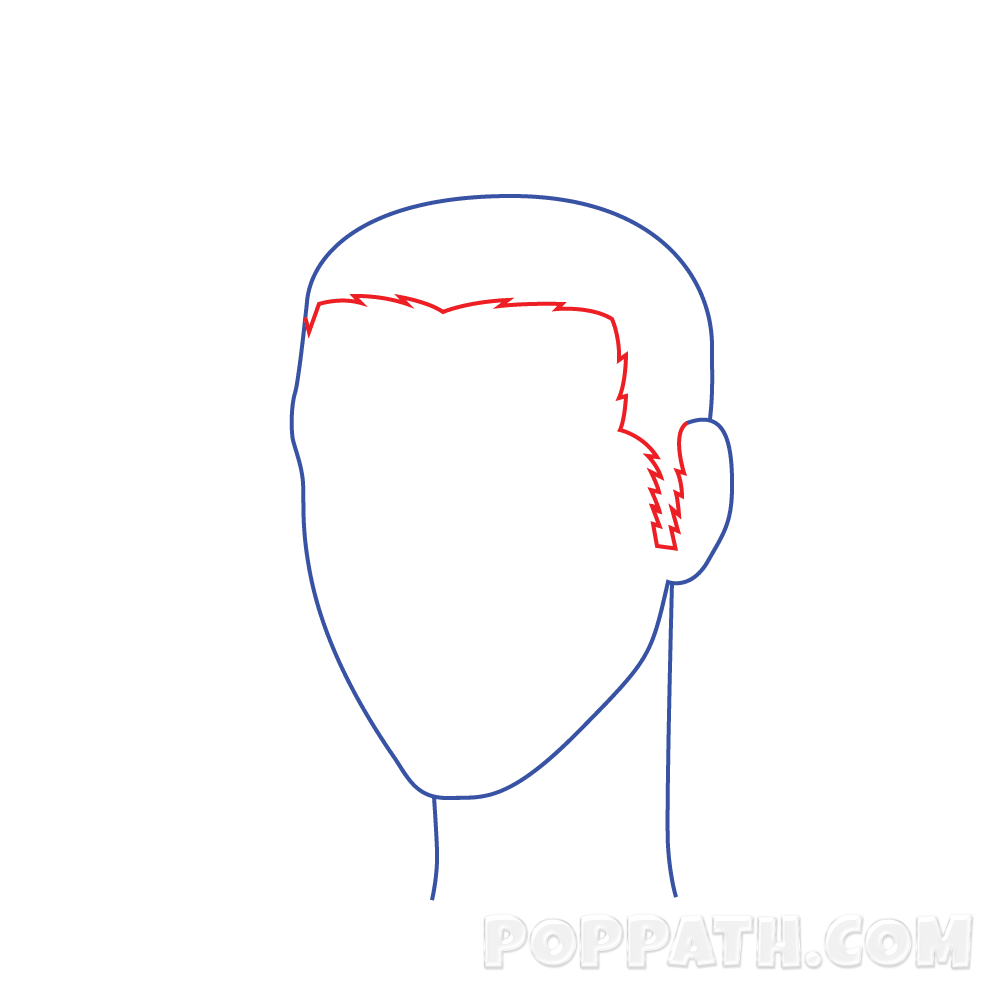 Step 3: Add a swooping bang to the front of the hair as shown.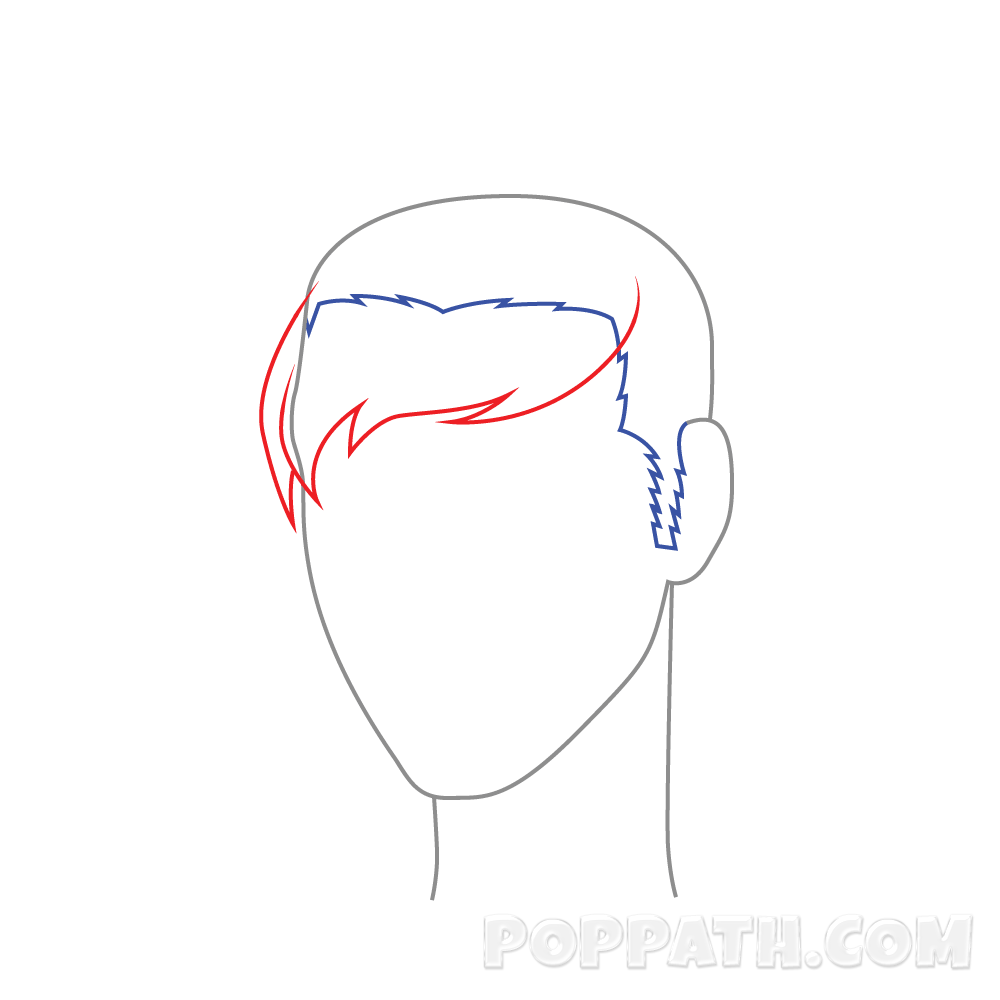 Step 4: Along side the bangs add more swooping hair near the ear.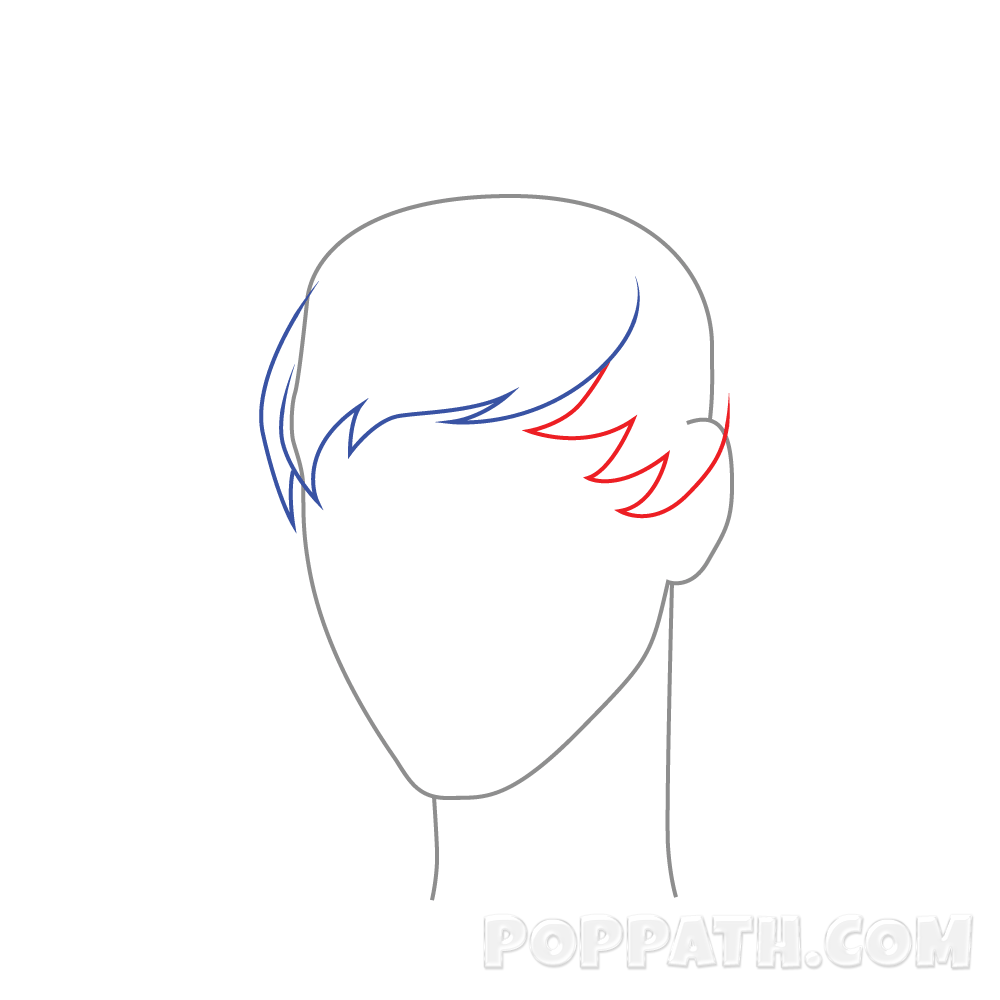 Step 5: Finish off the hairstyle by rounding off the back of the head.