Step 1: As usual, draw out the head base.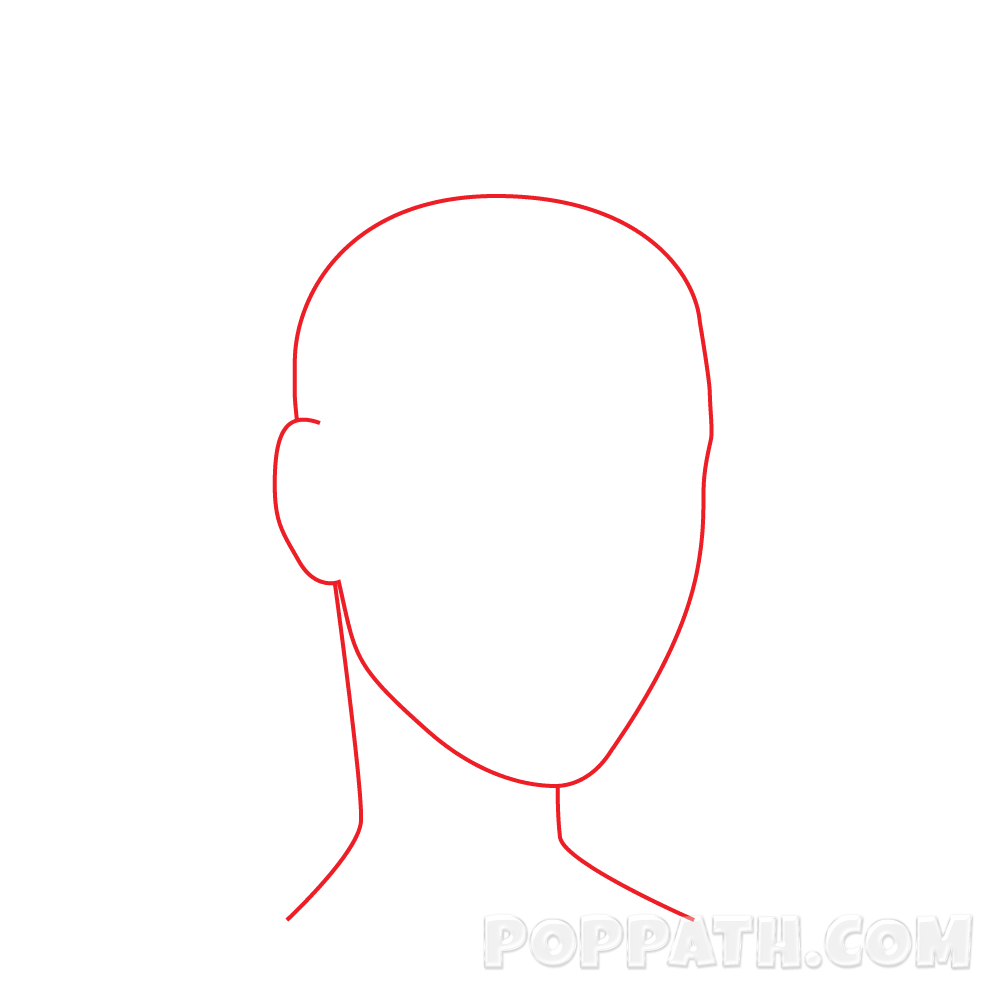 Step 2: Draw the hairline next to the ear, then the direction of the hair, creating 3D form of the haircut.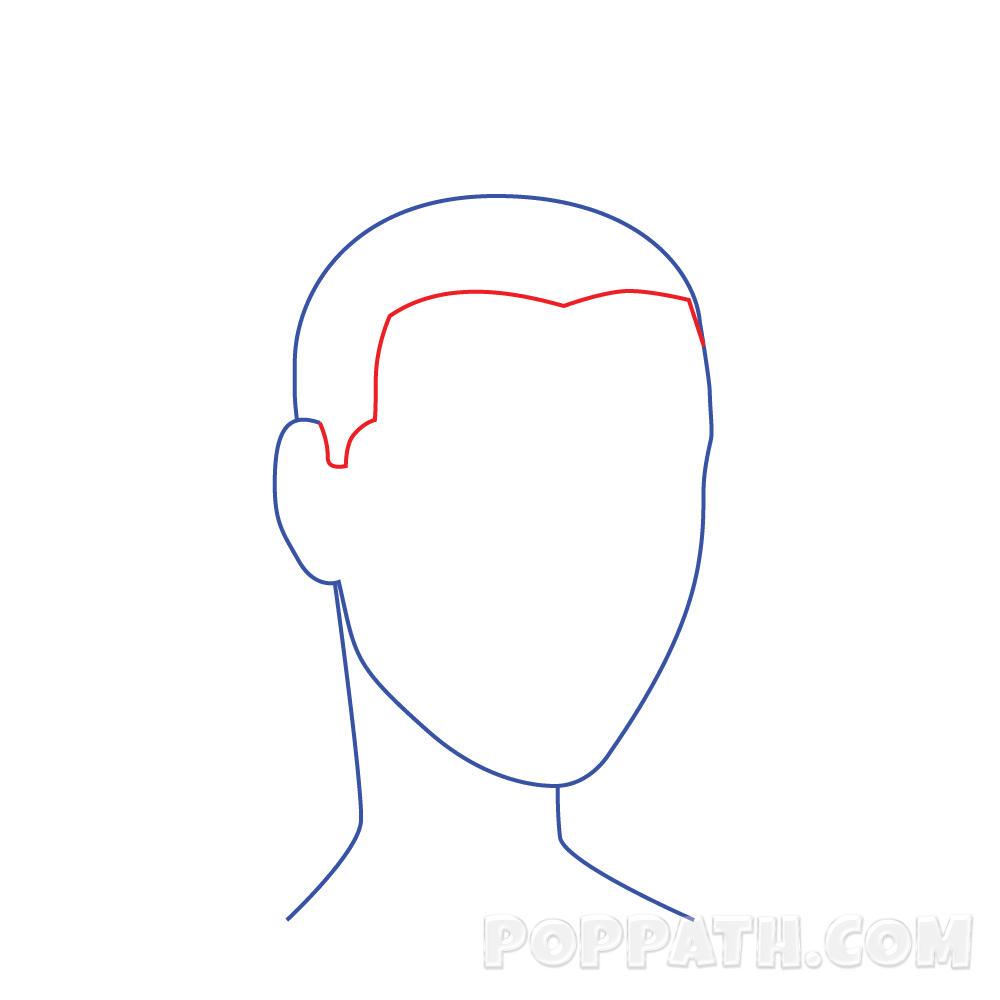 Step 3: Starting from the edge of the hairline, draw curved bangs as shown.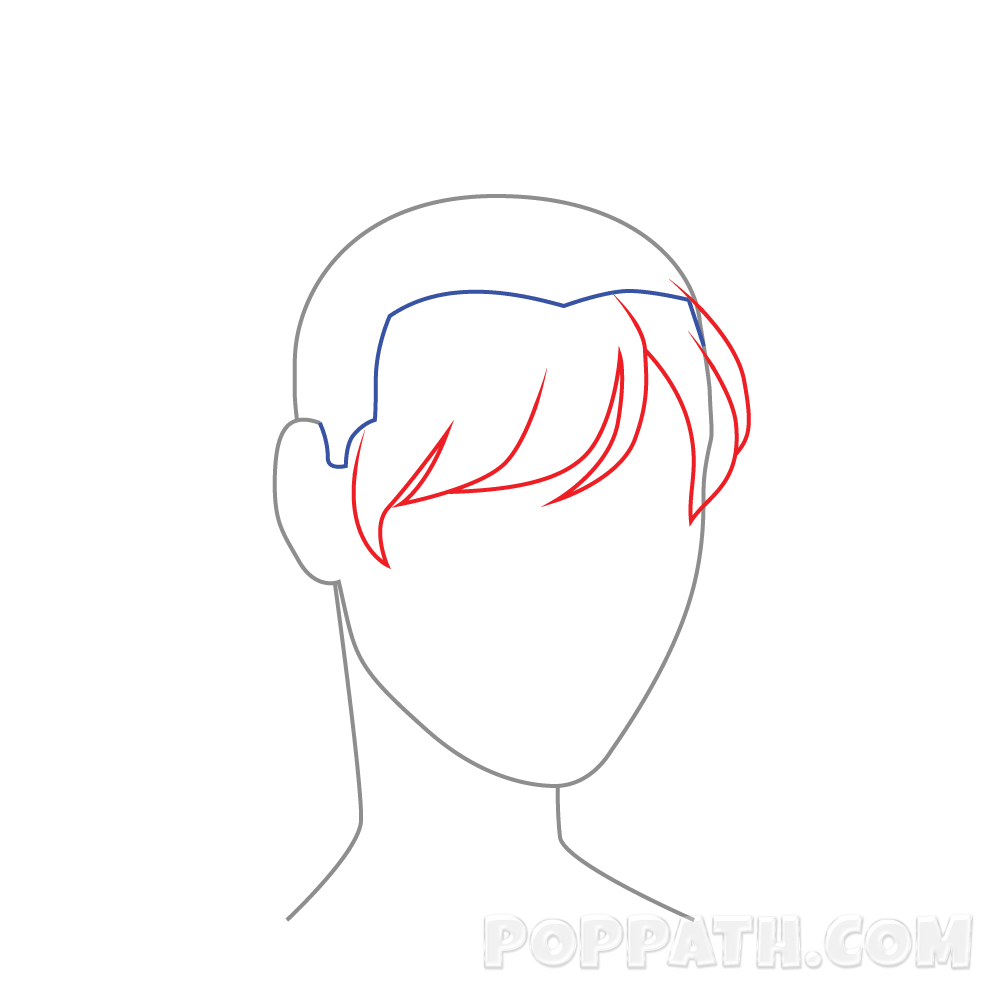 Step 4: On the right side of the head, draw flowy long locks behind the head.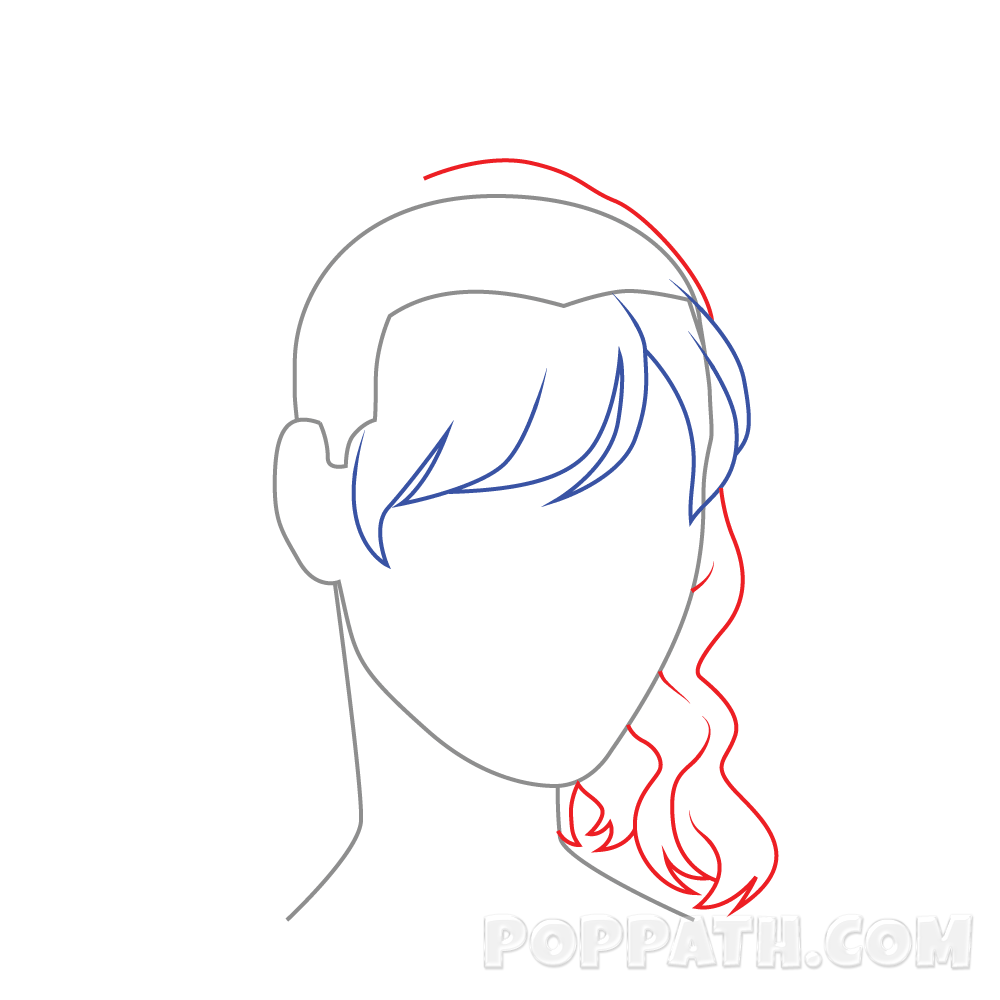 Step 5: Add more flowy long locks to the other side of the head.