Step 1: The first step to take is to start with basic guidelines and shapes for you to form a frame for the Porsche. Draw out the body of the car as shown below in the first step.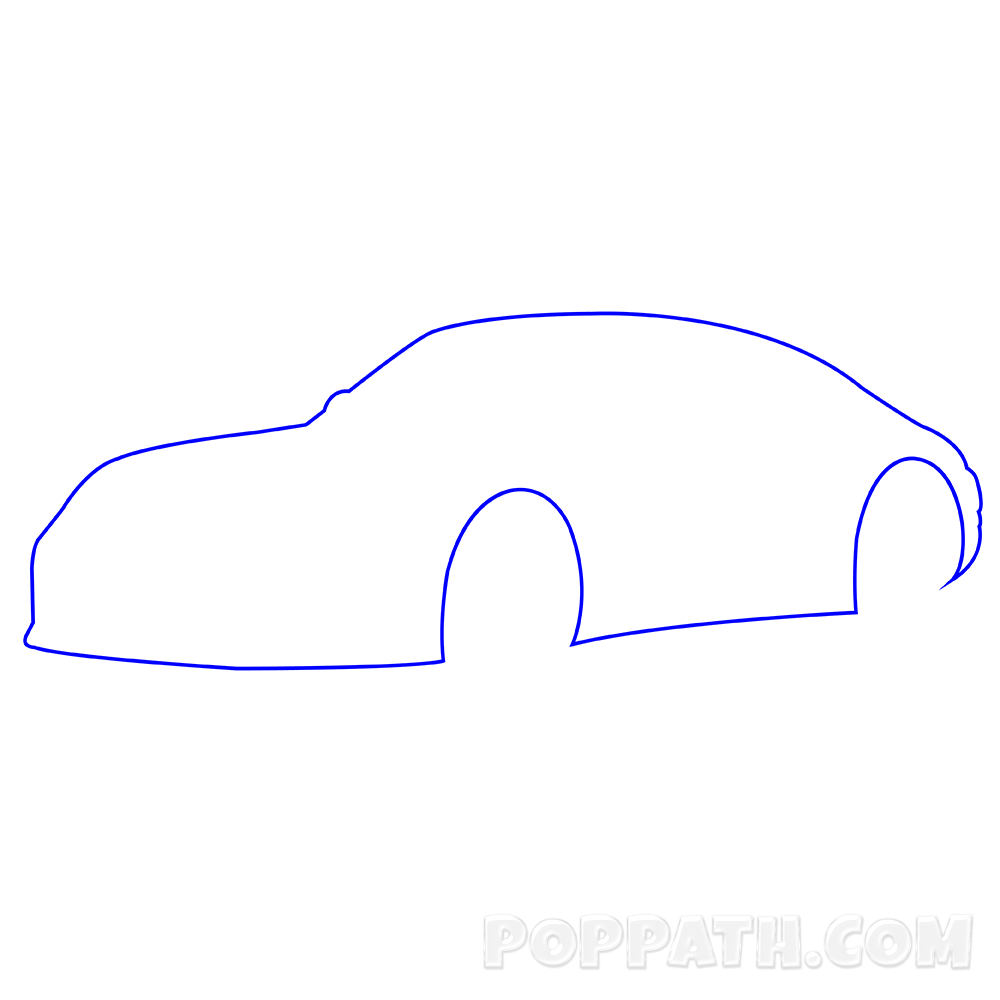 Step 2: After drawing out the body of the car, the next thing to do is to draw the windshield and side frame. It is something easy right?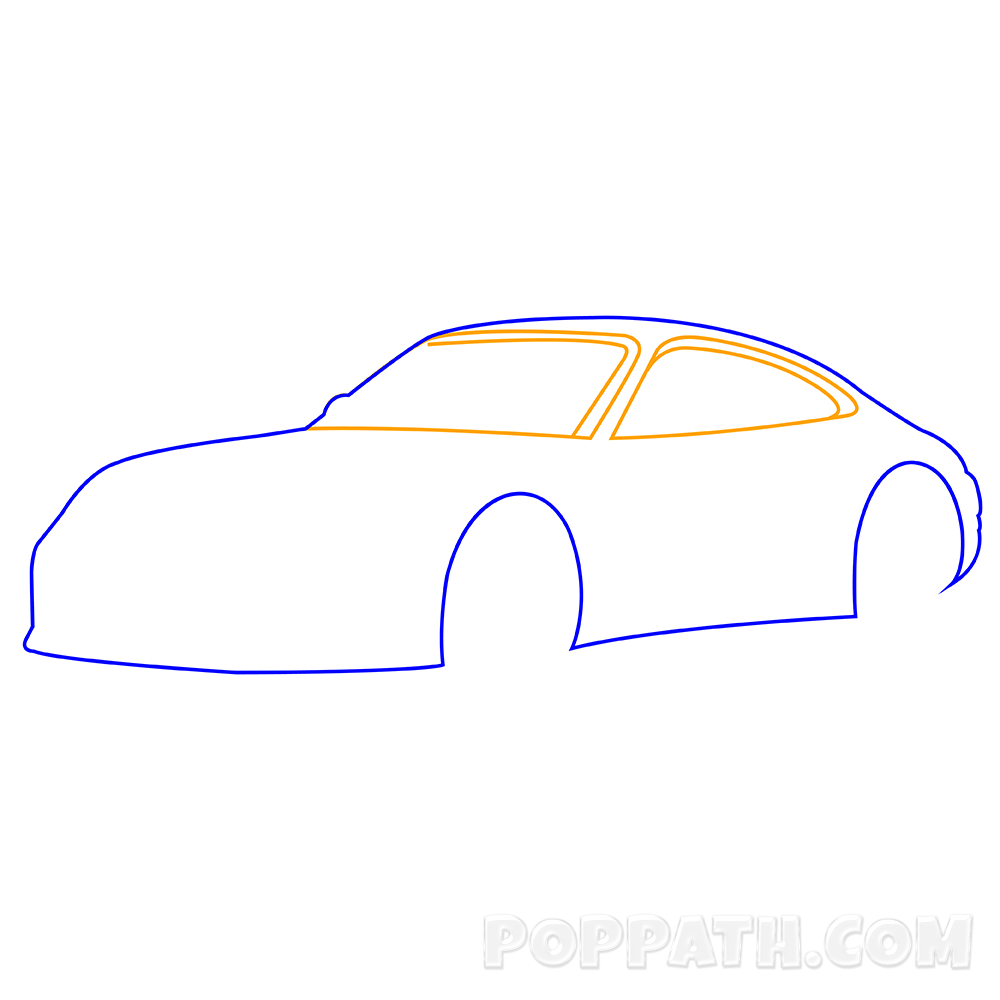 Step 3: Draw the side frame for the driver's door as shown.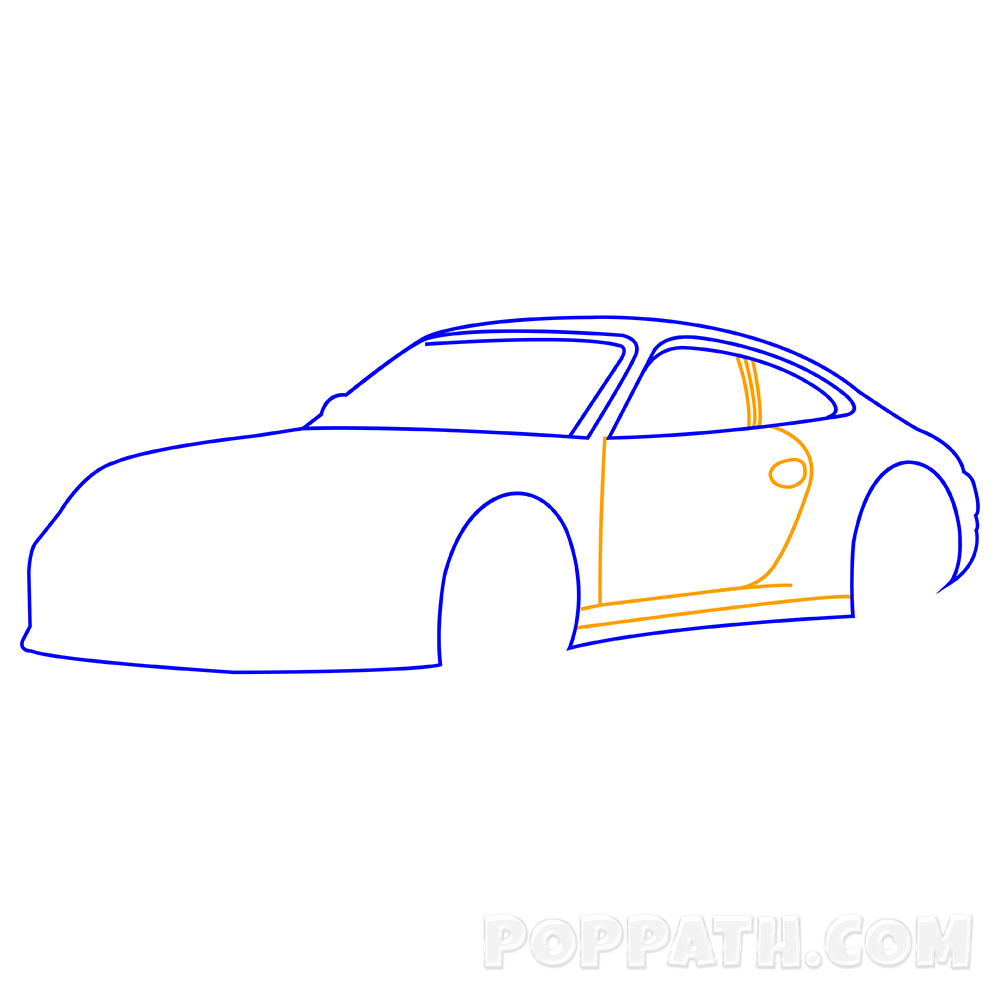 Step 4: Now start drawing out the front fender and hood lining on the vehicle. Then, draw the shape of the right headlight as well as the fog lights and shape f, the windshield and back end of the car. Add the vertical line on the side for the door. Sketch out the sport fin on the back hood.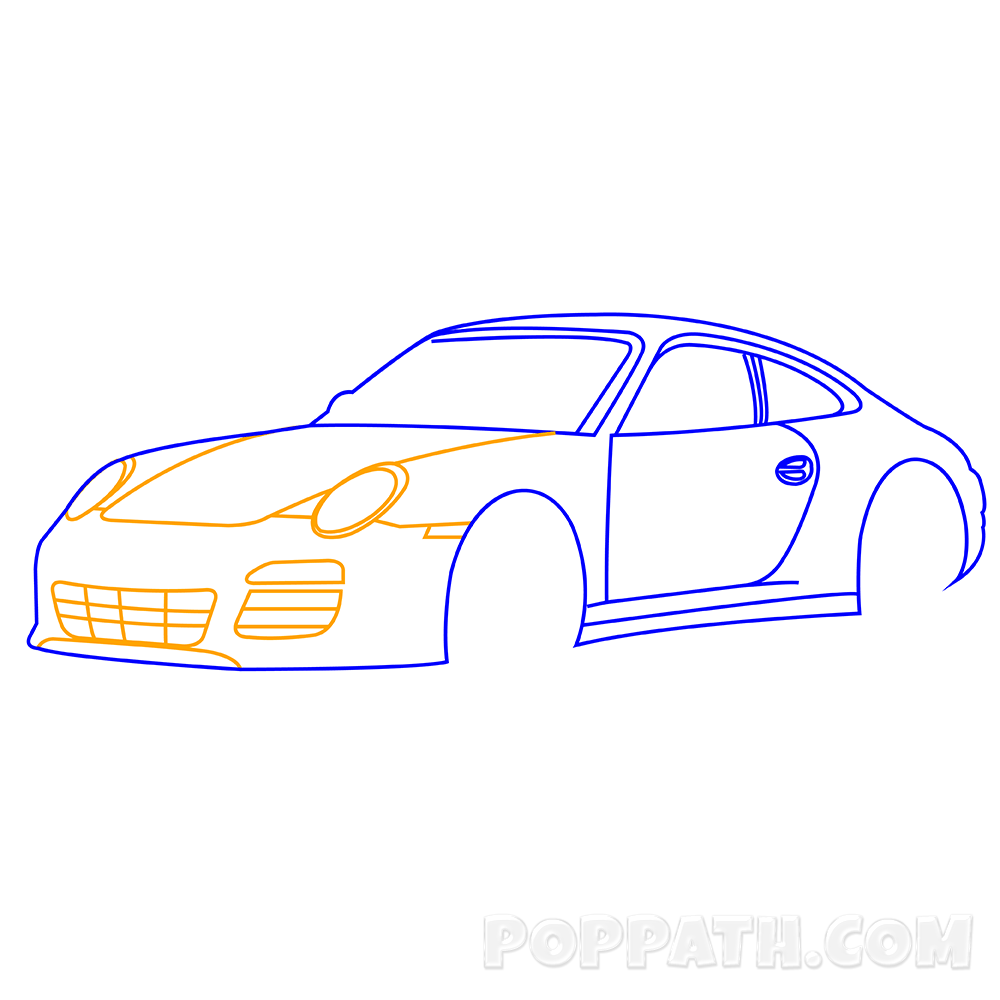 Step 5: Draw in details for the wheels, and the back spoiler.