Step 1: Draw a circle.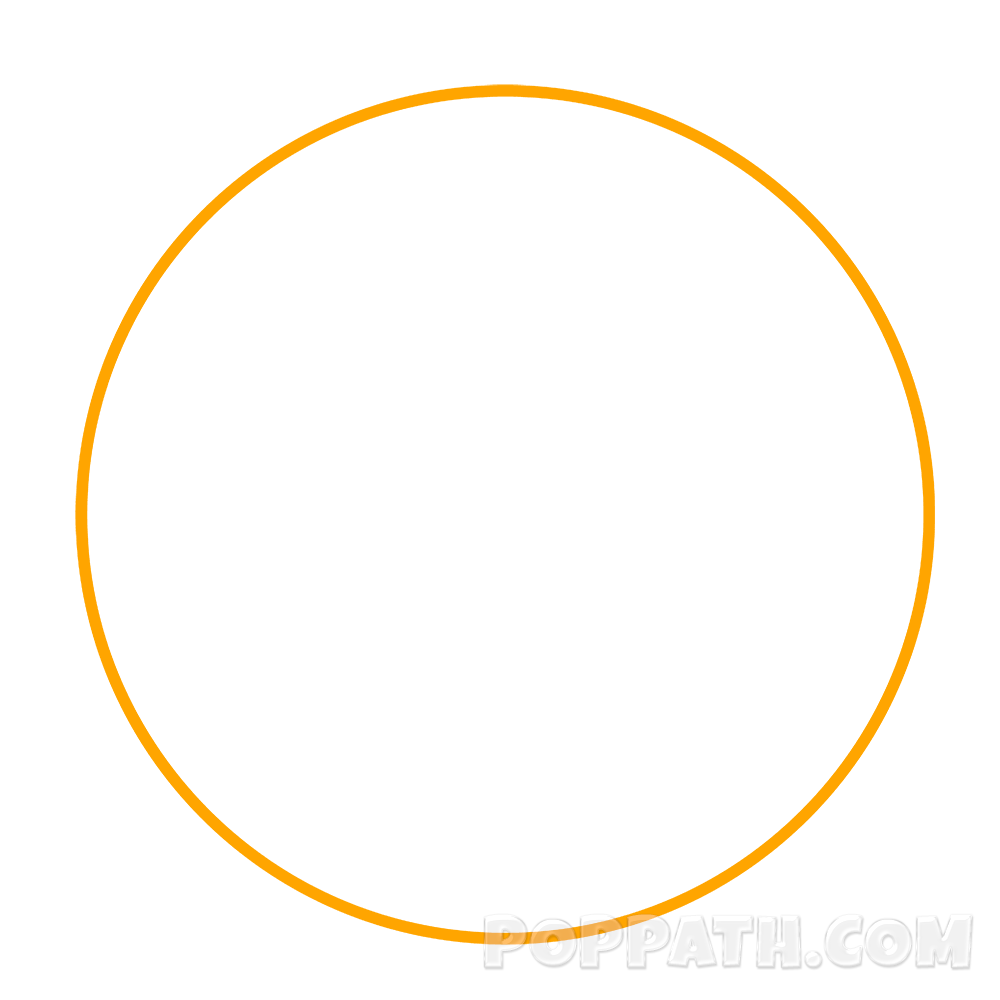 Step 2: In the top left portion of the circle, Draw a curved slanted C, for the left side of the heart.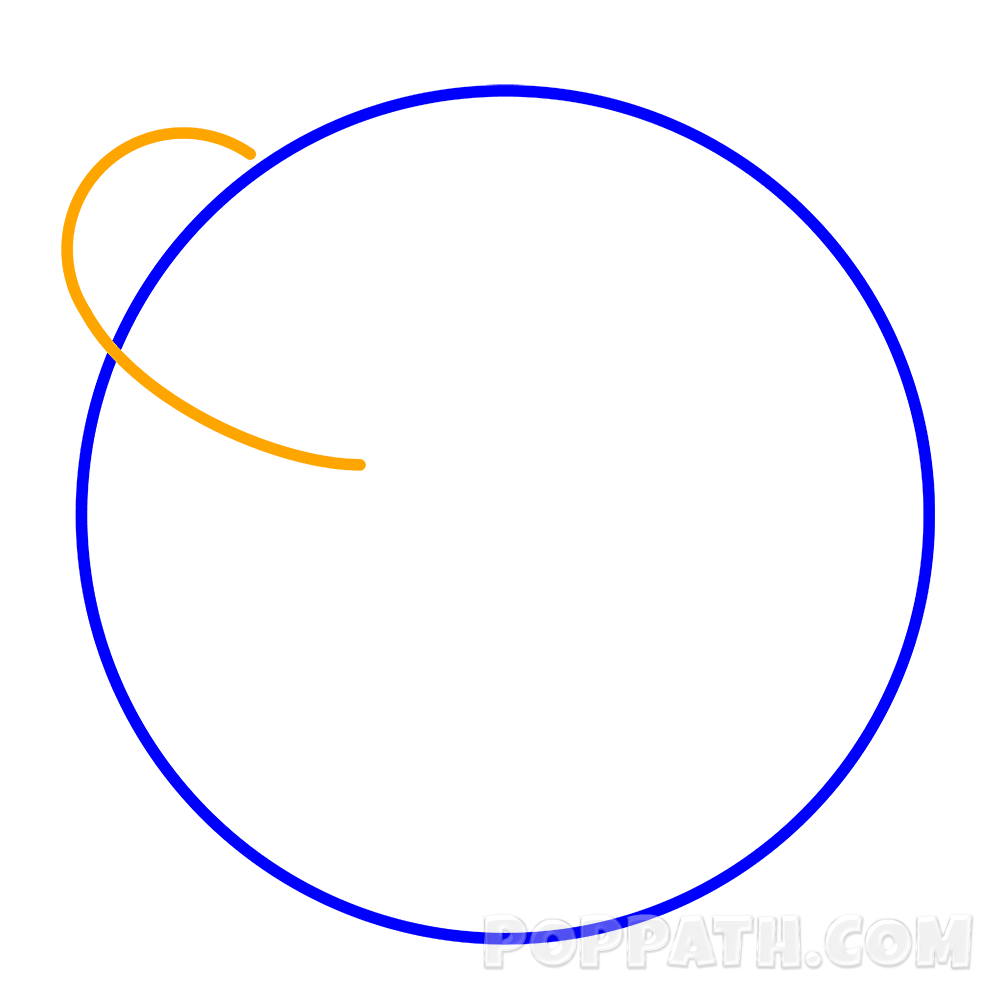 Step 3: Complete the mini heart by drawing the slanted C in the other direction.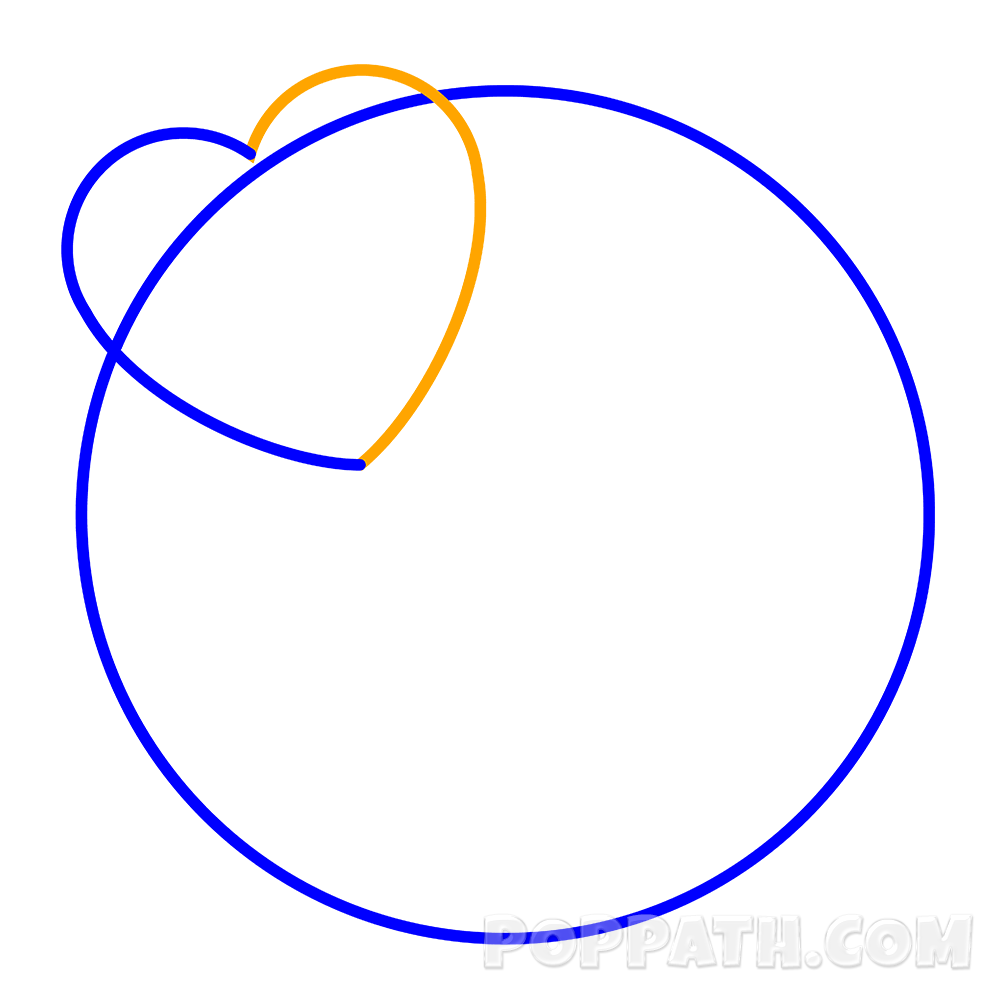 Step 4: Create another heart on the right side of the circle by repeating steps 1-3 in the opposite direction.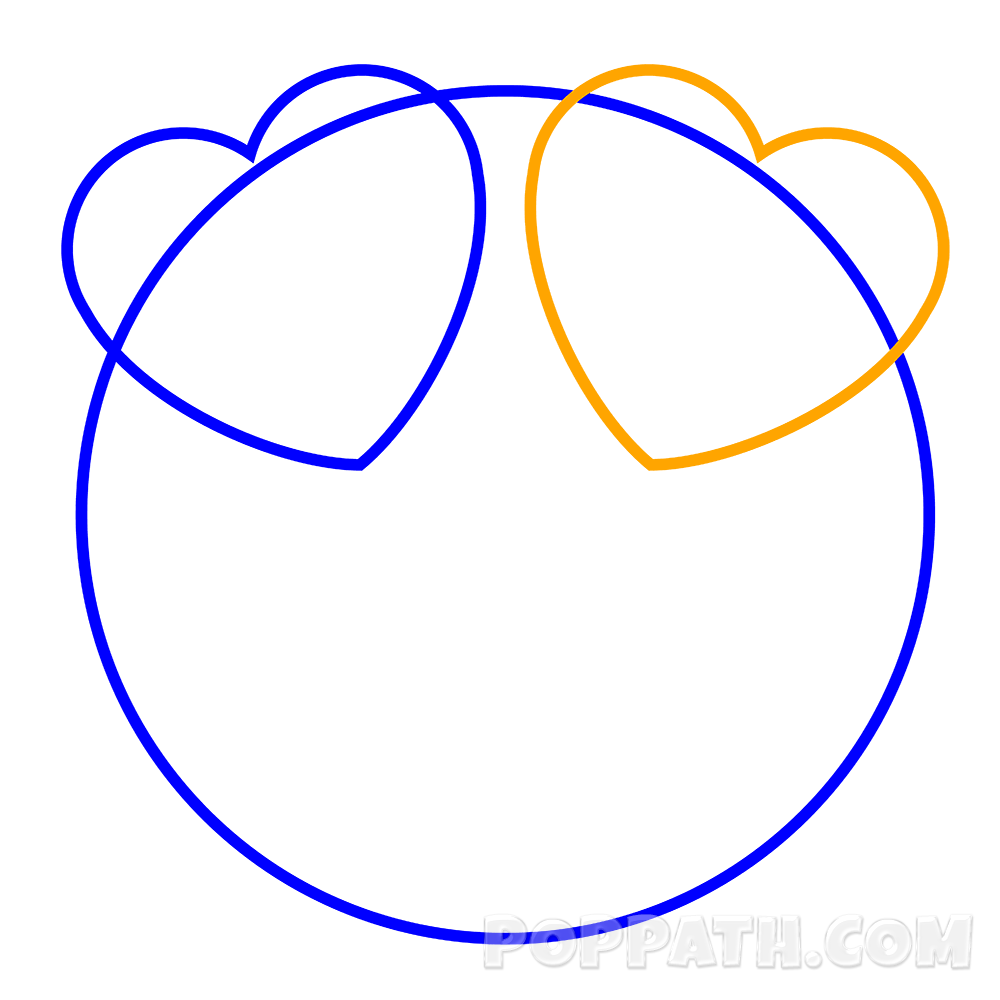 Step 5: Draw an open mouth as shown.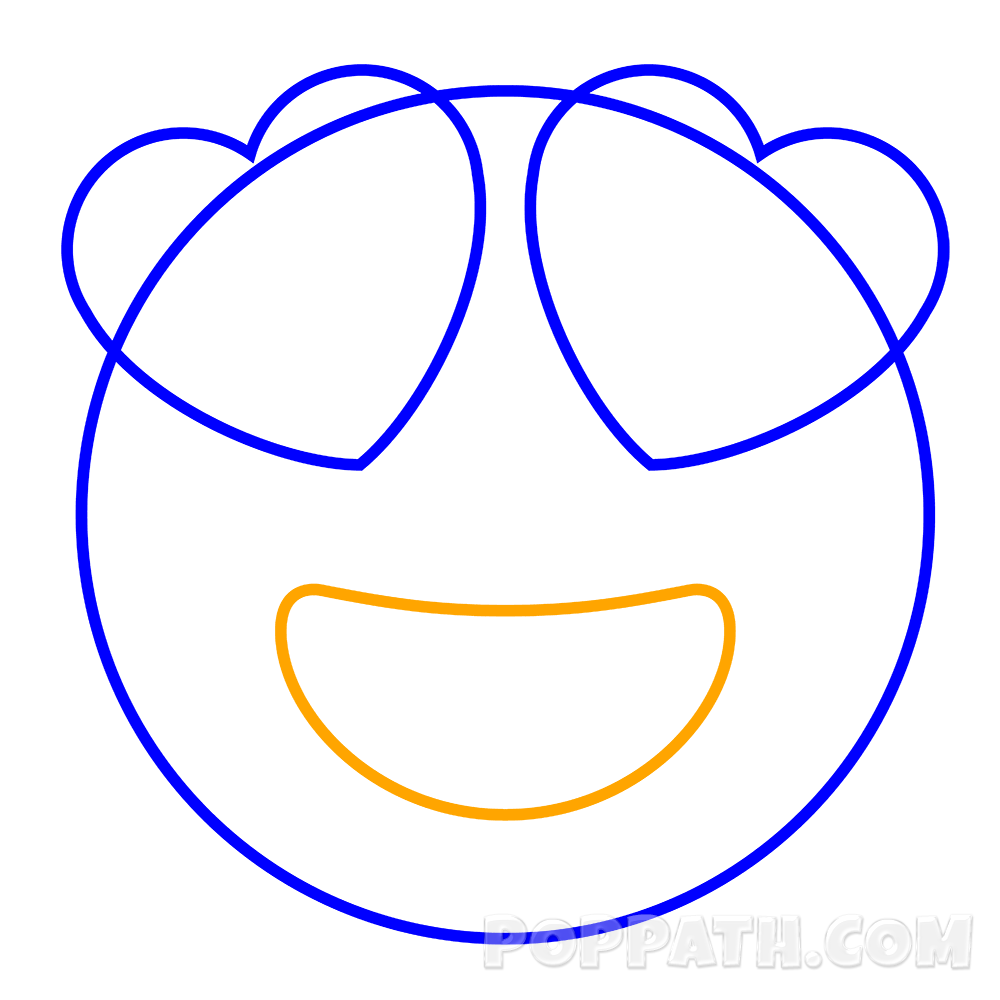 Step 6: Erase any guidelines and begin coloring. Now feel free to share your happiness with everyone around you with this wonderful emoji.